Are you ready for our back-to-school shopping haul at DICK'S? This back-to-school season, DICK'S aims to be your one-stop-shop for apparel, footwear, and accessories for teens and kids with all types of styles as you and your family welcome back this school year.
Back-to-school shopping is one of my favorite things to do with my kids. I still remember getting excited to go shopping with my own mom before the start of each school season. My mom would help me find a perfect first day of school outfit and grab essentials for my closet. It was always so much fun and memorable.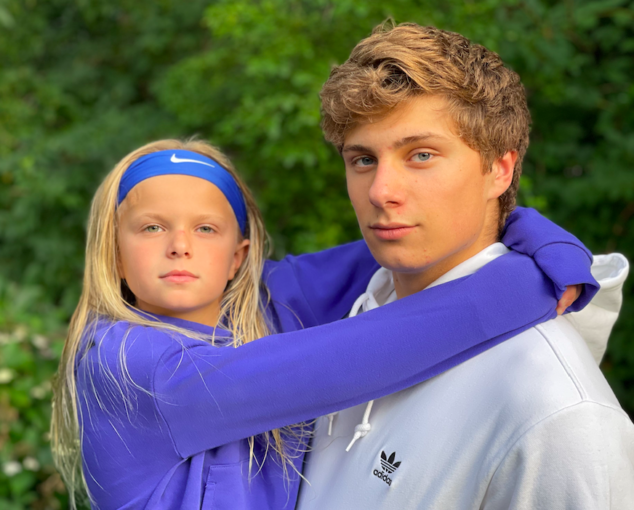 Shopping with my 5 brings me right back to that feeling. I'm a fashionista and style-obsessed, so I'm all about finding those perfect staples and items for their closets. This year for back to school I have 3 heading into high school (junior, sophomore, and freshman), an 8th grader, and a 3rd grader. As you can imagine our back-to-school shopping haul was a BIG ONE.
Back to School Shopping Haul at Dick's Sporting Goods
DICK'S prides itself on being a lifestyle retail leader that offers popular styles across top brands such as Nike, Adidas, The North Face, Jordan, Free People, and Ray-Ban, among many others. What I love about DICK'S for back-to-school shopping is that they have more than just athletic clothing. They offer lifestyle clothing, footwear and accessories that are perfect for everyone.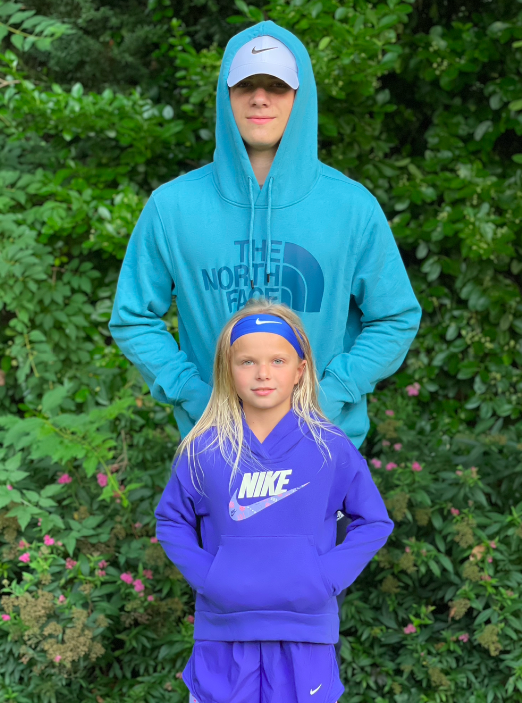 Let me kick this DICK'S back-to-school shopping haul with my older guys who are all going to be heading to high school. Each one of them has their own distinct style, but it definitely filters down to sporty with a relaxed and cool feel to it.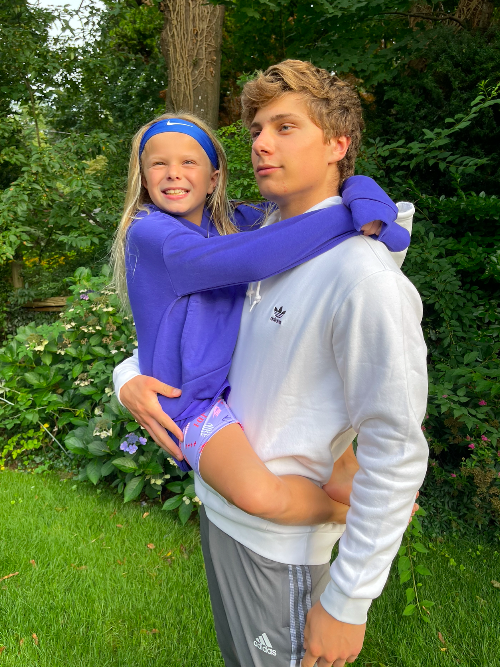 My William is heading into his junior year (someone hold me!). He's all about stylish hoodies and joggers. He also gravitates toward neutral colors: navy, gray, white, blue, and black. He picked out a comfortable Adidas hoodie with fitted Adidas jogger pants.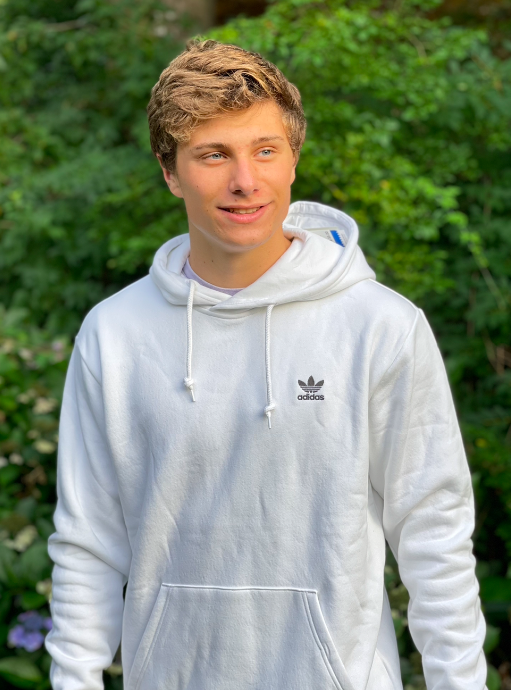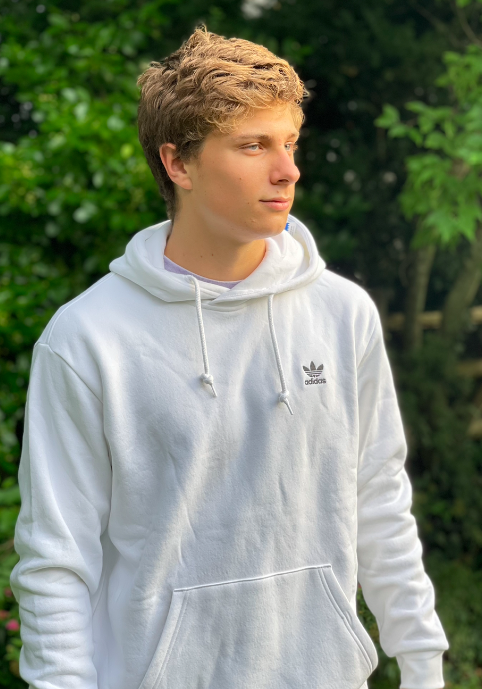 What I love about this look is that he can mix and match these pieces with just about everything in his closet. He can pair the hoodie with jeans. He can grab some polo tees and wear them with his joggers. He's able to take these two pieces and get a ton of usage out of them.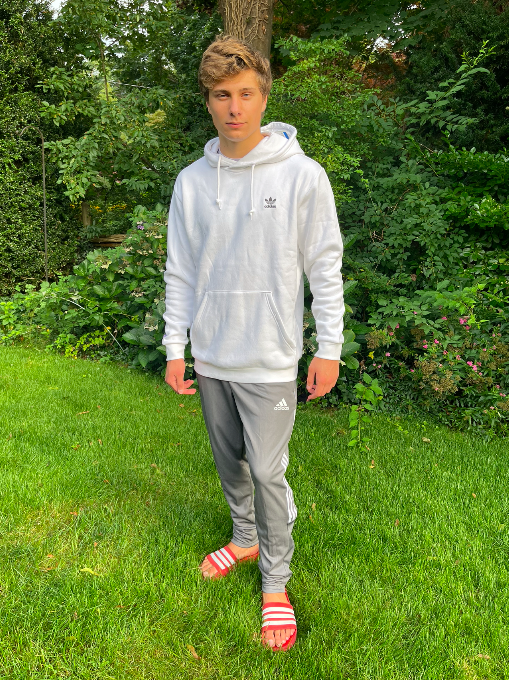 My Alex is walking into his sophomore year and he's can't wait. Alex loves athletic clothing but prefers a good fit. He doesn't like things that are baggy or too loose. He's all about rocking jogger sweatpants, fitted tees, hats, and hoodies.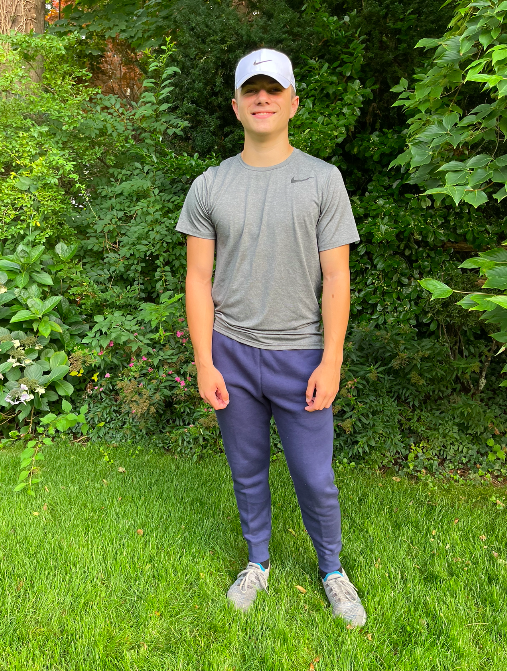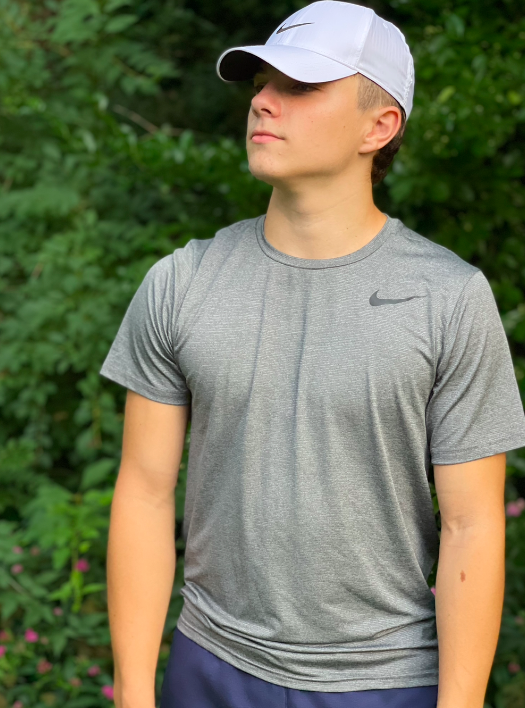 Alex loves hats, so the second he saw this white Nike hat, he grabbed it. He's also all about fitted tees that he can not only wear to school but workout in, too. This Nike tee is made with breathable fabric and is great to train in but also pair with joggers for school. It comes in a variety of colors (see Henry below!). He opted for navy-fitted sweatpants from Nike and grabbed this The North Face hoodie in this nice teal color (which matches his eyes!).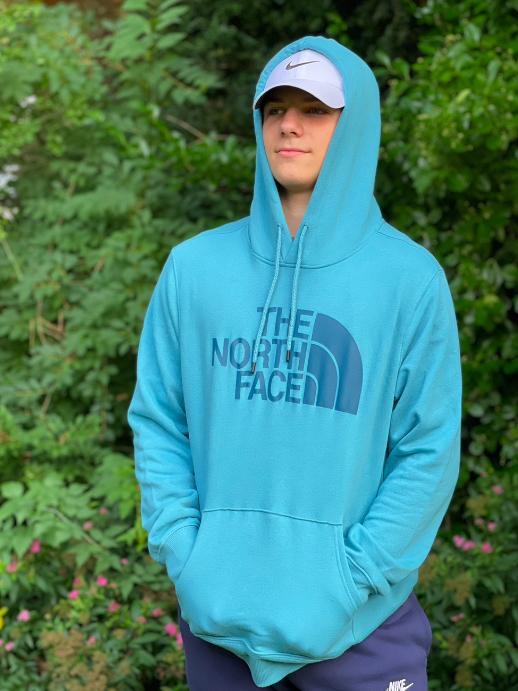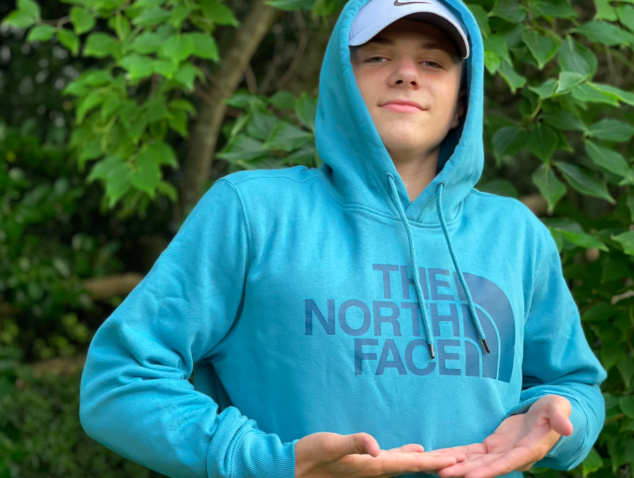 Moving along to my freshman this year, my Ben! Ben loves loose-flow shorts and comfortable tees. You will find Ben wearing shorts all year long, even when it snows! It's crazy to me, but he says he's always hot at school. I keep him fully stocked with clean shorts year-round, so when he saw these shorts from DSG, he grabbed them.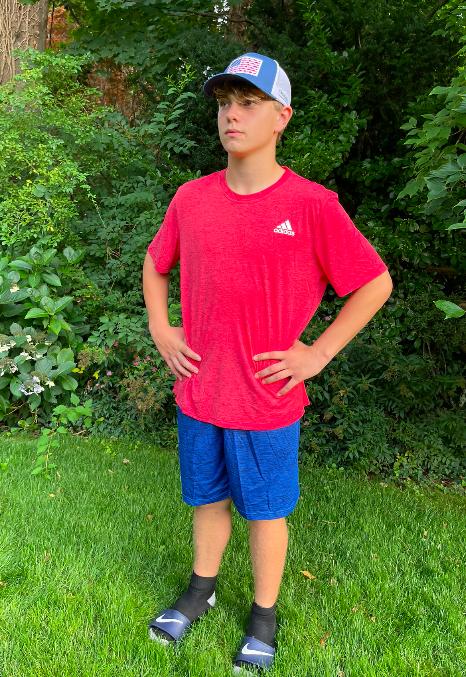 He also grabbed a hat from Columbia, which my husband has already claimed as his! LOL! 🙂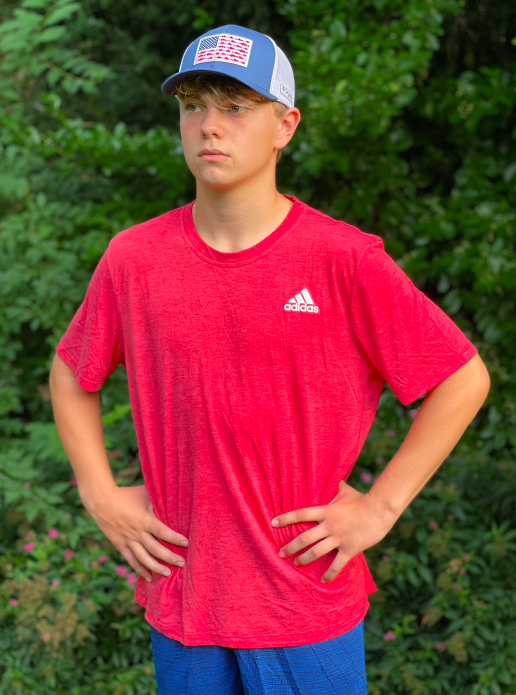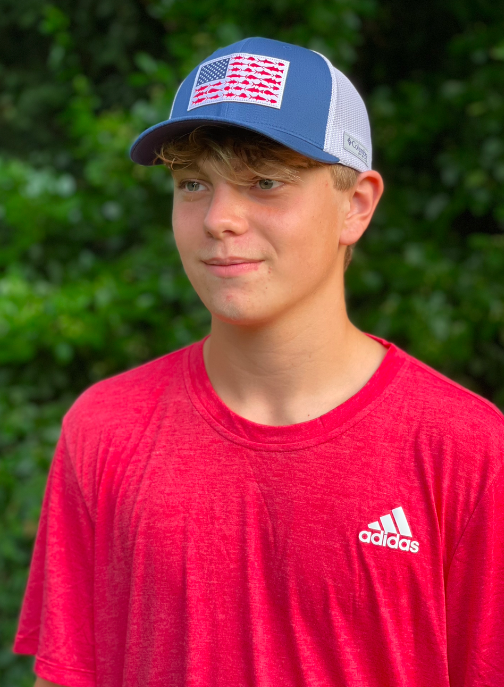 DSG is a private label line that offers an expanded assortment of styles and sizes for women, men, and youth. They're designed to be inclusive, affordable, and stylish all at once. What I love is that for every DSG item purchased, 1% of the purchase price will be donated to the DICK'S Sporting Good Foundation's Sports Matter program to help save youth sports.
Next up is my Henry! Henry is heading into 8th grade this year. I feel like he just entered middle school, time flies by in a flash. Henry is my sporty kid. He loves athletic wear and (much like my Ben) loves to wear shorts all year long, too. He also loves the color blue, so he grabbed blue shorts and a blue tee. He's between sizes right now, fitting in XL youth, but also men's small… so we grabbed between the two.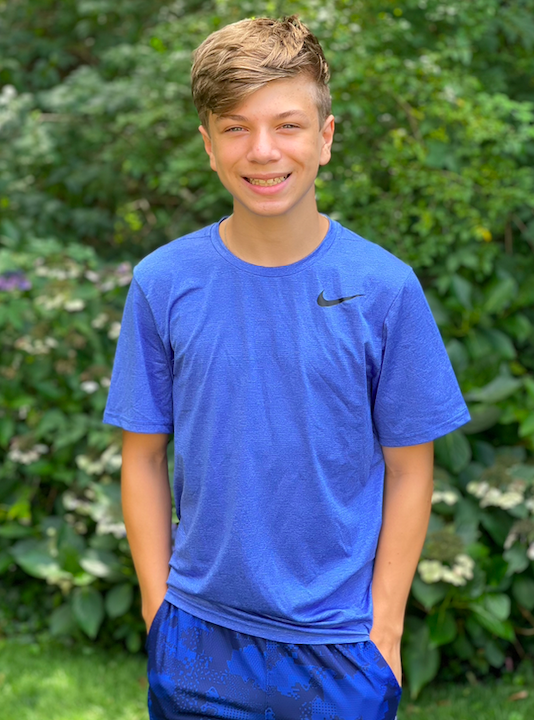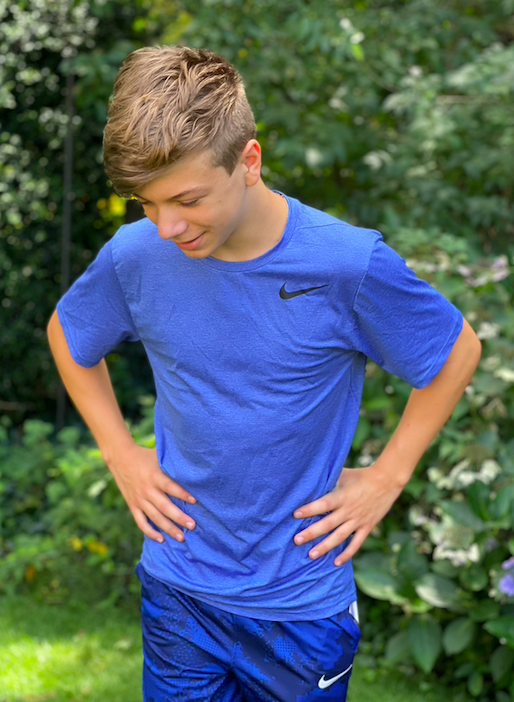 Henry loves graphic hoodies, so he grabbed this The North Face one. He will wear this one every single day, that's how he is with hoodies. I love how it will go with all of his clothing, too. It's perfectly versatile.
As you can see from above, styles and looks for teen males this season are featuring graphic tees, stylish hoodies, utility pants, flow shorts, footwear, accessories. You can't go wrong with the styles offered at DICK'S, so make sure you stock up on those back-to-school shopping haul trips!
Last, but certainly not least my youngest… my daughter Victoria heading to 3rd grade. Victoria is my stylish, sporty, anything goes girl. She's obsessed with fashion (as long as it's blue or purple) but prefers her own special Victoria flair. I think I spent an hour with her in the girl's department at DICK'S trying to widdle down her pile of 100 pieces! She (we) finalized this outfit for our trip.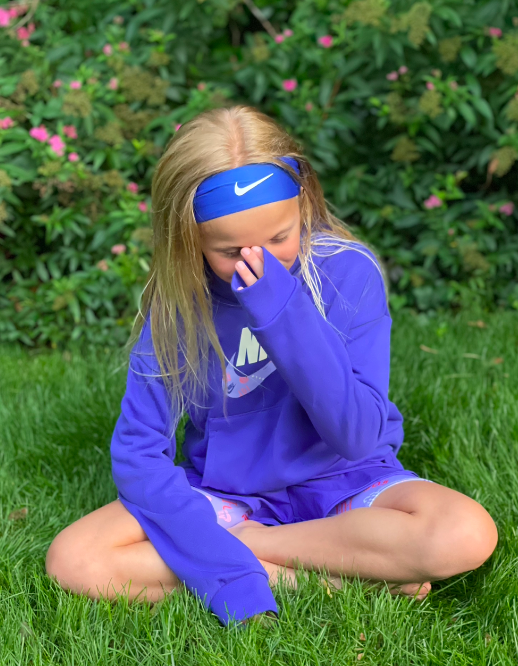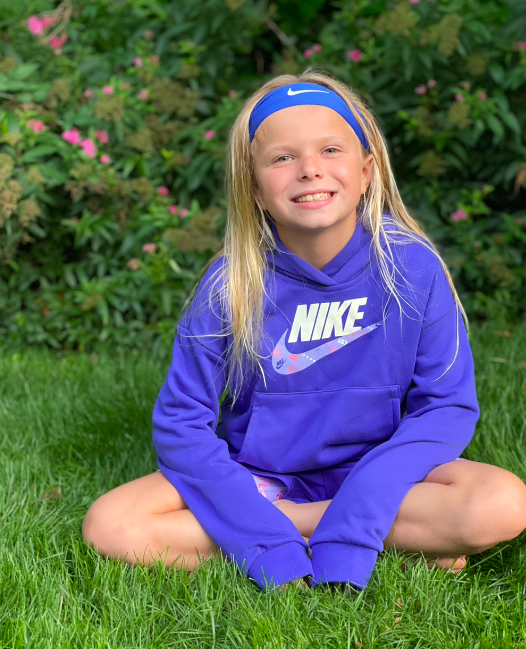 Seeing her in this outfit is her true style. She's my girly girl with a sporty vibe. I'm obsessed with her go-get-them attitude about life and DICK'S clothing speaks to her personality to a T.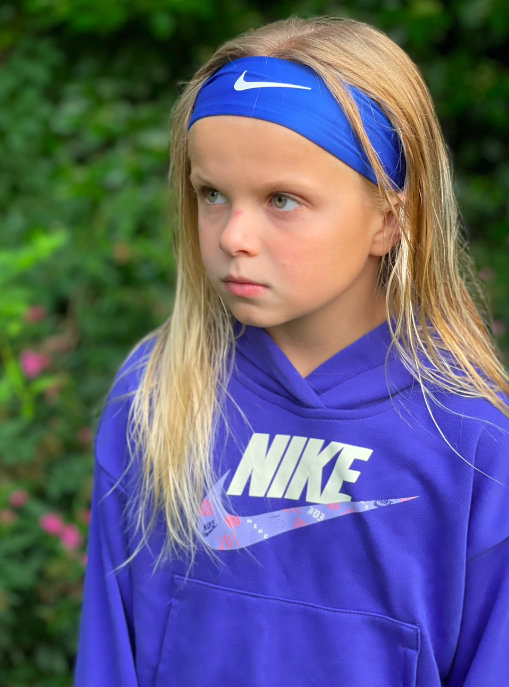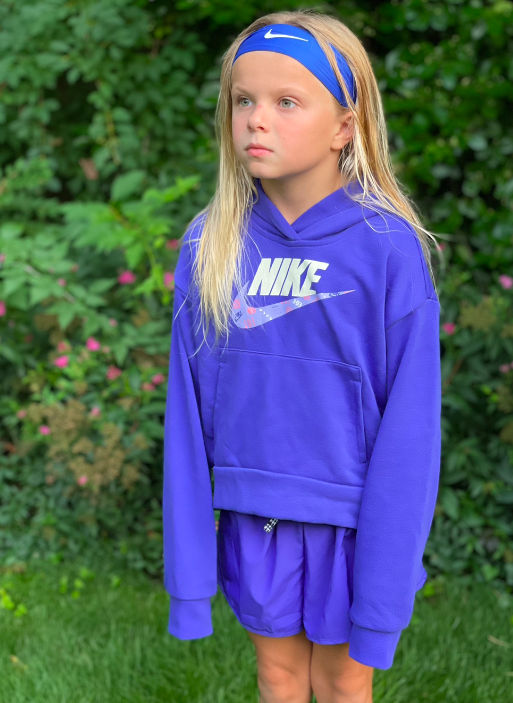 I have to say, I'm obsessed with these styles from DICK'S. I feel like my kids look perfect and comfortable and stylish.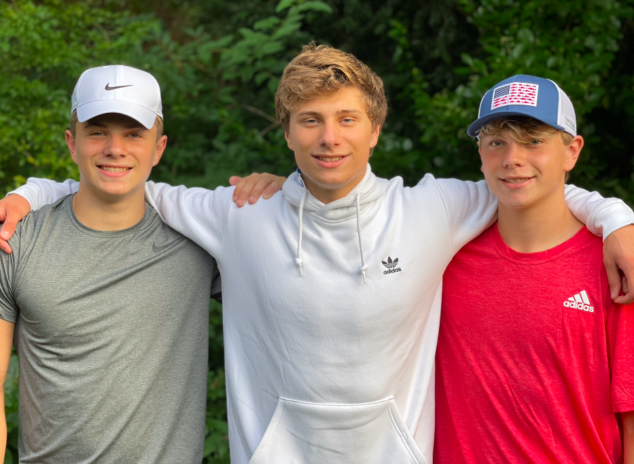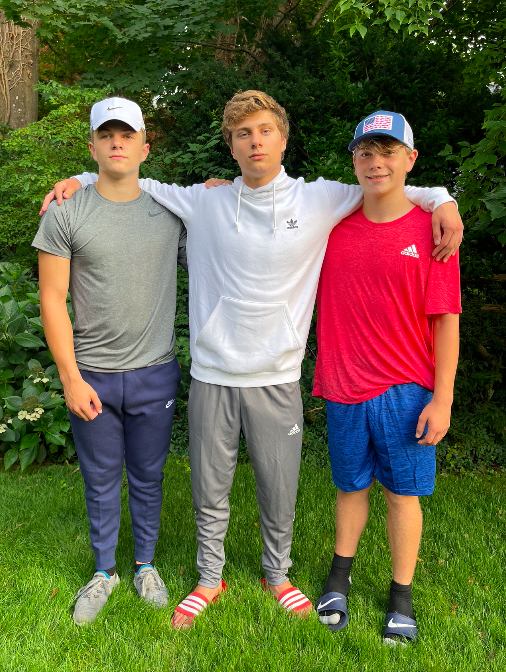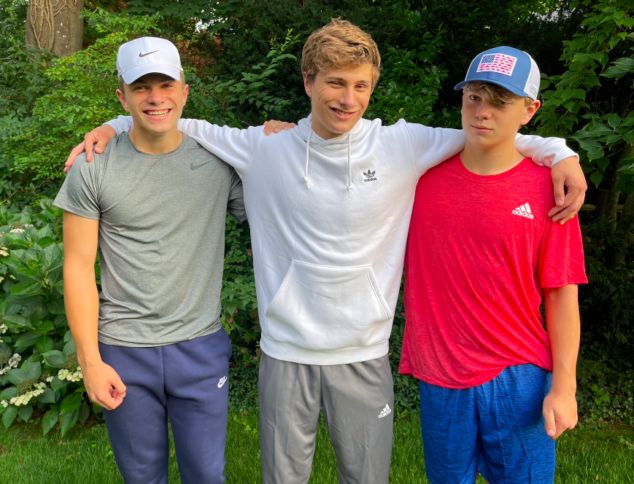 Most of all, I love these FUN styles and loved watching them having fun together.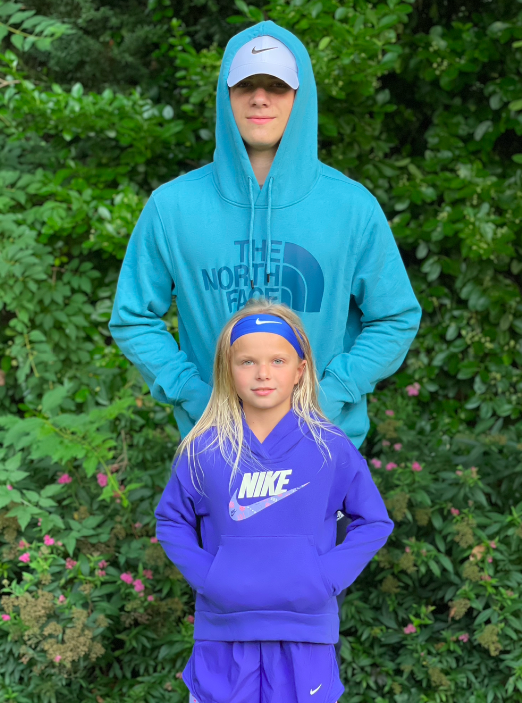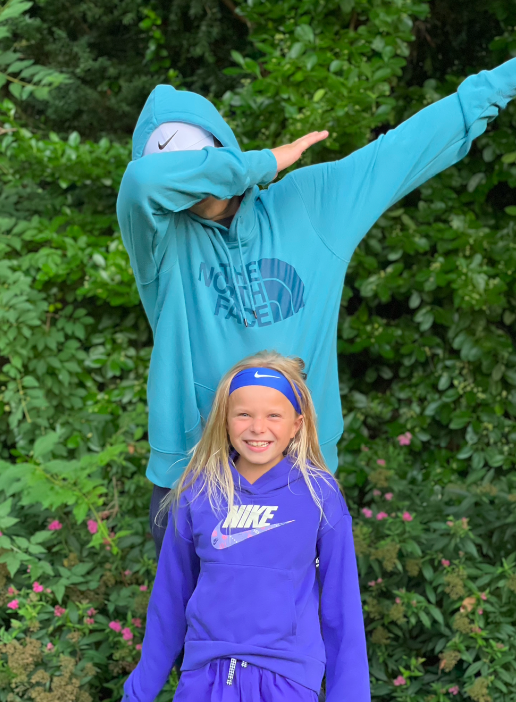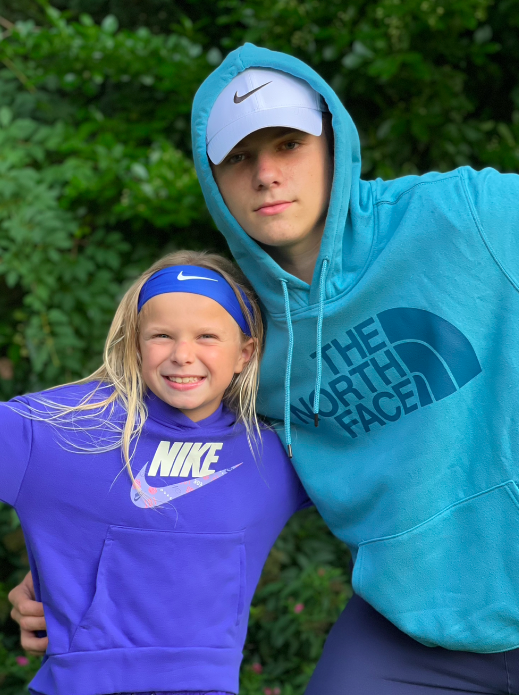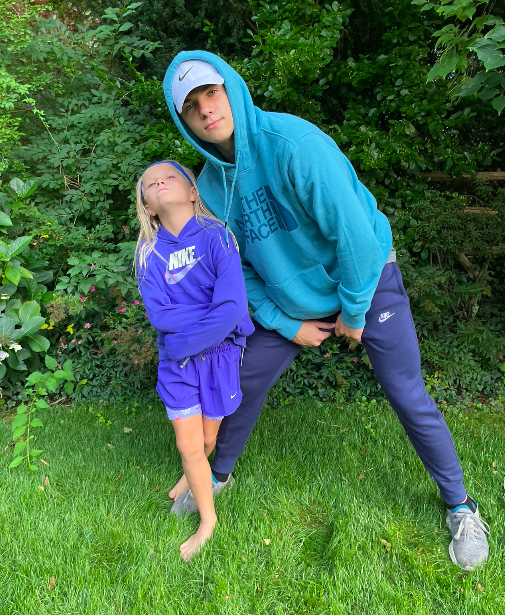 Shopping at DICK'S has never been easier, too. I know that when it comes to shopping not everyone wants to shop indoors, so DICK's offers a couple of ways for you to shop for what you need.
We also had some fun grabbing hair accessories for Victoria. As you know, we're kinda obsessed with showcasing some fun hairstyles. Here are five ways for you to style an athletic headband (this one is a Nike one).
View this post on Instagram
In-Store and Online Services
1. Contactless Curbside Pickup, which is super easy, quick, and efficient.
Order online or on your phone, select curbside as your method of delivery, check-in upon arrival, and a DICK'S associate will have your products delivered to your car in minutes.
2. Order Online, which is always a great option.
Best price guarantee
If you find a lower price anywhere, DICK'S will match it! How awesome is that? Look around and feel good knowing you will ALWAYS get the best price.
Stock up on your back-to-school shopping haul at DICK'S. I even grabbed a couple of items for myself. They also have backpacks, footwear, and accessories for you to choose from, too.
See last year's DICK'S shopping haul, too: