One thing I've loved about entering this "new" world of romance writing is meeting other authors. Finding these incredible romance authors to connect with and grow with along the way has been a saving grace.
Elsie Silver is one author that I've been so blessed to meet and connect with online! Elsie is a Canadian author who loves a good book boyfriend and the sassy heroines who bring them to their knees. Connoisseur of charged looks and lingering touches. Big fan of witty banter. Horse girl through and through. Fully convinced that it's always wine o'clock somewhere. Putting it simply, I LOVE her!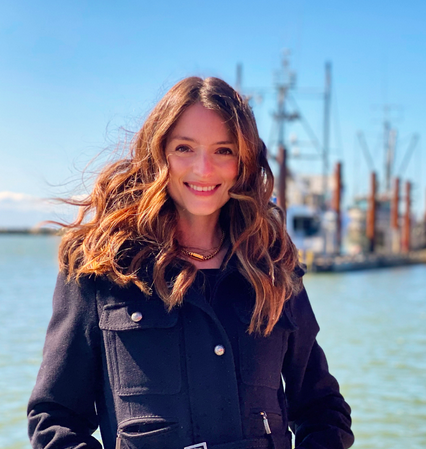 Elsie JUST launched A Photo Finish on August 13th and I'm excited to share about that, too!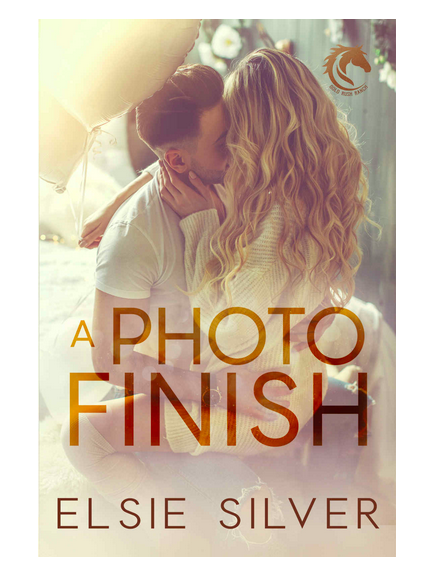 I've seen every square inch of Violet Eaton's delectable body and she has no idea who I am.
Until now.
What happened between us online, in our chats, was meant to stay anonymous and in the past.
Until it didn't.
It's a small world, but Ruby Creek is even smaller. When I move to the tiny town, the grumpy facade I've created slips when we're forced to live under the same roof.
Every flush of her cheeks, every time her eyes flare with heat, every time she begs me not to stop, the ice I've encased myself in melts. She has me wanting things I can't want. Things I've been dreaming about since I first laid eyes on her two years ago—things I don't deserve.
But my invisible wounds have the power to ruin us both. As a former soldier, I should have the discipline to walk away, but the more I open up to Violet, the more I want to keep her.
I came back from the war a different man, but my scars are older and deeper than anyone knows—and I planned to keep it that way. I planned to keep my secrets hidden.
Until her.
1. How long have you been writing?
I've been writing for about a year now with publishing in mind. But I've been working with words for a lot longer as a copywriter and editor. Writing something I really enjoy, for myself, feels entirely different–and I absolutely love it!
2. What got you into writing romance?
Reading it. Reading so. Much. Of. It. I've been reading romance since before I was probably supposed to be and have consistently devoured a few books a week for years now. Sometimes my husband tries to suggest a different genre and he gets some serious side-eye. Haha. So basically, I read enough of it that I started coming up with ideas of my own. I even wrote a lot of them down and just kind of left them. Between my mom pushing me to actually write them and the lockdown leaving me holed up with a five-year-old, it seemed like the perfect time to take the plunge.
3. What's your inspiration?
Life. Stories I've heard. My own marriage. Past dates. Things I've seen. Things I've done. I have a very vivid imagination and have always played out stories in my head. All it takes is one sentence, or song, or image, and my brain sort of grabs that and runs with it. I was joking with a girlfriend the other day that nothing anyone says around me is safe anymore, because sometimes I hear something and subconsciously tuck it away for future use.
4. Tell me about A Photo Finish.
A Photo Finish is my second full-length novel and a story that is very dear to my heart. It deals with some tough subjects that required a fair amount of research and actual interviews with people living the stories that I wove in (I won't say more because it would be a spoiler!) It's a steamy, small town, second chance romance set on a horse-racing farm and is heavy on the grumpy/wounded hero and sunshine heroine vibes. It's a bit of a slow burn because that is my favorite to read. When every look or little touch is just so full of tension–I live for that! So, you get a bit of that, but then the slow burn comes to a screeching halt and things get very steamy. And of course, there is one very "happily ever after."
5. Where can people find more about you online?