One thing I've loved about joining the incredible author world is meeting the most amazing people. I'm grateful for the new friendships I'm making with so many women who are setting the publishing world on fire with their books. I had the pleasure of meeting Tina Gallagher through my dear friend Cecelia Mecca. Then the best part, I started following Tina on TikTok and felt like I got to know her even better! She's an incredible writer and someone that I have leaned on for advice and support on this new journey.
I'm thrilled to share that Tina has a NEW book launch today and I'm thrilled to share it with you all. She also was kind enough to let me interview her, too!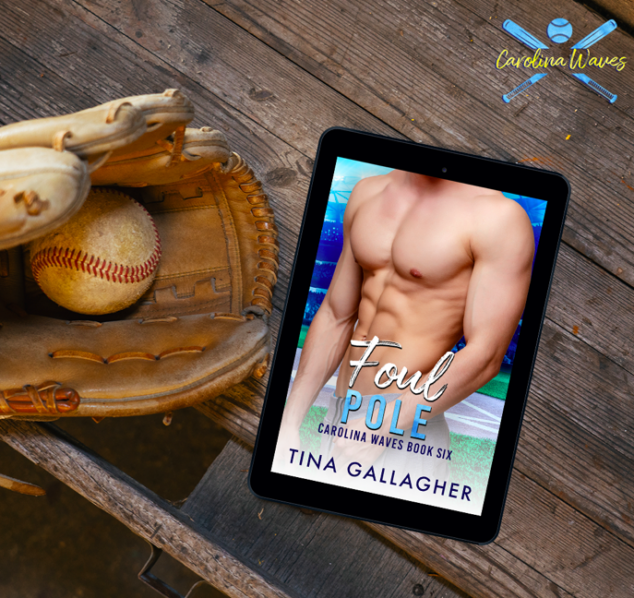 Let me share a little about Tina:
As a tween, Tina Gallagher and her best friend would create happily ever afters for their favorite soap opera couples. Eventually, the soap operas lost their appeal, but the writing never did.
Before living her dream as a full-time author, she worked a spectrum of jobs ranging from baking and cake decorating to marketing and project management.
In between creating memorable characters, traveling, and taking pole dance lessons, Tina enjoys spending time with her handyman husband and two grown children.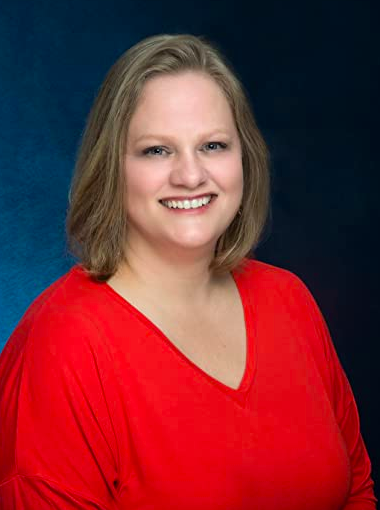 1. Tina, tell me about your new book that you're releasing.
Foul Pole is about Leo, a professional baseball player who meets the owner of a pole dance studio, Anjannette, and is immediately infatuated. Unfortunately, she's had some bad relationships in the past and has spent the last three years focusing on herself and opening the pole studio. No matter how hot he is, she's just too scared to get involved. But eventually, Leo convinces her to go on one date, then he charms her into a second and a third. 🙂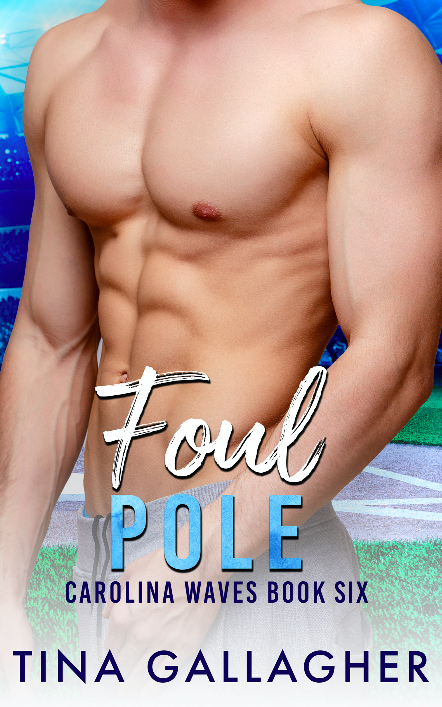 Here's the actual blurb:
Will their shot at happily ever after be a homerun, or a foul ball? There's only one way to find out…
Leo
I was living the good life.
Between my pro baseball career, full dating life, and supportive (if somewhat intrusive) family, I had everything I'd ever wanted. Love was not in my master plan.
Then I saw her.
I never believed in love at first sight, but Anjannette Peach made me reconsider. I know she's The One.
Now I just have to convince her of that. Should be easy for a guy like me, right?
If only…
Anjannette
The last thing I need is a new man in my life.
My pole dance fitness studio keeps me way too busy to worry about romance, anyway. Hell, I don't even miss sex anymore.
At least I didn't. Until he showed up.
Leo Marakis is dangerously tempting. I'd love nothing more than to spend hours tangled in sweaty sheets with the sexy ballplayer.
So, what's holding me back? That'd be my poor, scarred heart.
Not that it really matters. I mean, there's no way he's as sincere as he seems…right?
2. What made you want to write this story?
I'm a huge baseball fan and Foul Pole is book 6 of my Carolina Waves series, which is about a fictitious baseball team based in Myrtle Beach. Another thing I love is pole dance fitness. I've been taking pole classes since 2017 and even have a pole in my workout room. So when I was thinking up the perfect heroine for Leo, I was inspired by one of my pole dance teachers. Anjannette is loosely based on a real person with the same name. (The real Anjannette was consulted before I used her and she's thrilled. 🙂)
All the other Carolina Waves books are set in Myrtle Beach or St. Petersburg, FL if they're at spring training. This one moves us up north to my hometown of Scranton, PA. Leo went to college in Scranton and likes the city and it's also two hours away from his big Greek family in New Jersey, which is far enough to give him some privacy but close enough that he can visit regularly.

This book also leads into my next series, Peaches & Pole, which will be about women who take classes at Anjannette's studio.
3. How long did this book take you to write?
This book took me WAY too long to write…a little over four months.
4. What are you hoping your readers will love about this book?
I hope readers will fall in love with the characters.
Leo is truly a nice guy. I mean, he's a professional athlete and still works in his parents' store during the off season. He says he knows how much they sacrificed for him through the years and wants to pay them back somehow. All they want is his presence, so he gives it to them. How much nicer can you get? With Anjannette, he doesn't pressure her, but gives her time and space to feel comfortable with their budding relationship.
Anjannette has had a lifetime of unhealthy relationships. After she broke up with her last boyfriend, who was mentally abusive, she took time out to work on herself. During that time, she opened the pole studio, wanting to share her love of the sport with other women, but also to offer them a welcoming space where they can feel inspired and comfortable in their own skin. I hope the readers will enjoy how far she's come.
5. What gives you inspiration when you're writing?
With regard to coming up with stories, I find inspiration everywhere. Real-world events, comments people make, coming up with what-if scenarios for things I hear on the news or even movies. Painting the Corners, book 5 of my Carolina Waves series was inspired by a real event that happened here in Scranton. Tyler Wade, who now plays for the New York Yankees, used to play for the Scranton/Wilkes-Barre RailRiders, the Triple A team of the Yankees. When he got called up to the Major Leagues, he took an Uber from Scranton to the Bronx. As soon as I saw that story, I knew it was going to be the meet-cute for one of my books. So sometimes, it's a simple as that.
With writing the actual book…I've always written stories. I say in my bio that when we were tweens, my friend and I used to write our own stories for our favorite soap opera couple. Nowadays (how old do I sound using that word? LOL) what we did is called fanfiction. Back then, we just wrote stories on looseleaf paper and exchanged them with each other in school the next day. I've been writing ever since. I can't not write. So basically the need to write inspires me, if that makes any sense.
6. Where can readers find your new book?
My book is on Amazon and available in Kindle Unlimited.