It's a question I get asked all the time, "How To Easily Remove Hair Elastics," and believe me… I get why. Whenever you put hair elastics into your hair, they're there to hold up or together a hairstyle. Once they're in, you don't want them to fall out.
How To Easily Remove Hair Elastics
Obviously, with every hairstyle, you create on your hair or someone else's, at some point you need to take it out. I know when it comes to taking out hair elastics there's the worry will you can break or damage your hair, which can happen. Thankfully there are various ways to take out hair elastics without damaging your hair.
There are a few different ways in which you can easily take out hair elastics without it hurting or causing any damage to the hair.
Hairitage Cut Loose Elastic Cutter and Hair Elastics, 1 PC, and 50 Hair Elastics
Our Cut Loose Elastic Cutter quickly and painlessly removes hair elastics without damaging or pulling out your hair. Its unique design allows for safe and easy handling. Includes 25 clear elastics and 25 black elastics.
Easy enough for children and adults to use safely
Additional elastics included
For all hair types and textures
Buy it here.
THE PONY PICK By Lolly – Elastic Rubber Bands Cutter for Hair – Elastic Hair Band Remover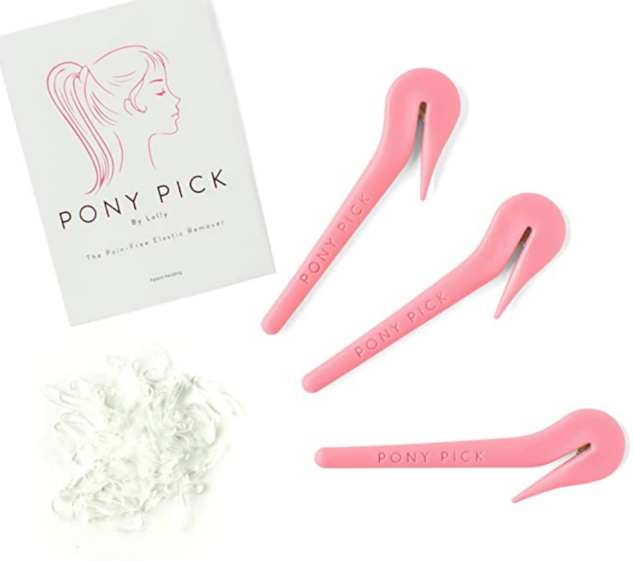 MUST HAVE HAIR ACCESSORY – Quick and easy rubber band hair cutter removal tool. Great for all hair types. Pain-free elastic remover will cut elastic hair ties and also cut away the time it takes to normally remove hair accessories.

NO MORE TUGGING AND PULLING – Stop the fight of removing elastic bands with this one simple tool. So easy your pet won't feel a thing. Stop the damage it causes when you have to typically tug and pull.

EASY TO USE – Effortlessly Easy! Remove in 3 easy steps. Place tip of the pick under one loop of the elastic band. Lift the pick tool up and away from hair, cutting the band. Slide the pick to remove elastic. No pulling hair; quick and efficient.
Buy it here.
Leave-in Conditioner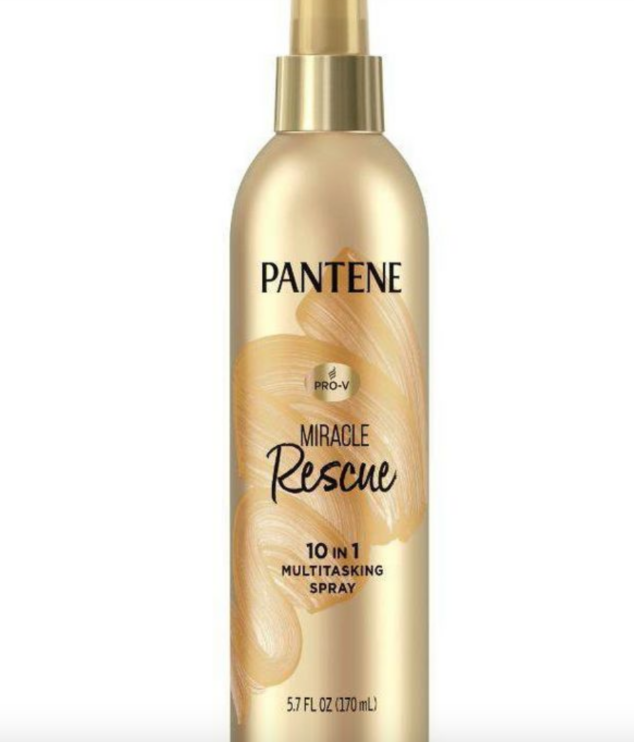 One easy hack is to spray each of the elastics with leave-in conditioner. This will saturate them and make them easy to slip down. Make sure you spray about 3-4 times (more if needed). I've found this very easy to do on my daughter's hair.
Kid Scissors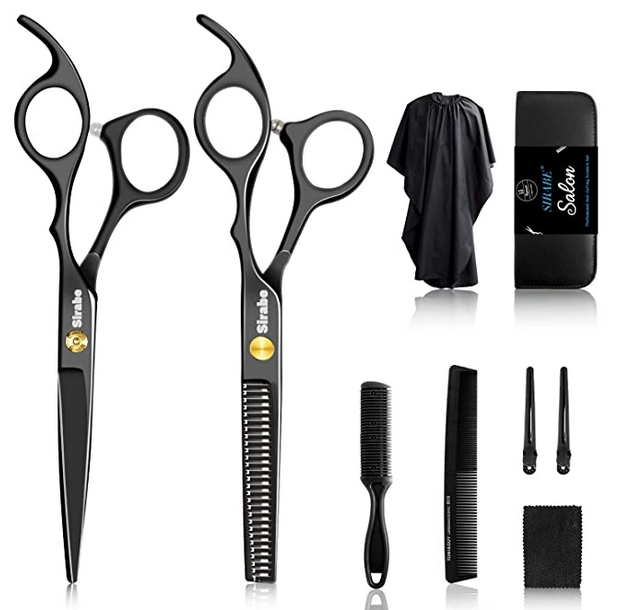 If you're someone who doesn't have leave-in conditioner on hand, or have the ability to purchase or get an elastic hair cutter, you could always just use good old scissors. I suggest using kid ones because they're not as sharp, but any scissors will do. Just be careful not to snag hair in the elastic as you cut.
I hope these ideas help you out. I have to say, if you can, buy one of the elastic hair cutters, they are amazing and work beautifully in getting the hair elastics right out!
Check out the Best Detangling Brushes to use on your hair, too.