Looking for the best detangling brushes? I've got you covered. I'm all about looking and finding the best brushes to detangle hair for my Victoria.
Best Detangling Brushes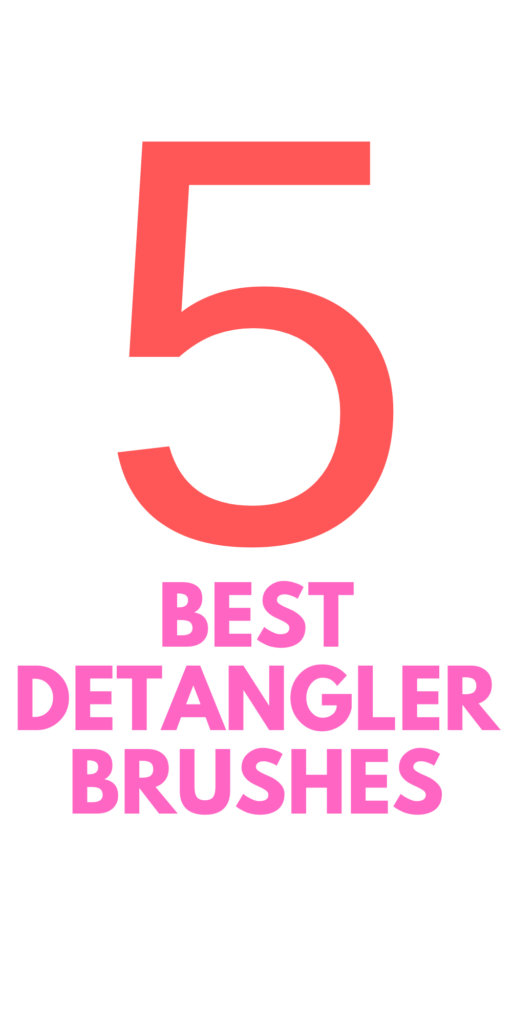 When it comes detangling hair, it's not always easy. Nobody likes tangles in their hair, especially little kids. I can tell you firsthand that it stresses me out because it's time-consuming and I know it irritates her. Victoria will sit there asking me over and over again if I'm almost done. I always feel so badly, but I know it's important to make sure they're out.
Ever since I started sharing my hair tutorials, I've had lots of questions about the products and hair tools that we use. Hair ties and hair elastics are always on the top of that list, as well as what brushes we use.
I thought it would be a good idea to share the best detangling brushes that we use. I've tried a bunch of them throughout the last few years and I definitely have a few favorites. I'm someone who hates wasting money on anything, so I want to make sure I share the best ones with you so you don't have to waste a dime.
DryBar Super Lemon Drop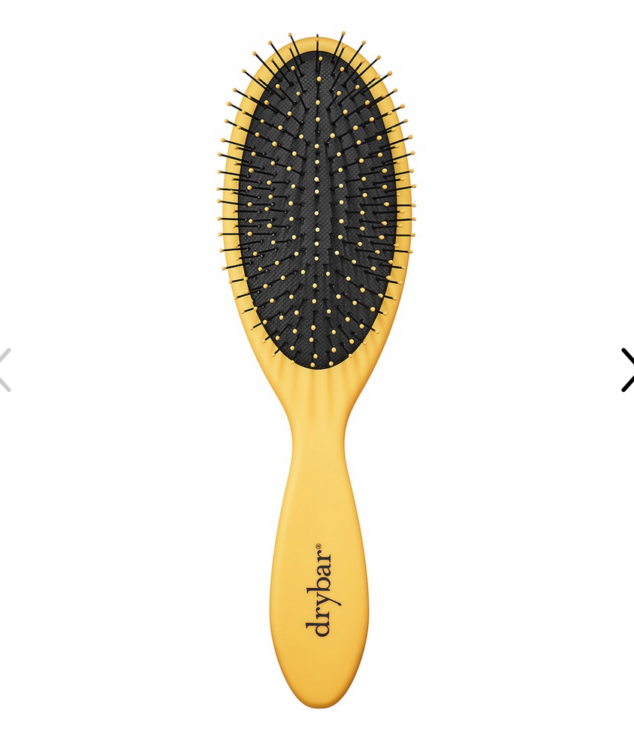 Which hair type is it good for?
✔ Straight
✔ Wavy
✔ Curly
✔ Coiled
✔ Tightly Coiled
What it is:
A hair brush with flexible bristles to easily untangle wet or dry hair.
Key benefits:
– Untangles hair
– Provides comfort
– Does not pull or tug
If you want to know more…
This is the ultimate detangling brush for wet or dry hair. Featuring a stronger, long-lasting structure with a soft-touch handle that is lightweight and slip-free, this must-have brush has flexible bristles that work through tangles—without pulling or tugging. Plus, it's great for brushing out extensions.
Buy one here.
Grace Eleyae
Detangling Brush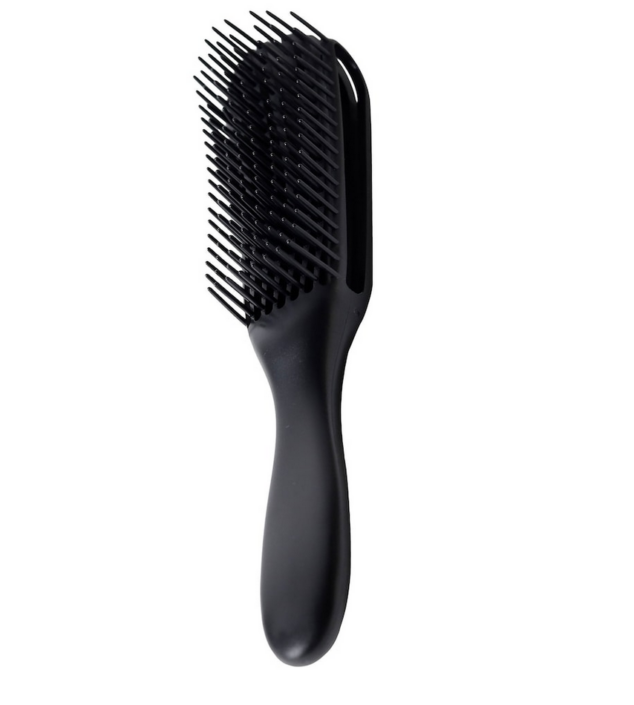 What it is: An ergonomic detangling brush that won't lock into tangles or cause excess hair breakage to your tresses.
Hair Type: Wavy, Curly, and Coily
Hair Texture: Fine, Medium, and Thick
Hair Concerns:
– Curl-Enhancing
– Frizz
– Damage, Split Ends, and Breakage
Key Benefits:
– Treats tangled and knotted hair
– Wide prongs won't agitate hair
– Detangle your hair with ease
What Else You Need to Know: This detangling brush has an ergonomic handle that gives you a firm grip as you safely work your way up from tip to root. The Separate bristles combined with our flexible design evenly distribute your hair while you comb through, significantly reducing pulling and shedding.
You can buy here.
Tangle Teezer Ultimate Detangler Hair Brush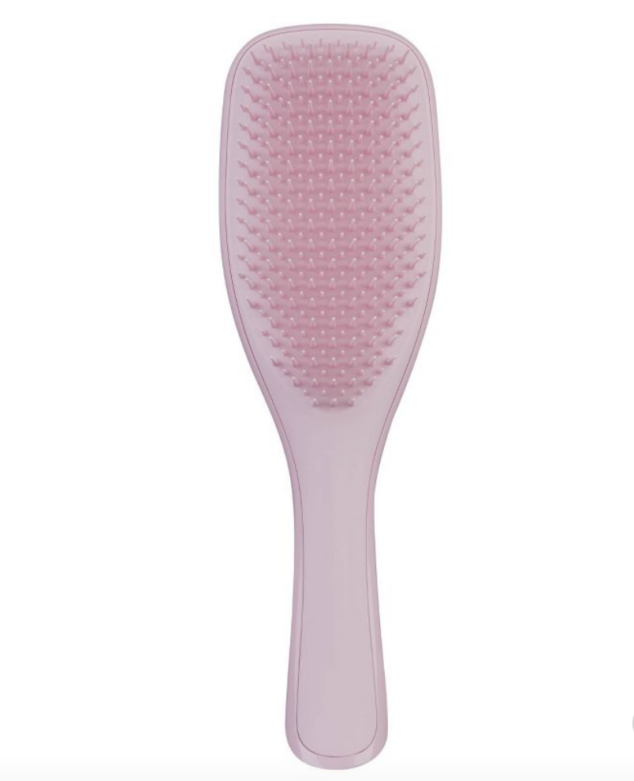 The Ultimate Detangler is a detangling hairbrush for wet and dry hair. The patented teeth have two-tiered technology with added flex for wet hair. The long, flexible teeth detangle, removing knots and reducing breakage, while the short teeth smooth, for glossy, frizz-free hair. Perfect for the shower, also use it to evenly draw shampoo and conditioning treatments through the hair.
You can buy here.
Detangle & Massage Brush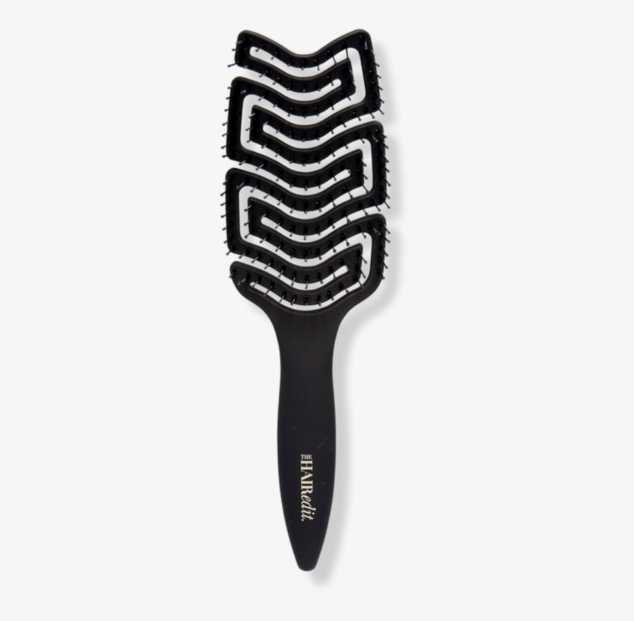 The Hair Edit's Detangle & Massage Brush gently detangles hair while giving you a blissful head massage. This wet brush is the ultimate self-care hair tool.
Unique, ergonomic paddle hugs the shape of your head
Ultra-flexible fine bristles are super gentle while detangling and deliver less hair breakage
Detangles hair while massaging your scalp
Soft touch finish provides a non-slip grip
The ideal detangler for wet hair
You can buy here.
Wet Brush Detangler Paddle Brush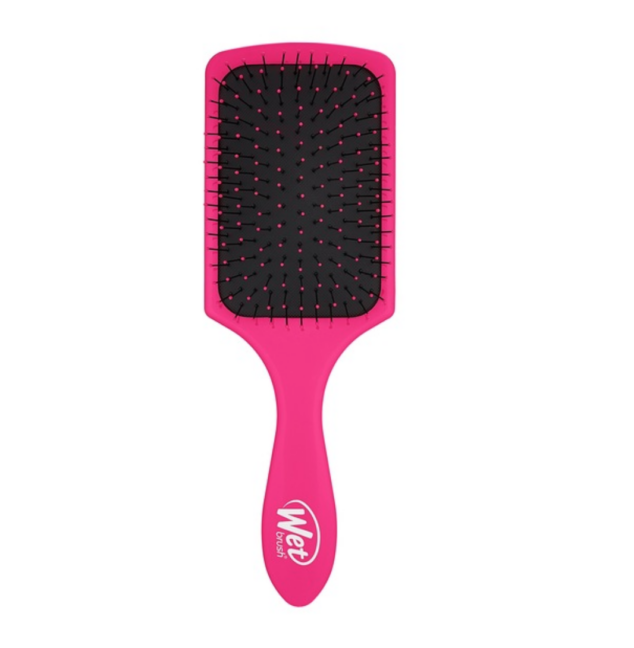 Specifically designed for long hair, this brush helps strands stay strong and healthy! The Paddle Detangler gently loosens knots, on wet or dry hair, without pulling or snagging. The moment you use it, you'll feel the difference, and never want to try another hairbrush again.
You can buy it here.
I hope these help you! Let me know if you love any additional brushes.