Looking for some cute back-to-school hairstyles? I've got 2 similar hairstyles that are pretty and look so great once they're done. I love these because they are easy to do (I, promise) and are eye-catching and beautiful.
2 Cute Braid Hairstyles for Back to School
If you've been following me for a while or not, you know that I only like to share easy and simple hairstyles. These are quick hairstyles that can be done in minutes. I know that we all have limited time in the morning before school, so I love to make things as easy as can be.
I hope you like these cute braid hairstyles for back to school because they're the kind of styles that will hold up all day. That's right. They can withstand recess, school, playtime, you name it!
Here's the first one:
This is a 3 strand criss-cross braid that I just LOVE!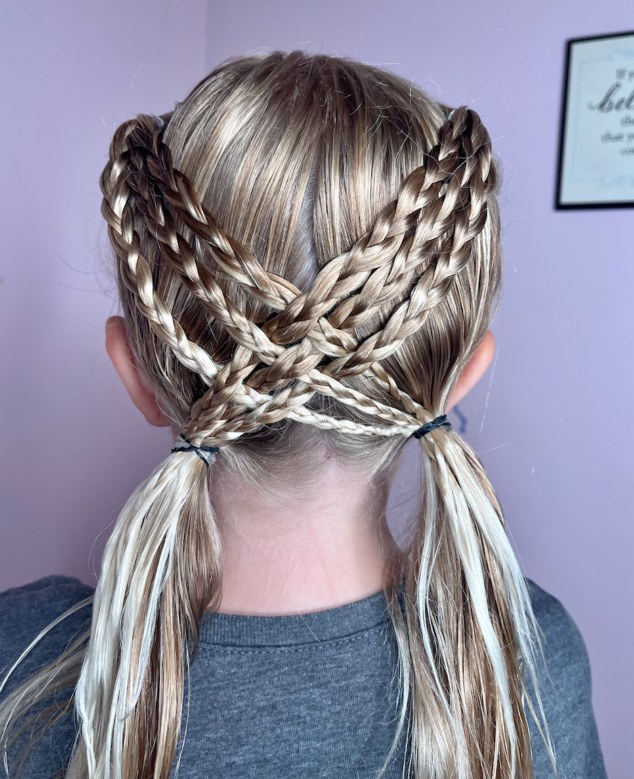 This is the two-strand Criss-Cross Braid Hairstyle: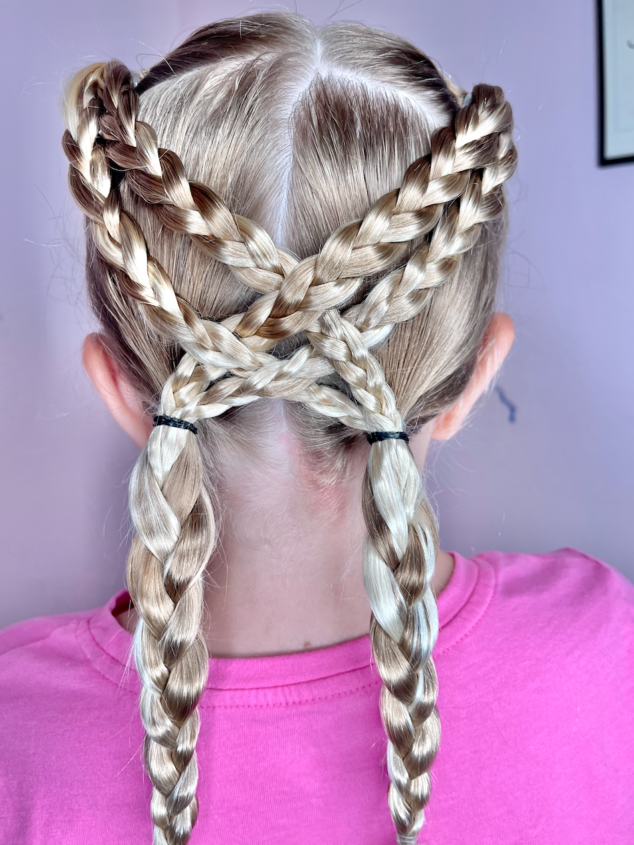 You'll see that this is just like the top one, but with only two strand braids on each side.
If you're looking on ways to get shiny hair, check out this blog post I wrote recently. It shares hair products that I love to ensure shiny, healthy hair.