It's been awhile since I've mentioned anything about makeup. I have to say, during summer, I wear as little makeup as possible. I'm outside with the boys. I'm at swimming lessons. I'm at the playground. I sweat, and I just hate the feeling of makeup streams in all the wrong places. You know what I'm talking about, right? (Please say you do and it's not just me!).
But with Fall right around the corner (or here… as it's 68 degrees in Rhode Island today), it's a whole different makeup story. I want to talk about the eyes today. I love making my eyes look dramatic. It's all about the eyeshadow. One of my best friends is a makeup artist… and she (patiently) teaches me different makeup tricks. So what about Fall colors? What kinds of eyeshadows should we be looking at and trying out?
There are 4 colors that POP out…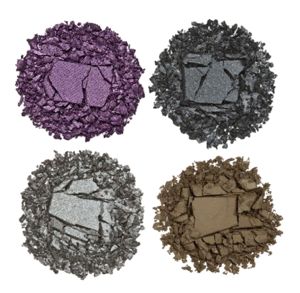 As you can tell, as with the clothing right now… purples, grays and browns are HOT. Smoke up your eyes with some fun Fall shadows. I usually just buy charcoal. It's "my" color of choice… but my friend talked me into getting some purples this season. And you know what? I love love love them! It's all about experimenting and having some fun. As with each season comes new styles for Fall clothing, same with colors for makeup.