Portuguese Rice Pudding is one recipe that will live in our family forever and ever. My mother-in-law's greatest gifts were gifts from her kitchen. She cooked with joy. She baked with joy. She gave with joy. These were pure gifts, from both her hands and her heart… and now from heaven. I'm happy to share with you today the story and the magic of Portuguese Rice Pudding.
Portuguese Rice Pudding
Last Saturday evening, I was skyping with my granddaughter Taylor and she asked if Grandpa and I could help her with a school project that involved a "cultural" recipe.
(Hey, wait a minute. Me? Skyping? It was more like I was peeking over Jane's shoulder as she was skyping. But anyway…) Taylor remembers Nana-Flo and her famous love and her famous recipes.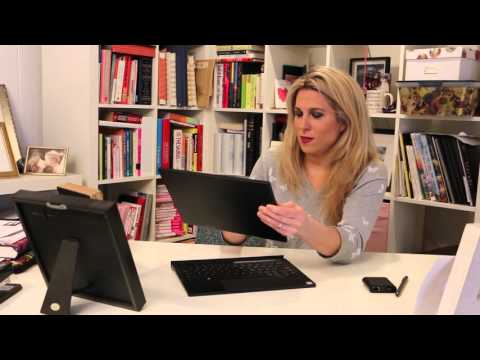 Some of Nana-Flo's wonderful Portuguese recipes were passed down from her own mother… and believe it or not this is one of them. After Nana-Flo died, Barry and I found, among her vast kitchen items, an old binder with all of Nana-Flo's famous recipes, all beautifully hand-written. This little booklet has become one of our most cherished possessions.
Taylor, Barry and I had decided on making Nana-Flo's Portuguese Rice Pudding. It's a bit complicated with all the the right timing elements with the rice… but we knew it was a special recipe for special occasions. We knew the Portuguese Rice Pudding is delicious, but who knew it was magical?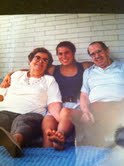 Barry wore his Portugal hat. Keith wore his Portugal shirt. I wore Nana-Flo's red earrings and a pin that says FLORENCE… and we brought one of Nana-Flo's pins for Taylor to wear. Nicole and Andrew were also excited to get in on the action. We all set about the measuring and mixing and blending and stirring and smiling and laughing and waiting.
Waiting for the rice to reach perfection. Just the way Nana-Flo would have done it for her Portuguese Rice Pudding. Taylor and Andrew even had time to change into their pajamas while the rice was reaching perfection. (Well, Andrew had time to morph into Hugh Hefner, if you check out his red robe… ! Nana-Flo would have loved his baking attire!)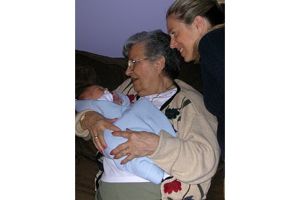 Then we all set about blending and stirring a bit more for Nana's beloved Portuguese Rice Pudding (Nana-Flo would also have loved Andrew's facial expression when the egg mixture was blended into the rice!)… and sprinkling with cinnamon. Nana-Flo loved cinnamon. Whenever I smell cinnamon, I think of Flo. I think it's her heavenly essence.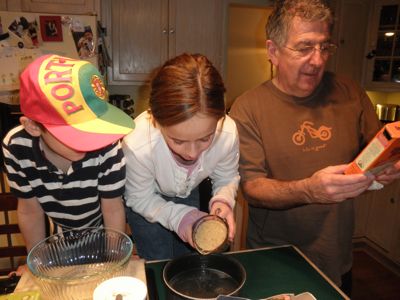 So what is the Magic in the Portuguese Rice Pudding? Nana-Flo was right in that kitchen with us. She was smiling and laughing and even holding our hands while we read her words and measured and mixed and blended and stirred.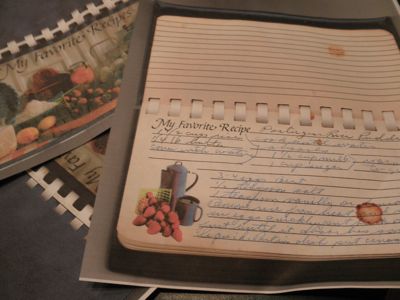 She was touching her great-grandchildren, Taylor and Andrew, with the most magnificent cultural gifts of all… love of family and love of food. That's the joy. That's the purity. That's the magic in the Portuguese Rice Pudding.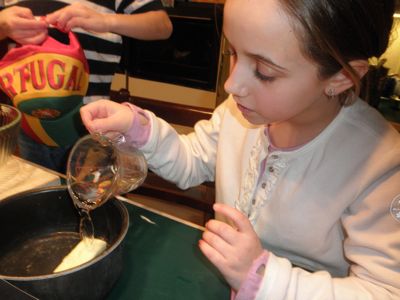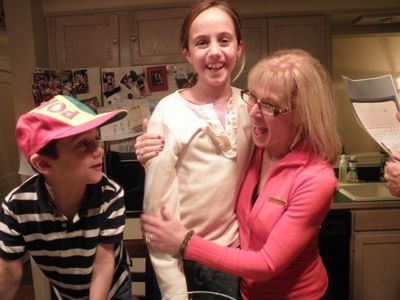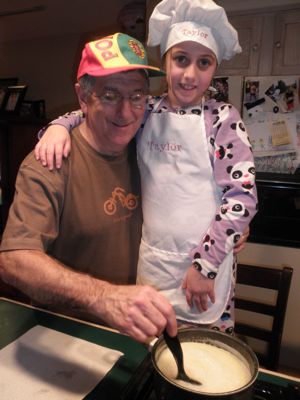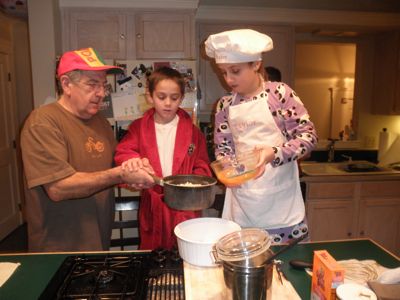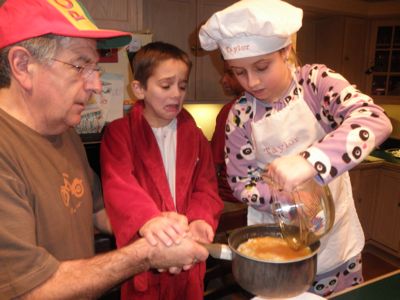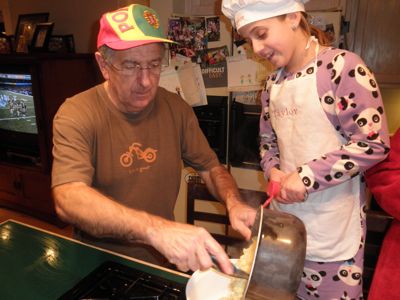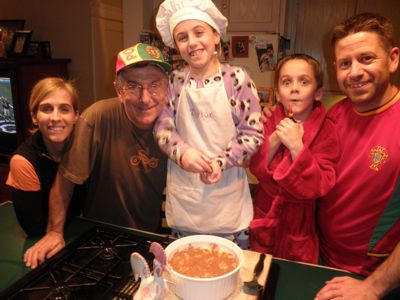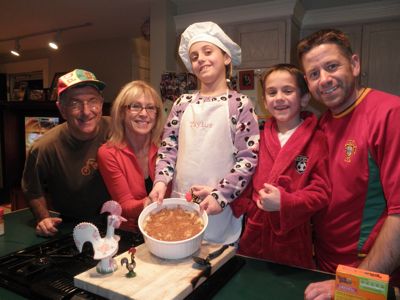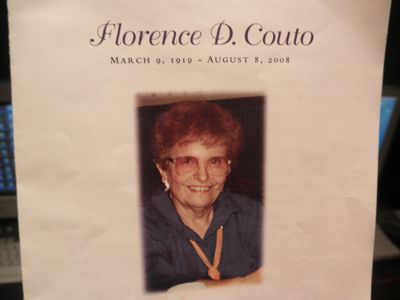 See my other Pudding recipes here, too:
Rice Pudding with Vanilla Yogurt
Check out our YouTube channel for more of our family videos!!