Raspberry Chocolate Chia Pudding is a great dessert to add into your recipe collection. I'm always looking for some sweet treats to make at home in the winter. We're so confined to the house, so it only makes sense to really take the time to be in the kitchen and create some yummy recipes! My husband is a HUGE foodie, so usually it's him having some fun. I plan to change that this winter! I want to have some fun, too! This Raspberry Chocolate Chia Pudding is one that looks delightful! It's pleasing to the eye. It's CHOCOLATE, I mean – you can't go wrong with chocolate!
Raspberry Chocolate Chia Pudding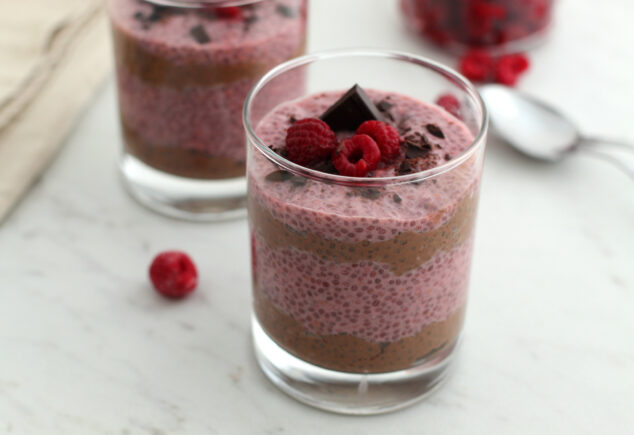 Before you dig into this Raspberry Chocolate Chia Pudding to make, take a look at the ingredients to see what you have and what you don't have. My advice is to make sure you have some fresh raspberries for this one. You really want to make sure they look good and taste good! Don't go with frozen if you can help it!
Ingredients for Raspberry Chocolate Chia Pudding: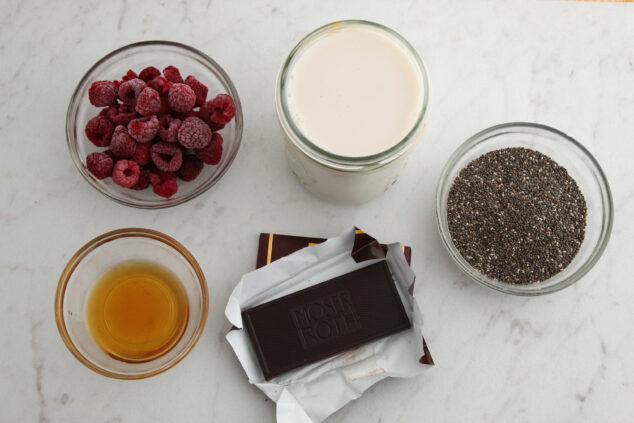 2 ¼ cup milk of your choice
6 tablespoons chia seeds
½ cup frozen raspberries (can use fresh)
2 teaspoons maple syrup
2 oz dark chocolate + extra for garnish
If you're not familiar with CHIA, let me share what the CHIA in Raspberry Chocolate Chia Pudding is all about because it's a really healthy seed to have in your recipe and I love it!
WHAT IS CHIA:
Chia is a plant of the mint family with clusters of small two-lipped purple flowers. Chia is common throughout California and the Great Basin. Despite their small size, chia seeds are full of important nutrients. They are an excellent source of omega-3 fatty acids, rich in antioxidants, and they provide fiber, iron, and calcium. Omega-3 fatty acids help raise HDL cholesterol, the "good" cholesterol that protects against heart attack and stroke.
Sounds good of your, right? YES!
Directions Raspberry Chocolate Chia Pudding
1. Place dark chocolate and 1 ¼ cup milk in a small saucepan over medium heat. Stir until chocolate is completely melted and mixture is smooth. Remove from heat and allow to cool for 10 minutes.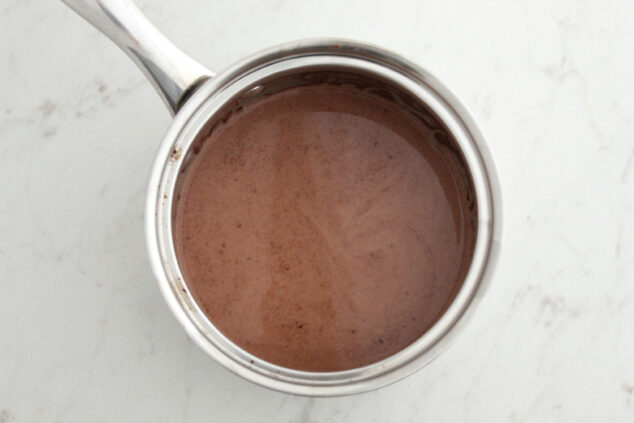 2. Once cooled, stir in 3 tablespoons of chia seeds. Transfer to a bowl and cover in plastic wrap. Place in the refrigerator overnight (or 8 hours) to allow the chia seeds to soften and mixture to thicken.
3. In a small food processor, add raspberries, maple syrup, and remaining 1 cup milk. Pulse until mixture is smooth.
Pour raspberry mixture into a bowl.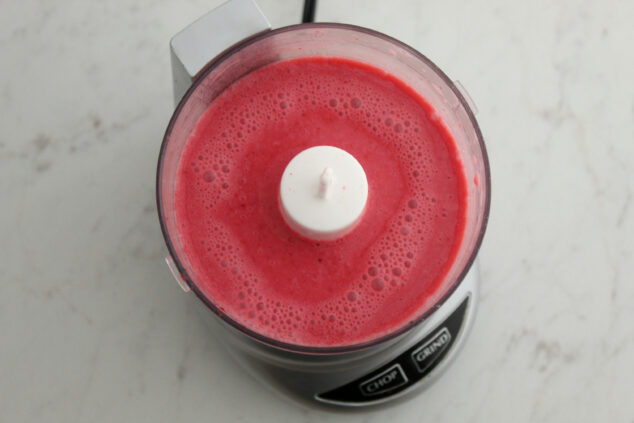 3. Add in remaining 3 tablespoons chia seeds and stir to incorporate. Cover bowl with plastic wrap and place in the refrigerator overnight (or 8 hours) to allow the chia seeds to soften and mixture to thicken.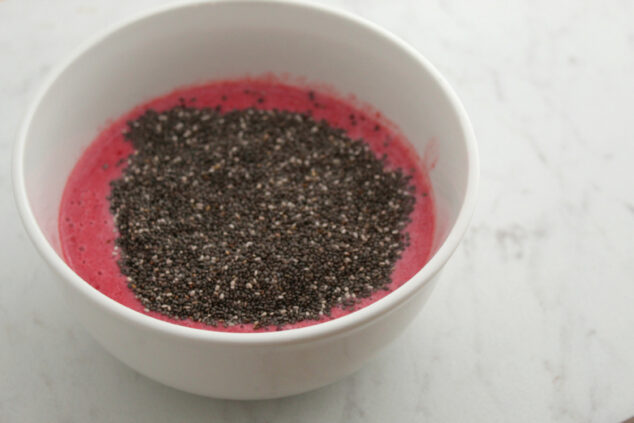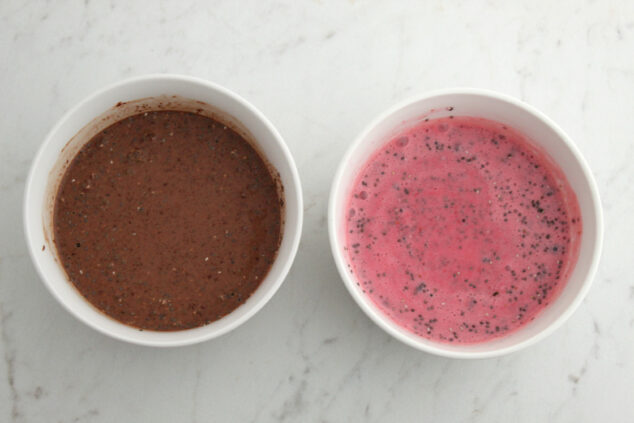 4. After both the chocolate and raspberry puddings have chilled, remove from fridge and layer the puddings in a glass container. Garnish with dark chocolate shavings and raspberries.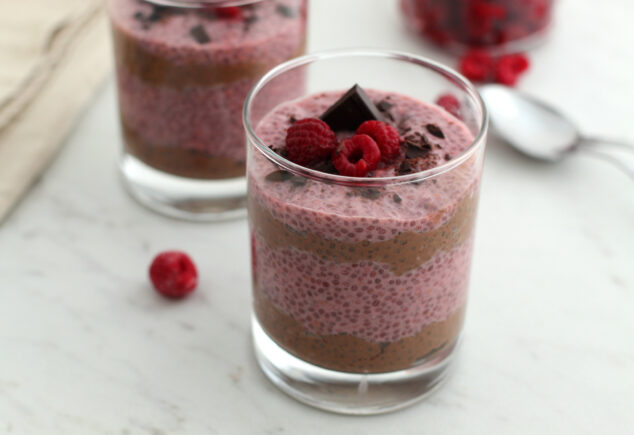 5. Keep in the fridge until ready to serve. Consume within 2 days.
I'm going to be honest with you here, I love anything that I don't have to actually bake! There's something really easy about creating a no-bake recipe. It's easy and it's doable and it's practical! I also love how fabulous the presentation is after you're done with it! It's superb and looks beautiful!
Let me share with you the health benefits of RASPBERRIES AND CHOCOLATE, too! I'm all about making sure you're fueling your body with the best of the best this year!
Let's start with Raspberries: Red Raspberries contain strong antioxidants such as Vitamin C, quercetin and gallic acid that fight against cancer, heart and circulatory disease and age-related decline. They are high in ellagic acid, a known chemopreventative, and have been shown to have anti-inflammatory properties. If you can, I would try to bring raspberries into your normal daily routine! There's magic in eating the right foods and this is just outstanding! I've actually heard them referred to as nature's candy, with a gorgeous rich color and sweet taste!
Now let's share about Chocolate: According to healthline.com – dark chocolate (which you're using for the Raspberry Chocolate Chia Pudding) benefits your health in 7 different ways. Read more about it here!
Very Nutritious.
Powerful Source of Antioxidants.
May Improve Blood Flow and Lower Blood Pressure.
Raises HDL and Protects LDL From Oxidation.
May Reduce Heart Disease Risk.
May Protect Your Skin From the Sun.
Enjoy this yummy recipe and let me know what you think of it!! Make sure you find some clear glass dishes or cups to serve it in because 1/2 of the fun is seeing the layers come together! Whether you're serving it to your kids or to friends or colleagues, the layering is such a gorgeous added touch to it! Make sure you do it to give yourself the added touch of FABULOUSNESS in the kitchen!
Let me know what you think once you try it out!!
Pin this Raspberry Chocolate Chia Pudding – No Bake Dessert