My daughter is the BIGGEST Taylor Swift fan in the world. OK… maybe not the world, but she's a hug fan and has asked for anything Swiftie related for the holidays. We never got to go to the concert, so she's been living out her Swiftie fantasy through videos that she can find online and (of course) by going to the Eras Tour movie more than once!
Holiday Gift Ideas for Swifties!
If you have a child in your life OR someone in your life like my Victoria. I've got you covered. I've found some cute Swiftie gift ideas that you will love! These are cute ideas and hopefully will make the Swiftie fan in your life SMILE BIG!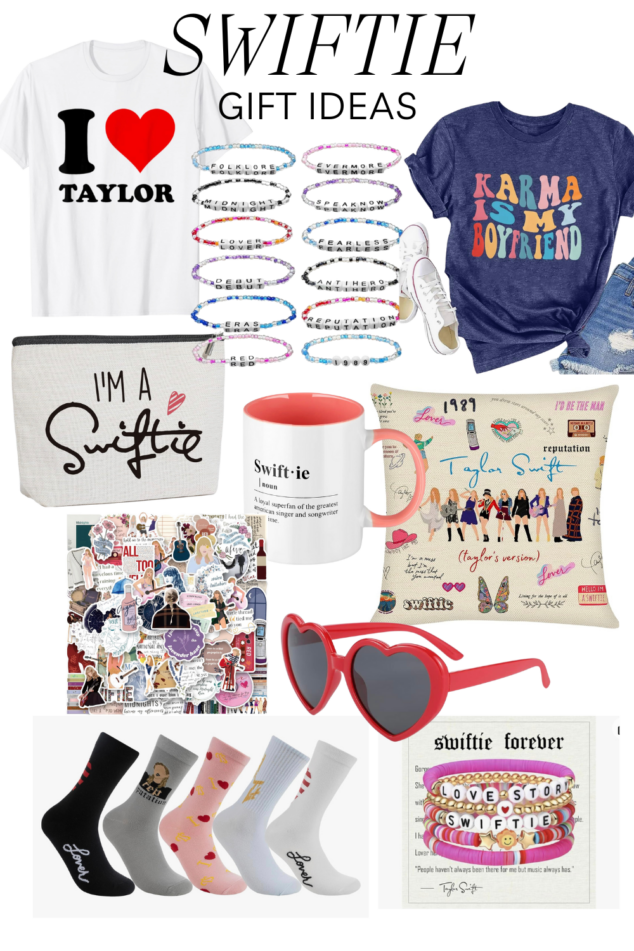 Gift Roundup: