Last night I attended the Big City Moms NYC Baby Shower event. Living in NYC for 6 years and having 2 babies there… I would have killed to have gone to one of these events back in 2004. I met up with my good friend Vera to head over together…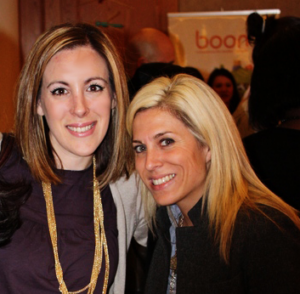 … we couldn't get over the amount of women, the amount of amazing vendors and the amount of baby shower awesome-ness!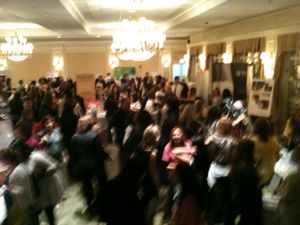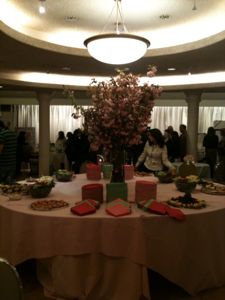 Big City Moms know how to host a party. Here are some of the brands who were there – Glamour Mom, Maclaren, Planet Kids, Ouef, Stride Rite/Robeez, Momma Couture, Nomie Baby, Giggle, Babylegs, Boon, Britax, Mam, Destination Maternity, The Bump, Zoli, Skip*Hop, Teutonia, Orbit, Bloom, Stride Everyday… just to name a few!
We walked around speechless. The Baby Shower was absolutely incredible. The best part was that at each table… the vendors engaged and chatted and informed everyone all about their product(s). It was wonderful to see some new items that weren't around 2 years ago when I had my youngest son. I know so many women who are pregnant right now… so I was keeping a little list of all the super cool things I needed to report back about.
One cool place – Baby Safe…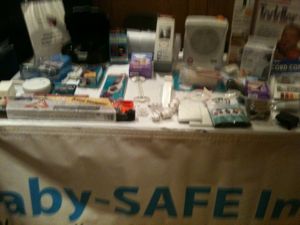 They come to your house/apartment to baby-proof it! They pick all the top brands and products and take that step away for you. Unreal, I loved it.
Glamour Mom was there… I am a HUGE fan of Glamour Mom! They are truly incredible.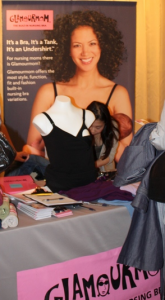 Boon… I absolutely LOVED the ladybug!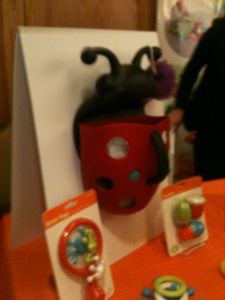 Big City Moms – Thank you so much! I had an amazing time… met some wonderful new people and truly got a baby itch for baby #5!