Back-to-School shopping is in full-swing right now. Every mom has that "checklist" to get through. From school supplies to food for lunches to after-school activity equipment, it's just the time of year!
But… are you ready and equipped with facial tissue for all the classroom sniffles and sneezes yet? Most of us think the winter time is the time to stock up… well, not in my family! We're stocking up now! My oldest son William already has a little head cold. Not to mention, one of my son's allergies are completely acting up.
My go-to facial tissues are Scotties because they are so soft, soft, soft (something my sons insist on)… provide great quality (they aren't going to rip after one sneeze!) and are a terrific value during this back-to-school season.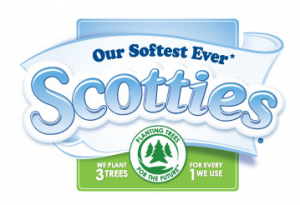 There's also the "green" portion I love about Scotties. They recently launched their Softest Ever Tissue-made from 100% virgin fiber. It's unbelievably soft. And, Scotties promises to plant 3 trees for every 1 used. They are the only brand that has this promise, and as a mom who is very conscious about being as environmental as I can be, this is important to me. When you choose Scotties for you and your family, you know you'll be helping to plant trees for the future and that's a good thing, a very good thing. It's also a wonderful thing to explain to your children and having them understand the importance of being environmentally friendly.
I'm VERY excited to announce that Scotties is offering an exclusive online coupon to Mom Generations followers – save $0.50 on Scotties. Since I find Scotties on sale for $1.00 all the time, this is a really great offer. As a busy mom, I love the fact that I don't have to sacrifice quality or pay more to do something good for my family and the environment.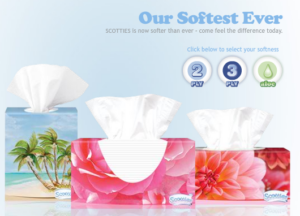 CLICK HERE for the Scotties coupon – all you have to do is enter the code – "momgenerations."
Don't forget to visit Scotties on Facebook, too. They are always offering extra savings and great deals!
And if you live in Boston, Charlotte or Miami, be on the lookout for news about Scotties Tree Plantings in your communities this fall.