I love sparkly things and I love to work out.
Don't think these two things go together? Think again!
I have a new obsession: Sparkly Soul headbands.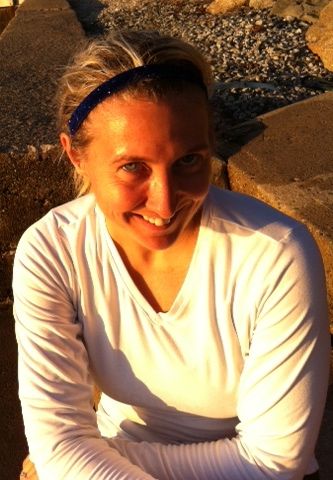 I mean it when I say that these are the best headbands I've ever tried. When I work out, I always wear a hat or a headband because I hate having those flyaway hair strands in my face. Also, I sweat a lot, and hats and headbands help keep sweat from going in my eyes.
But headbands can be tricky because if they're too tight, they give you a headache, which is really annoying. If they're too loose, they're moving around on your head too much and that's also really annoying. Sometimes, even when they're not too tight or too loose, they'll still just decide to bust out of that perfect position you have them in and, yes,  you guessed it – that's really annoying, too.
So before I even get into how incredibly cute they Sparkly Soul headbands are (I love sparkly, remember?), let's talk about how practical they are.
These headbands do. not. slip. In fact, they have a patent-pending design that makes sure they stay in place no matter how intense the sports or fitness activity.
I've used mine while doing yoga, spinning and taking classes at the gym, as well as during a walk/run (while trying to test out how my foot felt… my foot hurt but my Sparkly Soul stayed in place!). My Mom has gone running, done yoga and played golf wearing her Sparkly Soul headbands and feels the same way I do about them – love.
Actually, I went to a yoga class yesterday and forgot to wear mine. I had pulled my hair back in a ponytail, but I had flyaways and some of my shorter layers in my face the whole time. I'm never forgetting a Sparkly Soul again!
And, okay, let's talk sparkle. The headbands are 360 degrees of glitter goodness. But it's not the kind of glitter that comes off and sticks to you or your clothes – or that you find in your bed, like, 5 days after you wore something with glitter on it. The material is just sparkly on its own – it doesn't shed glitter!
You can shop thin headbands (3/8″ in width) or thick headbands (5/8″ in width) – and loads of fun colors.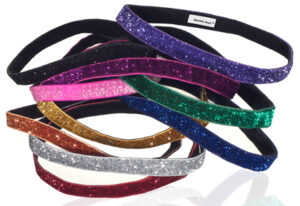 Sparkly Soul headbands get two sparkly thumbs up from both me and Mom! Check out our video review:
[youtube]http://www.youtube.com/watch?v=z6Yu5oKAfCY[/youtube]