Look of the Day: Fedora, Heels and Cargos!
I'm loving this new feature "Look of the Day" on my Mom Fashion Report because it's allowing me to have some fun with my fashion and show how to extend the life of many of the items in my closet.  Right now we're talking shoes!  These are a pair of my fave color blocking shoes right now!
So what's a lady to do with a fedora, heels and cargo?
Pair them all together for a funkier look…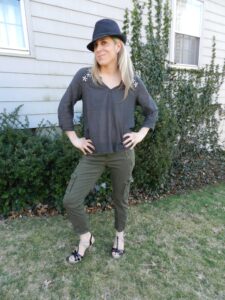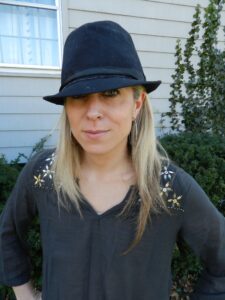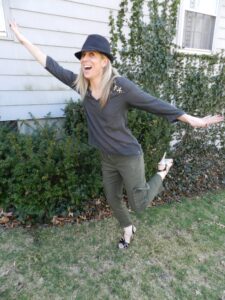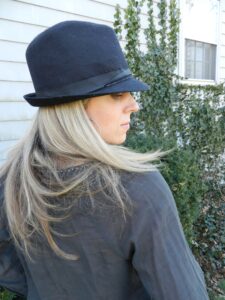 I'm having fun with this one, as you can see! This isn't an outfit I would wear to the baseball field with the boys, but I'd wear it out with my husband (right, Matty!?). He liked the hat. 🙂
Where can you find these goodies?
Fedora: Kohl's
Black tunic: Marshalls
Green cargos: LEE Gold Signature
Heels: T.J.Maxx