Eight months ago I wrote about how I missed being able to run due to foot issues. Running was a fitness activity that I had identified with on so many levels. It kept me in shape. It cleared my mind. It helped me bond with people. I was pretty good at it.
I was a runner. So to not be able to run – to not be a runner – was rough on me, both physically and mentally.
Since my foot issues began back in March 2011, I have tried a lot of other fitness activities, but none ever gave me the same feeling that running did. But every time I tried to take up running, my foot just wasn't ready. (I should mention that it's not really a foot injury, per se, as it's never really going to go away. I have a nodule in my arch, and it's something I just hope to continue to manage without pain – or at least minimal pain.)
When my parents moved near me and Brian a few weeks ago, my Mom and I started to meet to walk on the bike path near their home a few mornings a week. I loved it because it gave us a way to chat while we were doing something good for ourselves.
One day Mom wanted to jog a little, so I told her I'd try, too, but if my foot started to hurt, I'd stop right away. It felt okay, so we alternated walking and jogging that day. We did the same thing for a few more days, and then one day I suggested we try jogging the whole thing, as long as my foot felt good. And it did, so we did.
We continued jogging a few miles together a few times a week, as I remained vigilant about icing and stretching. My foot continued to feel okay with it.
So earlier this week, during our jog, I suggested to Mom that we run a Thursday evening race this week, the 5-mile Red Rooster Ramble. This Thursday evening race series has a special place in my heart because it is where Brian and I met. It would be my first road race in about a year and a half, and Brian would be running it, too. Mom was on board!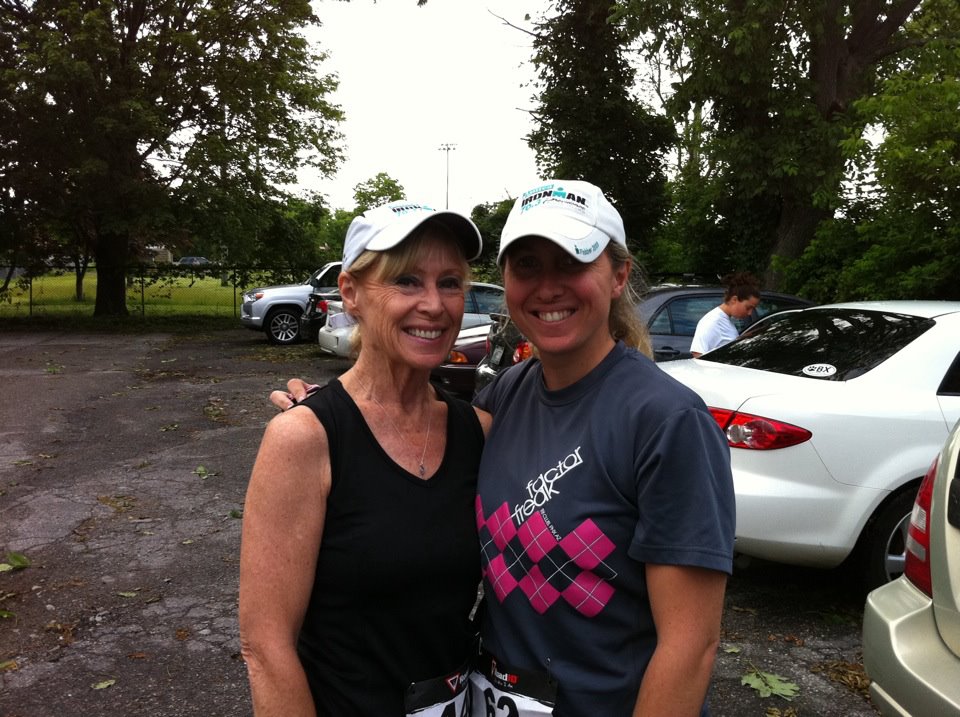 Dad came to watch us (and follow us along the route to take photos), and it was really special to have "the fam" there as I made my long-awaited road race comeback.
Mom and I ran the whole race together. She did awesome, and my foot felt good the whole time. Our goal was to come in under 55 minutes, and we ended up coming in under 48 minutes!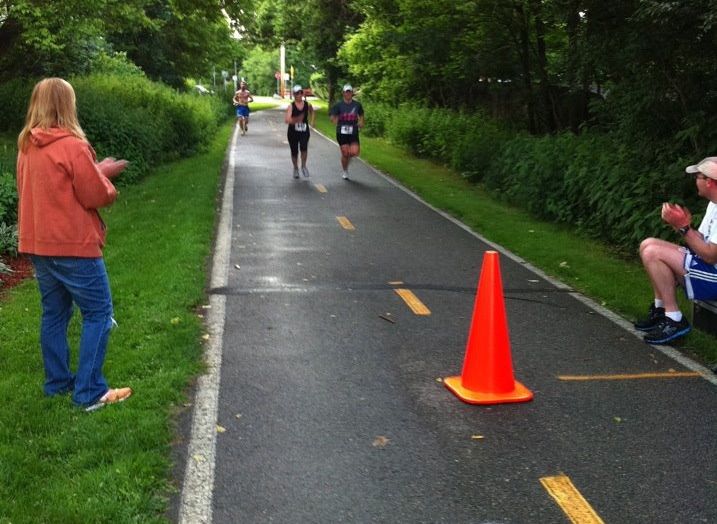 Brian had finished LONG before us, so he came back and ran us in (you can see him to the left of Mom in the photo).
I hope my foot is continues to feel good enough to keep running. I may not be able to run marathons again, but being able to just run – to feel like a runner again – is such a great feeling.
I think my smile says it all.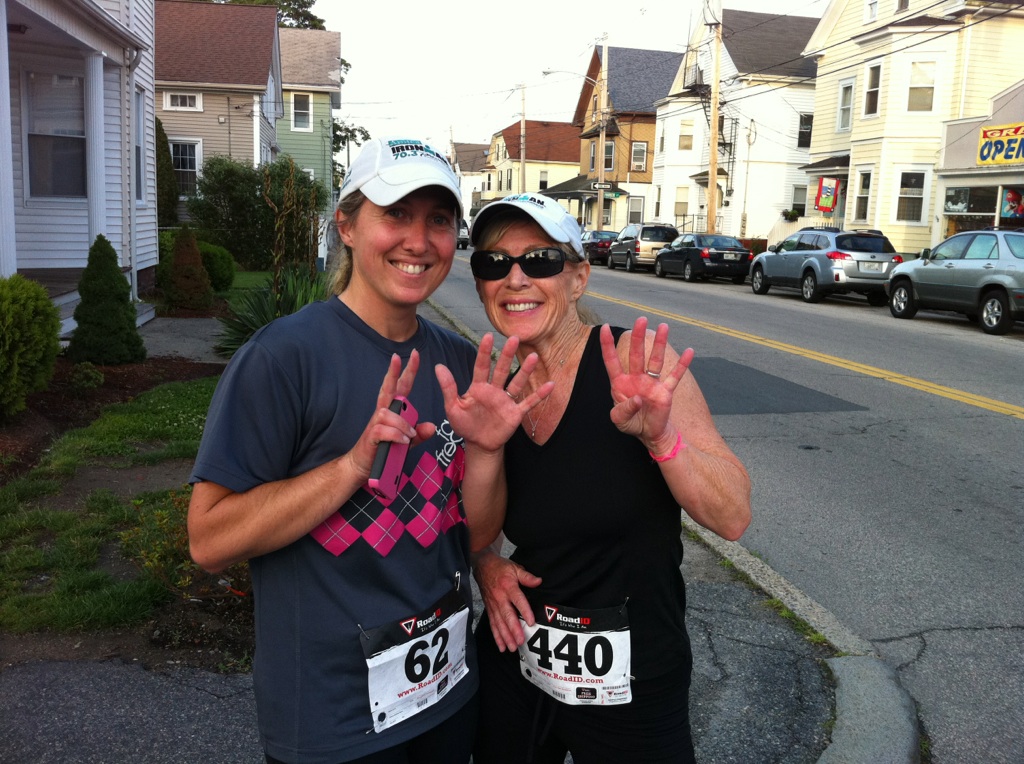 Thanks, Mom! I couldn't have done it without you.