The PIG as a New Year symbol of blessings, good luck, charity and prosperity, especially for grandchildren…
My husband, Barry, and I enjoy creating a New Year's Day "Blessings" Feast for our family each year.  We want this special day to be fun and filled with optimism, as well as reflective and renewing. Barry and I wish to fill both bellies and hearts on New Year's Day.
This is where PIGS come in.
There are many, many traditional and/or cultural foods that bring blessings to a New Year, and Barry and I serve up many, many of these…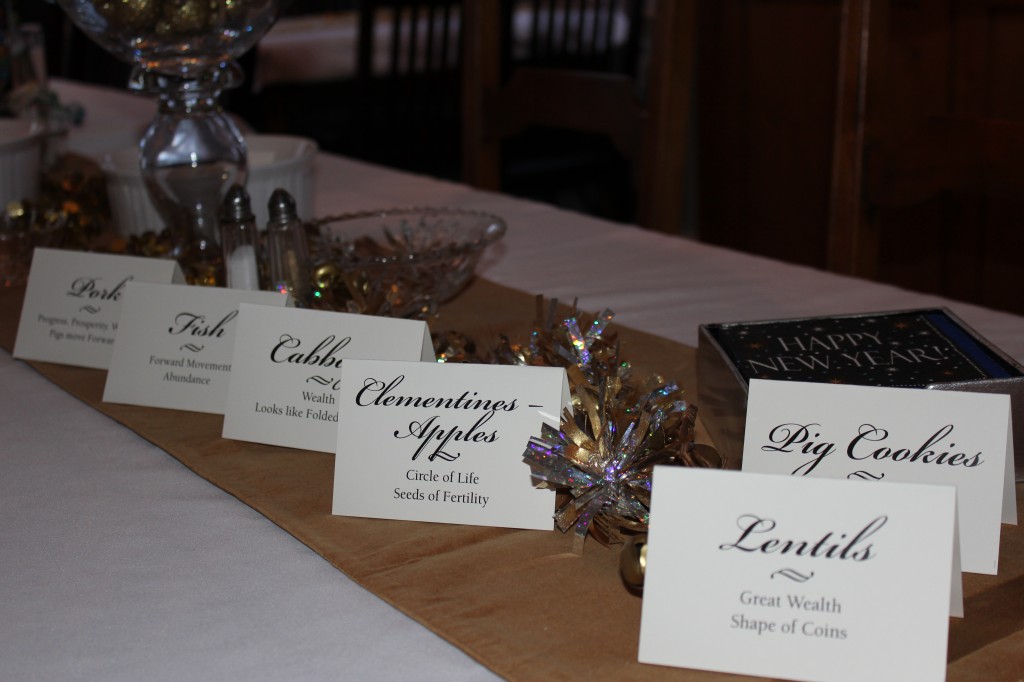 Pork, in particular, is a wonderful New Year's Day food because it represents Progress, Prosperity & Wealth.  If a family has PIGS, a family is rather well-fed; but for children, it's fun to explain the fact that pigs move forward… never backwards. Ah, ha!  Forward movement in a New Year is a nice and easy concept for kids to understand.
So… Roast Pork for the adults.
And lots of other PIGS for the kids (and the "kid" in each adult)…
When the festive "stuff" is removed and used by our grandkids, the PIG offers a sparkly PIG Pin to each lady guest…
Then there are our homemade New Year's Day Sugar Pig Cookies…
And the very, very special Piggy Bank, a handmade gift given to Barry and me 2 years ago by our now 10-year old grandson, Andrew…
This Piggy Bank inspired our family to donate to BB's Clean Water Project and now stays out all year long, inviting our grandkids and guests to drop in their coins to help others in this great big world, on special days like New Year's Day and especially on ordinary days… because hearts should always be filled with charity and love and prosperity offerings to others.
Fill your New Year 2013 with PIGS… for fun, optimism, prosperity, progress and a simple reminder that the seeds of charity always begin at home.  Now go move forward!  Oink, Oink.
HAPPY NEW YEAR TO ALL, filled with every blessing imaginable…