31 Days. 31 Flowers. Teaching kids about Yarrow…
Literature, legends and art bloom with FLOWERS, from lovely little nursery rhymes to sophisticated epic poetry and great myths and masterpieces.  Knowing the names of flowers, the references to flowers, the symbols of flowers, the language of flowers gives kids a blooming head start in understanding literature and enhancing literacy.
Each day in May, a FLOWER will be presented here at 31 Days. 31 Flowers – 31 Ways to engage your kids in literature, literacy and life in just a few moments a day. Enjoy!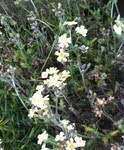 YARROW – Lovely, wispy and fern-like, the Yarrow has quite an interesting origin.
Achillea is the Yarrow's botanical name, coming from one legend that when Greek hero Achilles was born, his mother held him by his heel and dipped him in Yarrow-infused water to protect him from harm.  The Yarrow was believed to be a sacred herb that kept evil and negativity away.  Of course we know that the heel that Achilles' mother held as he was bathed was his only vulnerable spot… the spot of his mortal wound.
The Yarrow has been long associated with healing, protection and love spells.  The Yarrow is known as Nose-Bleed for its reputation of curing nose bleeds.  There are writings from as early as the 15th century listing Yarrow for such purpose.
The Yarrow is also known as Knights Milfoil (milfoil derives from the French millefueille, meaning "thousand leaf"),  Soldiers Yarrow and Staunchweed for its herbal ability to staunch the flow of blood in wounds and cuts.  The Yarrow was also used as a wound poultice during the American Civil War.
For its curing abilities on the battlefield, the Yarrow has come to symbolize war.
The Yarrow is also associated with folklore and magic.  There is one belief that the Yarrow will keep evil spirits away.  Another belief is that if a young man or maiden wraps a piece of the Yarrow in a flannel cloth and places it under his/her pillow, a vision of a future husband or wife will appear in a dream.
And here's an interesting tidbit… washing a head with a Yarrow infusion is said to prevent baldness.
The Yarrow comes in whites, yellow, pinks, lavenders and even crimson, and its flowers are easily dried and preserved (for the folklore spells, I presume!)
Kids love knowing interesting things about interesting things!  Flowers are easy and accessible things in real-life and in books.  Tell your kids of the Achilles story and the Yarrow.  Talk about the Yarrow's lovely little flowers, with its great big impact on healing.  Talk about legends and myths and folklore. All of these things bring great learning and great literacy…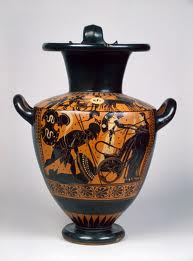 Teach your kids to listen to the language of flowers!