Today my Matt and William ran their first 5K together!
Well… it was William's very 1st 5K and it was probably Matt's 5th or 6th, but it was so cute to see them run together. Warmed my heart.
They ran today for Jake's Wheels:
Saturday, May 18, 2013 – Belly to Belly Charity Race
4:00pm start
Fat Belly's Restaurant
Jake's Wheels was created to raise funds for Jake Downey, a fun loving 11 year old boy who suffers from Congenital Hydrocephalus, to ensure that he has the quality of life every child should have. Jake is the brother of one of Alex's friend's from school, so we definitely wanted to support and so what we could.
I watched with Alex, Ben and Henry as the 2 other guys did some running!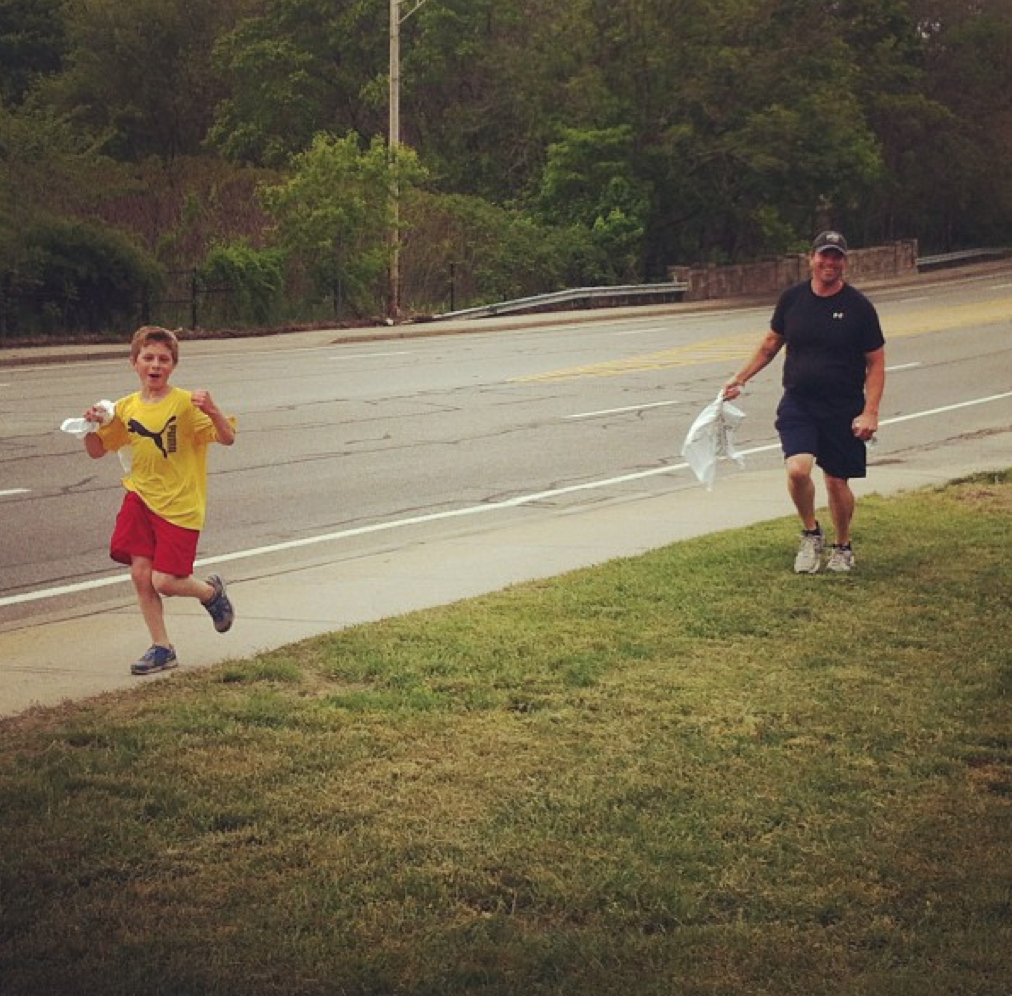 Henry even took off his shirt to cheer them on!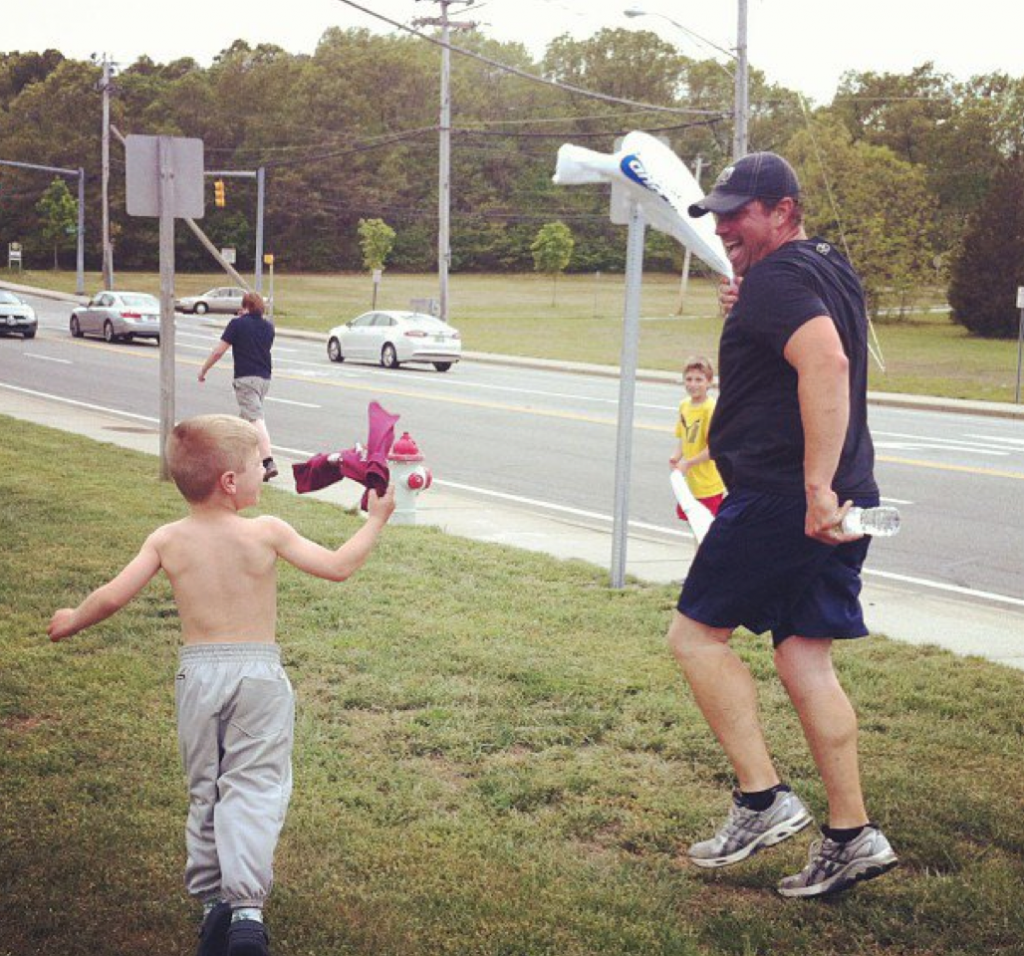 And they finished!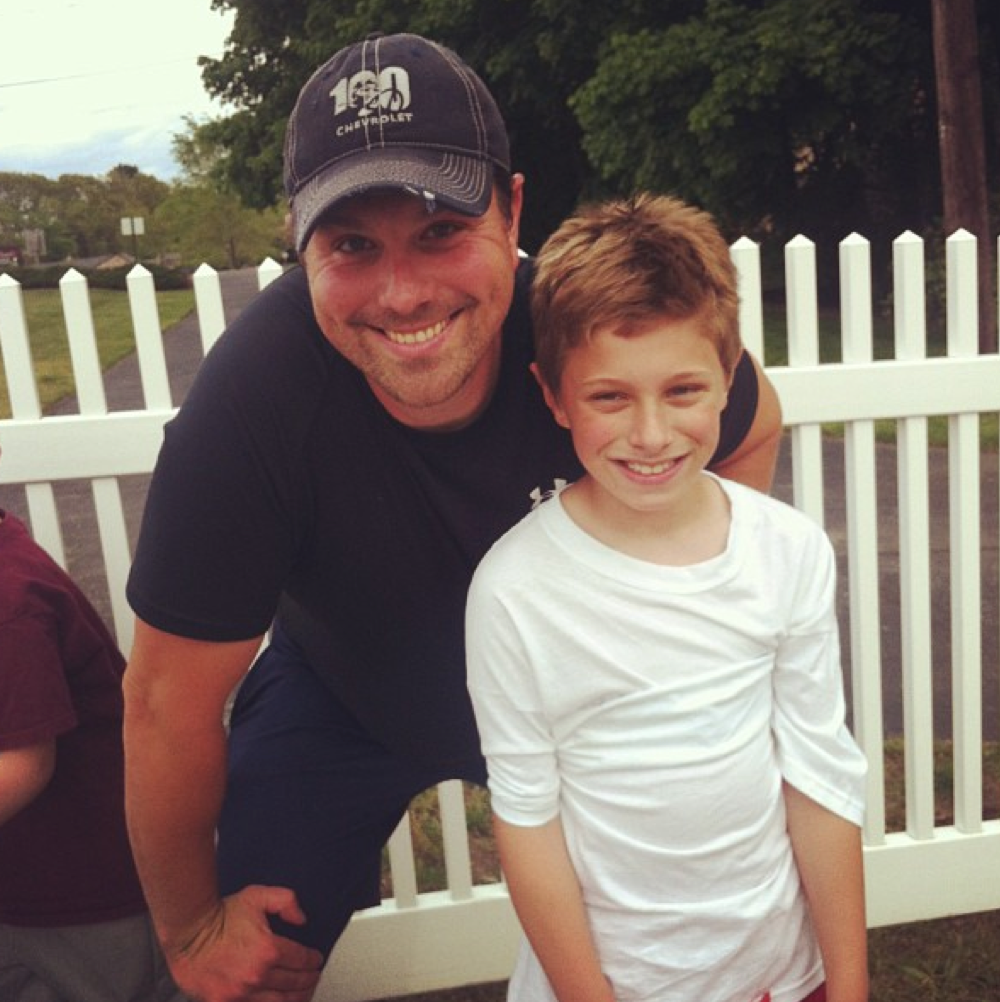 Wonderful day for a wonderful cause!