I haven't done a Thankful Thursday post in awhile, so it's time to start up again. Sometimes I find myself letting the little things get me down, but there is so much to be thankful for, and it's good to focus on these things! Here's what I'm particularly thankful for today:
My sister! Today is a very special day for her – it's her birthday and it's the day of her baby shower for little Victoria! She is my best friend and has been since the day I was born. I'm so excited to celebrate the addition of a little baby girl to her family today.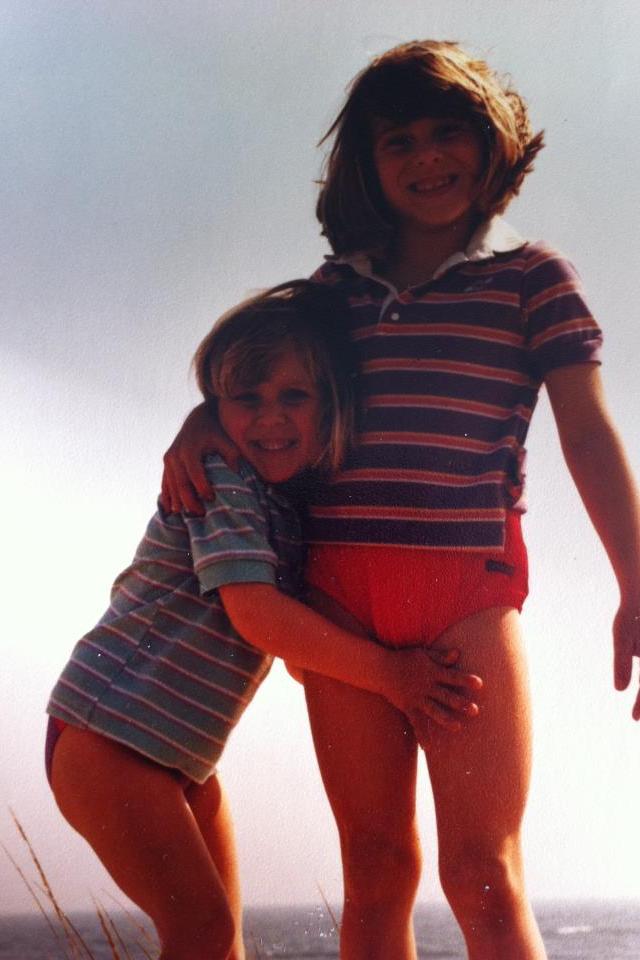 Home ownership. We own a two-family home, so we live on the first floor and rent out the second unit. I do long for the day when we have our own single-family home so I don't have to worry if the dogs' barking is bothering anyone or whether our tenants are making fun of me when I belt out songs as I wash the dishes… but really, we're so fortunate to have a home to call our own when so many people don't even have a place to sleep at night.
Warmer weather. We had a really cold winter here in Rhode Island, and it's SO NICE to have spring weather! Sitting outside on my parents' back patio or in their back yard, enjoying the view, is such a treat.
Getting my iPhone back after I lost it on Monday. When I went to the dry cleaners that day I must have put it down on the counter and forgotten to pick it back up. I went crazy looking for my phone all Monday evening, retracing my footsteps with Brian for hours. After going over every step with my Dad, he was convinced the only place it could be was the dry cleaners, but by that time it was closed. So the next morning he went there as soon as they opened and got me my phone back! I have some special photos and videos on my phone and I would have hated to lose them.
The CVS iPhone app, which I just found out about. Among other things, it allows me to just choose the photos on my phone that I want printed, and then I can pick them up the same day at CVS. I can't believe I didn't know about this earlier. Mind. Blown.
What are you thankful for this Thursday?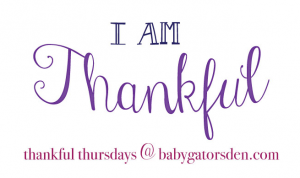 Thanks to Joanna from BabyGatorsDen.com for hosting these Thankful Thursdays! If you want to read more, head over there!