Ever since I announced my pregnancy, a lot of people have asked if I feel like I'm having a boy or a girl. Some have also asked if I'd prefer one over the other (I really do not; with 7 nephews and 3 nieces – I adore them all – I feel I'm totally prepared for either gender!).
For the longest time I didn't have either a boy or girl feeling, but recently I've started to feel strongly that this baby is a boy. I don't really know what brought this about; I just started picturing the baby as a boy all of a sudden, and it has stuck.
We'll find out if my prediction is right on September 25, which is my nephew William's 9th birthday. Yesterday he asked me, "Can I be the first one you tell when you find out if your baby is a boy or girl?" After my heart exploded from the sweetness of his question, I told him that yes, as one of his birthday presents, I would let him be the first to know.
If I'm right, and Baby G is a boy, he will be named Brian, my husband's name. I happen to love the name Brian, and since my husband thought it would be cool to have a Brian Jr., that name decision came easily.
If Baby G is a girl, she will be named Fiona or Harriet. (I respectfully request that you don't tell me which name you prefer, or if you hate them both, or really anything but, "those names are beautiful!" even if you don't think so. 🙂 ) We haven't yet agreed which girl's name to go with, so we're waiting until we find out the baby's gender to even really start discussing it.
I can't wait to find out Baby G's gender, but I have to admit it is kind of fun being in this guessing stage!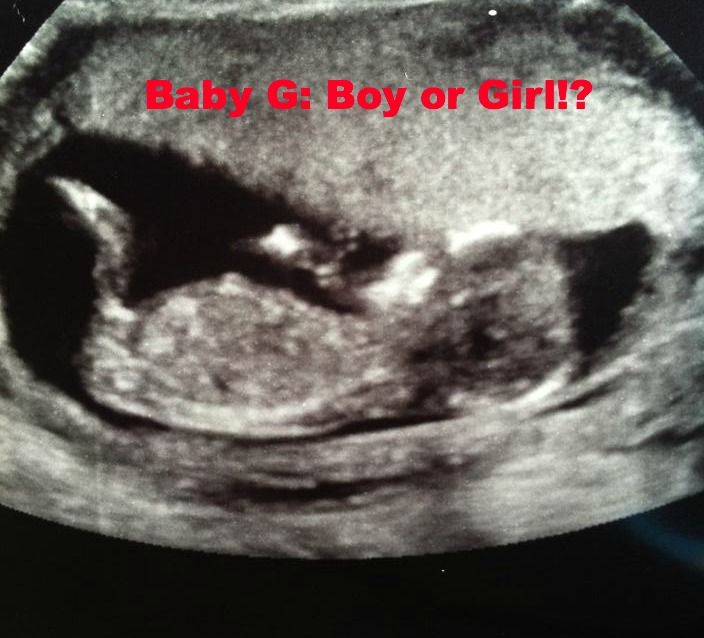 Did you have a feeling whether you were having a boy or a girl? Were you right?