The best, most sparkly headband company in the world is celebrating its second anniversary today! Congrats to the awesome ladies behind Sparkly Soul for this huge accomplishment!
Sparkly Soul headbands are not only sparkly and stylish… they are specifically designed to stay in place when you're working out. And they really do! I'm proud to say that we here at Mom Generations have been huge Sparkly Soul fans pretty much from the start… and our obsession continues.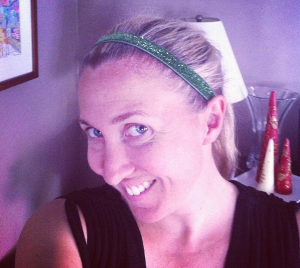 To celebrate its 2-year anniversary, Sparkly Soul is giving you 20% off your entire order until Tuesday 8/6/13 at midnight EST! Use code TWO when checkout at www.sparklysoul.com.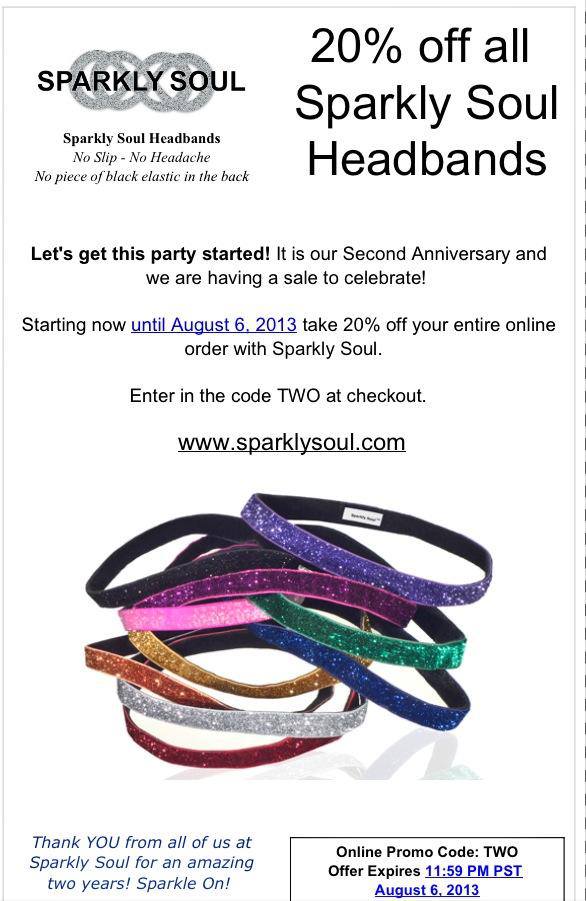 And in more sparkly news, we're running a giveaway to celebrate: TWO winners will each win one Sparkly Soul headband of their choice!
You have up to 3 ways to enter to win:
1) Like Sparkly Soul on Facebook
2) Follow Sparkly Soul on Twitter
3) Follow Sparkly Soul on Instagram
Then comment on this post to let us know how many of these ways you entered. (If you already like/follow Sparkly Soul, that counts, too! Just let us know so we can put it toward your entries.)
Congrats to the winners: Andi M. and Jessica @ Keeping Mommy Sane!