Daily Diary: A Priceless Moment with my Alex
Alex has been home sick all weekend. It's been tough on the little guy. My Alex is such an active kid, being down with a fever and a cold… well, it just "isn't" my Alex.
One of my husband's best friend's works for the Giants and surprised the boys with tickets to today's game against the Eagles. The boys have been SO EXCITED about this game for weeks. I had a feeling when I saw Alex sick on Friday that he might not be able to go, and when he woke up this morning with a fever (still), I had to make the tough call.
Yes, there were tears and it broke my heart.
I told Alex we would have a nothing-Sunday… a nothing to do day. We could watch TV, watch movies, play video games… do anything and everything because it was a "nothing-to-do" day. Alex decided he wanted to finish his Harry Potter #1 Book. William has been DEVOURING them, he's already on book #5… so Alex jumped into the Harry Potter love a couple of weeks ago.
Tonight he finished Book #1!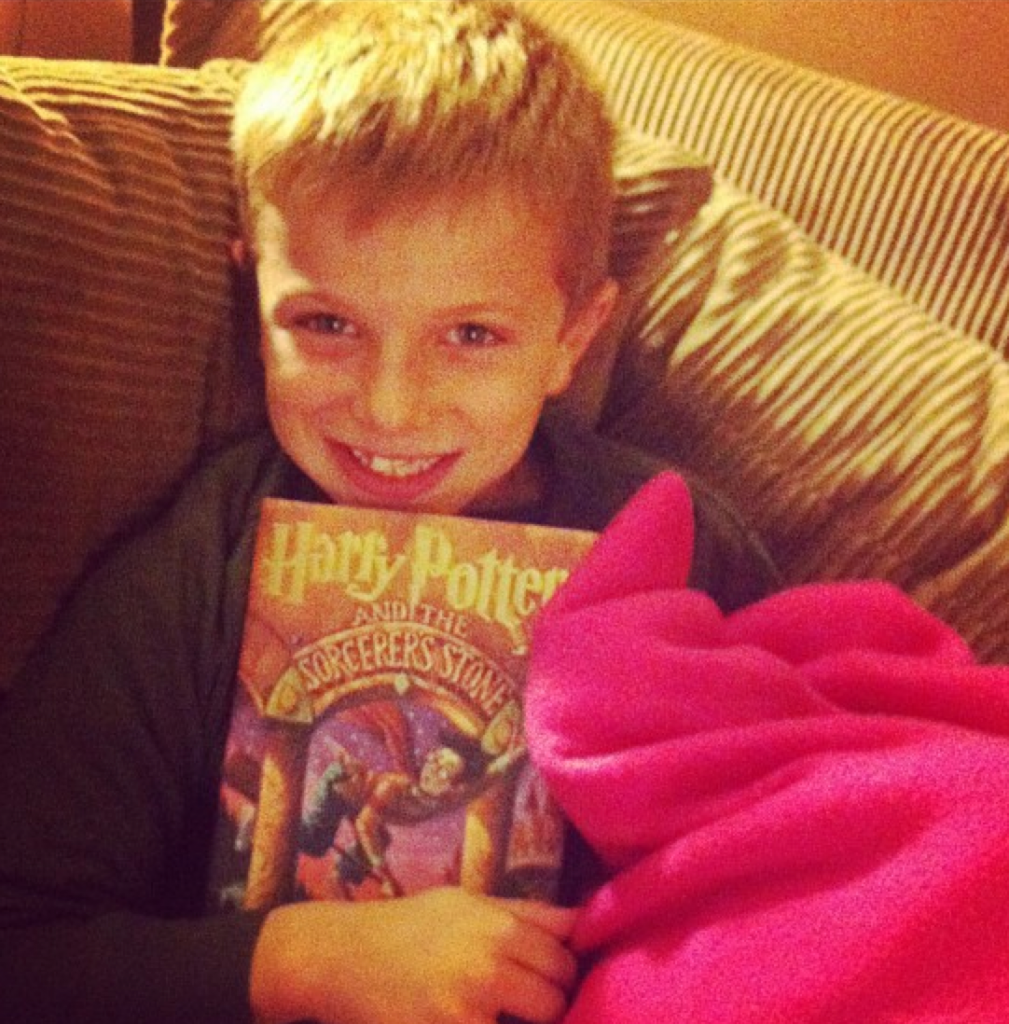 I actually had tears in my eyes. He was SO PROUD of himself. It was a beautiful moment to see.
It was a priceless moment.