APC Back-UPS Connect makes a power outage #NoWIFI a thing of the past…
I was asked recently how being "disconnected" (aka #NoWifi) makes me feel.
Well, that's an easy question to answer, since my "connection" is all about family. It's no coincidence that my APC Back-UPS Connect by Schneider Electric is right up there on the corner of my work desk with my family!
There is no word yet invented that describes the peace-of-mind my APC Back-UPS Connect brings on a daily basis. I call "connection" like living with a rainbow over my head at all times. Seriously.
I consider being disconnected a very real danger/hazard because as a Caregiver to my elderly Mom, I need constant contact with her, including email; yes, my almost 90-year old Mom emails. There is no age limit to a Digital Girl Living in a Digital World.
I am also the #1 contact person for each of my 9 school-aged grandchildren and 2 grandbabies – from 3 schools around the state of Rhode Island and the offices of their pediatricians. Each school/office has my cell phone, email and text capability. If there is an emergency, or even a missing backpack or lunch box, this Grandma is the go-to gal.
In the case of a power-outage, it is absolutely necessary to keep my modem, router and mobile devices connected. It's not like this doesn't happen, because here in the Northeast, we're hit frequently with major storms – wind, rain, hurricanes, snow, blizzards.  Pick your season, we're going to have "weather."
BUT there was a time when connection was impossible during a power outage.
During a severe blizzard during the winter of 2012, we lost electricity, internet and cable for 2 full days. My husband and I charged our phones in our cars until we became concerned with gas reserves. Thank goodness my Mom had come to stay with us, but our 4 adult children had a very difficult time reaching us, and vice versa. Had we access to a back-up system for our laptops and phones as we do now, great stress and anxiety would have been avoided.
(Oh, and this is why Christmas gifts this year included an APC Network Battery Backup for each family of our 4 children AND my Mom.)
We all have stories of disconnects – some recent, some not so.
I'm going to step back in time here for a moment or two; first, back to when I was a child living in New Hampshire… 1962 or so. I was just about 10 years old. My family had lived in California for a few years until my Dad was transferred to the Portsmouth Naval Base, NH. We hadn't lived there very long when a severe blizzard hit. At first, I was elated with SNOW! Everything I had ever dreamed about. My Dad was on-duty at the base and I was home with my Mom and two brothers, about 20 miles from the base. I remember watching the snow cover our driveway, then our front steps, and soon piling up in front of our doorways. I still remember my Mom gearing up in warm clothing and heading out to shovel. I watched from our front window as my Mom became a veritable snow-woman. I remember the terror I felt that she would not be able to get back inside our home. I remember the phone lines being down and unable to call my Dad, or hear from my Dad. And I remember the power going out. The candles. The dark. The cold. Feeling helpless. By the next afternoon, the sun was gleaming, my Dad had made it home and our new Christmas sleds were hauled out of our garage. I was in winter wonderland. But I have never forgotten the fear of being disconnected.
Another disconnect occurred when I was a very grown-up woman, pregnant with my daughter Audrey, during the Great Northeast Blizzard of 1978. My husband and I had barely arrived home from our teaching jobs when the forecast was updated, and a historic snowfall began to become a reality. My Mom, who lived with us at the time, worked a good 40 minutes from home. Inches and inches of snow were accumulating outside as we lost power. Our little battery operated transistor radio was informing the public of the pile-up on Rt. 95 that basically connected the entire state. Where was my Mom? No cell phones. No possibility that she could stop to make a phone booth call. Hours passed. My heart raced. I was in our cellar with Barry, storing as much food in our freezer as possible, when I looked up toward a cellar window to see a pair of legs, in high heels, very high stepping toward our back door. It was my Mom. She had deserted her car, as had hundreds of others, on a highway exit, looking for shelter anywhere. A wonderful older man, a good samaritan in a large truck, had come along to pick up walkers in the snow and drove these people to their homes. My Mom was one of the fortunate ones. We would spend the next 3 days at home, snowed-in with no power, but safe. But those long hours of disconnect? I will never forget.
Of course, there have been other power disconnects throughout the years of my life, but the wonderful thing about technology is that power outages, loss of connectivity, challenges to stay connected both personally and professionally are a thing of the past – thanks to APC Back-UPS Connect. And with the added capability to recharge mobile phones/tablets, there's always access to entertainment with all the games (especially playing, competing, loving games with my grandkids), music and awesome apps available… as well as plugging in your crock pot of hearty goodness, taking photos of all the stuff going on outside before, during and after the no power event,  and maybe even FaceTime-ing with relatives and friends sitting on a beach somewhere!
Also, as a co-founder and owner of Mom Generations with my daughters Audrey and Jane and a Digital Girl myself, my professional life requires that I'm connected at all times for my writing, my deadlines, my communication. There really is no such excuse as #NoWIFI or my dog ate my post!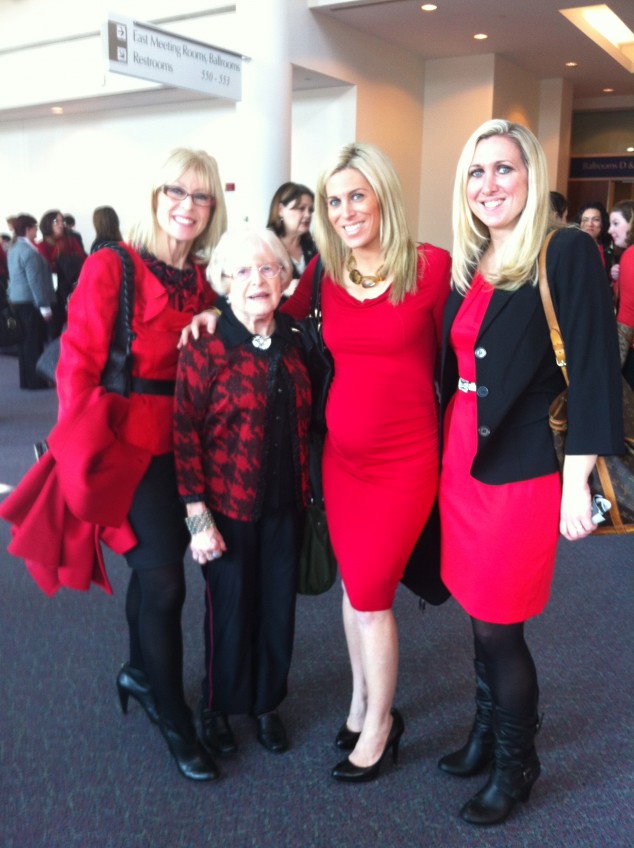 Wow. I never imagined such a wonderful technological world when I was that little kid in New Hampshire.
Eliminating disconnect #NoWIFI for me, as a Mom, Grandma, Caregiver and Digital Girl? Yes, like a rainbow over my head!
The APC Back-­UPS Connect will help you stay connected to the Internet during power outages by backing up networking equipment and charging mobile devices with the Back-UPS Connect. The incredible ultra efficient design maximizes run-time for low-power devices, even outperforming larger UPSes on equivalent low-power loads. You will get up to 3-5 hours of backup power which will help maintain your network connection during power outages and emergencies. It gives a fast recharge of the internal battery that will ensure you're ready for the next outage.
Other features to this Network Battery Backup with USB Charging Ports include:
Surge protection keeps your devices safe from spikes and surges
USB ports make it possible for you to recharge mobile phones, tablets (and even keep your kids/grandkids entertained)
Internal Battery will quickly recharge so you can be ready in the event of another loss of power
The warranty covers you for three years and offers a $75,000 lifetime equipment protections policy
Disclosure: I have happily partnered with with Schneider Electric to share this wonderful product, and all opinions are my own.