I'm all about Backyard Grill Recipes for the Summer. We love to grill every single night. We're all about mixing it up and really making dinner as easy as can be for us. I love being able to enjoy a beautiful evening outside and really breath in the grill master (my husband) working his magic! Backyard Grill Recipes are fun to create and do if you're into grilling! Excited to share them with you today!
Backyard Grill Recipes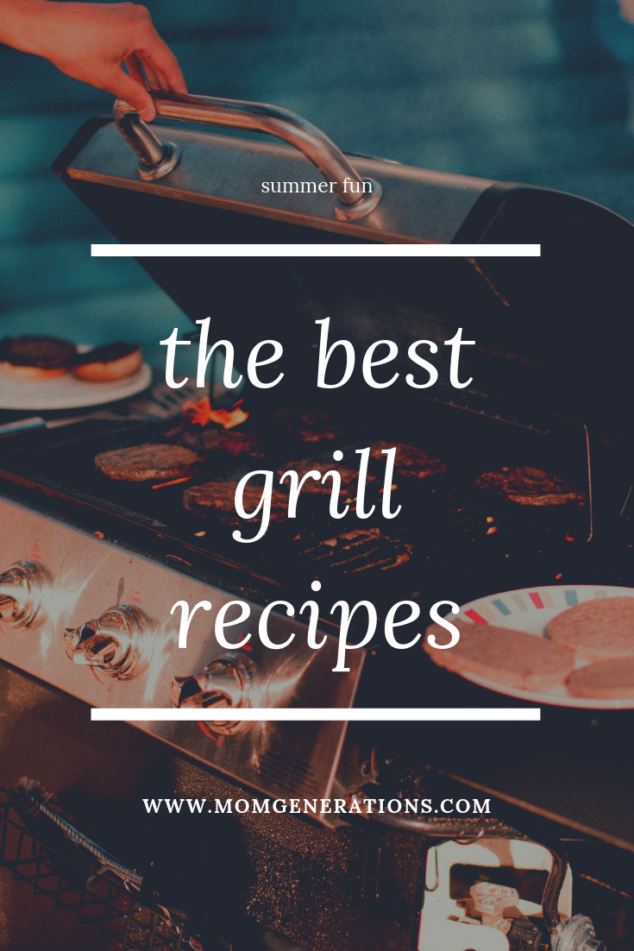 Grilling is something we start doing in our family the SECOND the weather starts to get nice. To be honest, that usually means the second you can go outside without snow on the ground. We love grilling that much! As you know, my husband is co-founder of The Backyard Food Company. He and his business partner make the most amazing products and are always coming up with awesome ways to use them in the kitchen!
Right now with Backyard Grilling in full swing, The Backyard Food Company has some delish Backyard Grill Recipes to use their products. I had the opportunity to guest co-host The Rhode Show on Friday and my HUSBAND and his business partner were guests, along with The Backyard Food Company!! They were the cooking segment throughout the show on Friday and it was so much fun being with them and interviewing them!
Here was their full segment – we do 3 shorter segments, but they were all tied together for this video to help you see the progression throughout the show! I was so proud of my husband rocking it! He did so good!
Backyard Grill Recipes Segment
Amazing, right? They KILLED IT!!
And for the record… last night we had the bacon, blue cheese and tomato jam burger!! OUTSTANDING (and I'm not just saying that!).
Check out their products here.
Here's more about the Backyard Food Company, too!
Matt McClelland and Louby Sukkar turned their focus to the surplus they were starting to see in their gardens.  Their freezers were full and they began reaching out to their family and friends for old family recipes for canning and preserving.  They were amazed at how good many of the recipes were and for the first time in their lives realized just how much food has changed over the last few generations.  What started off as a way to preserve their extra cucumbers, peppers and tomatoes turned into a passion.  Even better, PEOPLE LOVED WHAT THEY WERE MAKING!  
The next summer they expanded their gardens and bought extra tomatoes from a local farm so they could preserve even more and have plenty leftover to pass around to friends and family to get their opinions.  Their first large batch was done in Louby's backyard following USDA safe canning guidelines.  Curious neighbors followed their noses, stopping by to ask, "What is that wonderful smell?"  As they passed out samples, the response confirmed their belief that they had something worth marketing.  THE BACKYARD FOOD COMPANY WAS BORN!  
We also grill year round, so make sure you take these tips and run with them! Enjoy the grilling season whenever you want it to be!
Check out my Summer Recipes:
Check out more segments on The Rhode Show with the guys!