It's Wednesday!
Hump Day!
Also the LAST DAY OF SCHOOL for my sons!
I'm not exactly looking forward to the crazy summer we have ahead of us, but I am looking forward to NO MORE RUSHING in the mornings for awhile! We all needed this summer break! And – of course – all the homework!
Fashion for me today was low-key and easy. I didn't have time to re-do my hair from last night, so I literally just tossed it up and popped a hairband in to keep it completely off my face. I haven't worn my jean shorts that I scored at (don't tell anyone) Forever 21 a few years ago. I always feel awkward going into Forever 21 because I am – YES – over 21! I know the clothing is meant for younger kids, but I'm telling you – sometimes you can score some seriously amazing tees and tanks and blazers and shorts. Since I'm 5 feet tall, short shorts on me look like regular shorts, so that's one of the bonuses about being short. For my top, I just tossed on a Lands' End button down that I love. I've never been a white button-down kind of girl, I've always gone for the blue button down.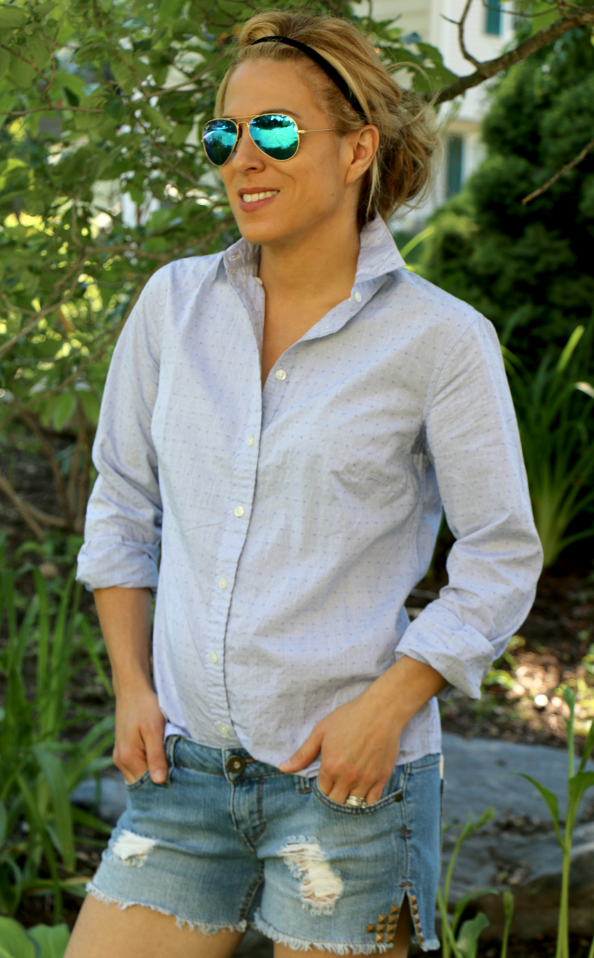 But for me… fashion today needed to be easy and versatile. I needed to be able to chase my daughter, swing on a swing and follow her on the trampoline. This is my last day with my girl before the boys are on summer vacation and it's kind of bittersweet. She's grown so much over the last year and I know she's going to love having her boys home, but I'm also going to miss our little routine for a bit. It was a special morning to be with JUST her and have my master photographer capture the photos!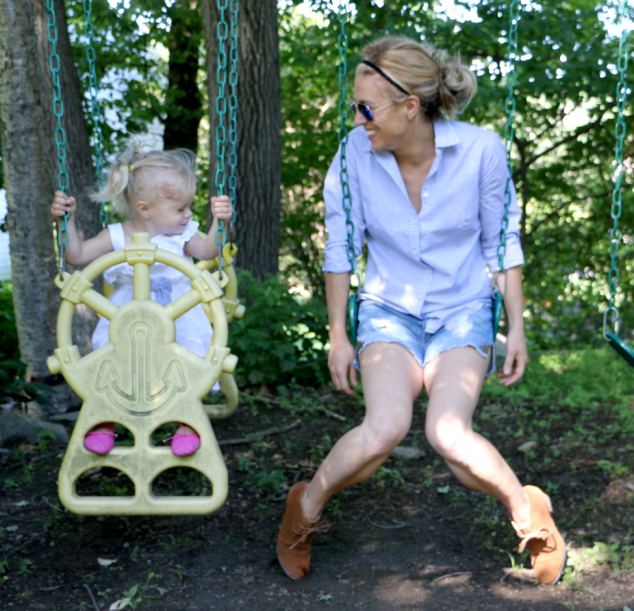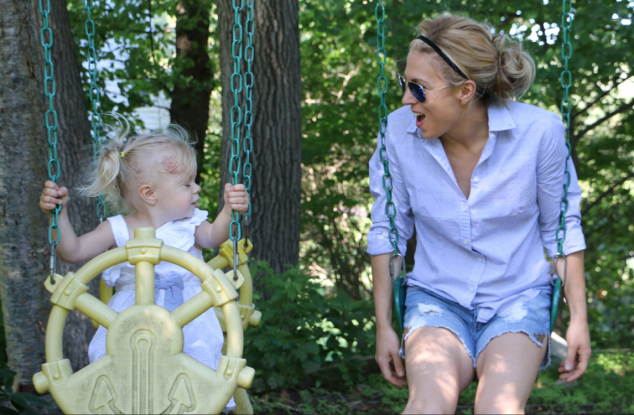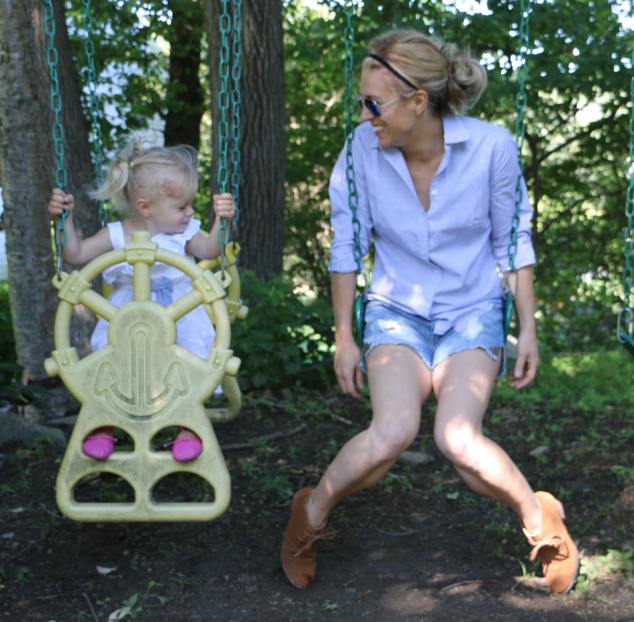 Outfit Breakdown:
Shorts – Forever 21
Blouse – Lands' End
Shoes – J.Jill
Sunglasses – RayBan
Sweet summer days!
Love these kind!
What are you wearing today!!??
Share and LINK UP!!