Strawberry season is in full force here in New England. The fields are ready for picking. I grabbed these gorgeous strawberries at the farm the other day and knew I needed to whip up something yummy. However, in the heat of summer, I don't want to bake. This Strawberry Cream Pie No Bake is perfect for summer (or honestly anytime you want, but please note that the strawberries are best in the summer)! Honestly, you can top it with anything you want. You'll find yourself with your head in the refrigerator at 2AM, fork in hand for the Strawberry Cream Pie No Bake, it's that delicious!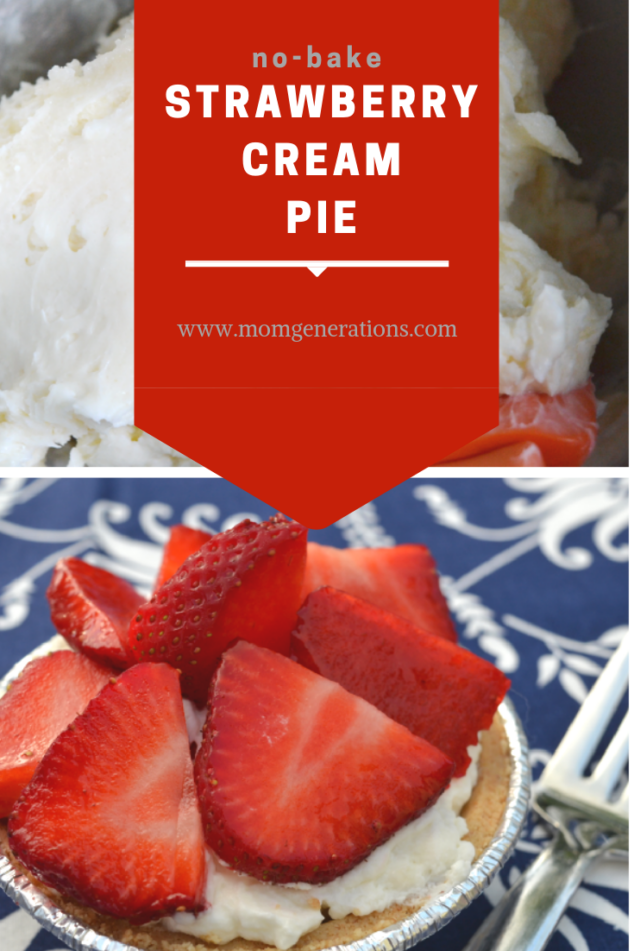 Strawberry Cream Pie
Are you ready for the yummiest, fruitiest dessert of all time? I'm obsessed with strawberries – so this just is making my life a homerun right now! I love love love anything that has that berry taste!!
Strawberry Cream Pie – Ingredients
Store-bought graham cracker crust
1 cup of heavy cream (whipped)
1 8 oz bar of cream cheese
½ cup of sugar
1 tsp vanilla extract
1 pint of strawberries
Process of Strawberry Cream Pie
I love including the steps because I think it makes it really easy to understand and digest. You need to really work your way through and see how you're doing it! I love making sure I'm doing things correctly!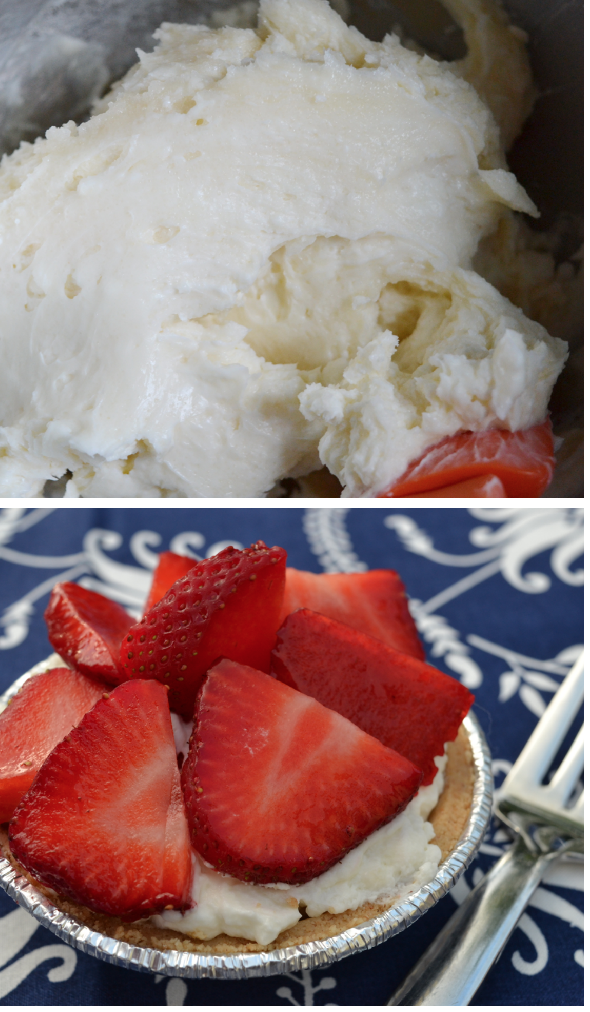 Step by Step Strawberry Cream Pie
I start first by whipping up 1 cup of heavy cream and setting it aside. You're going to fold it into the cream cheese mixture.
Blend the cream cheese, sugar, and vanilla.
After that is blended, fold in the whipped cream. Fill your crust. You can make your own crust or use store-bought crust. This time I used those little mini crusts. They're fun for a party! My kids love them.
Top the pie with sliced strawberries and chill for an hour in the refrigerator. It's ready! I'm telling you – it's super easy to do and you will really love it!!! I love anything that is Strawberry Cream Pie – NO BAKE!!
*Sheri McShane is a contributor for MomGenerations.com! Sheri has the blog: When the Kids Go to Bed.
ABOUT SHERI MCSHANE: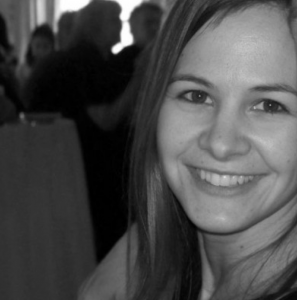 Hello All. My name is Sheri. I am a working mother of 3 pretty darn fabulous little boys. I'm trying very hard to handle the stresses of working, being a mother, being a wife, keeping house, and finding the time to just laugh and enjoy life. A few things you should know about me: I'm an iced-coffee addict, I love to organize, and I love my wine. I am also a master at fort-building and being the belly-eating monster. Fitness and healthy eating habits are important to me so you may hear a little about that too. Here you will read about my daily musings and of course my venting, wine glass in hand. Hope you find something you can relate to. Cheers. If you're a crafty kind of person, come visit me over at The Crafty Collaborative. Here you will find a group of us ladies reviewing and test driving all the fabulous recipes and DIYs we find on Pinterest. We'll let you know if they're worth diving into.