I'm all about sharing Things to Do in Rhode Island. Living in Rhode Island is heaven for me. I grew up here. I went to college here. I got married here. And I'm raising my family here. I left Rhode Island for 8 years and moved to NYC… I moved right back home after those 8 years! I couldn't be away. I love the beaches and the water and the small New England town feel. This is home to me.
Things to Do in Rhode Island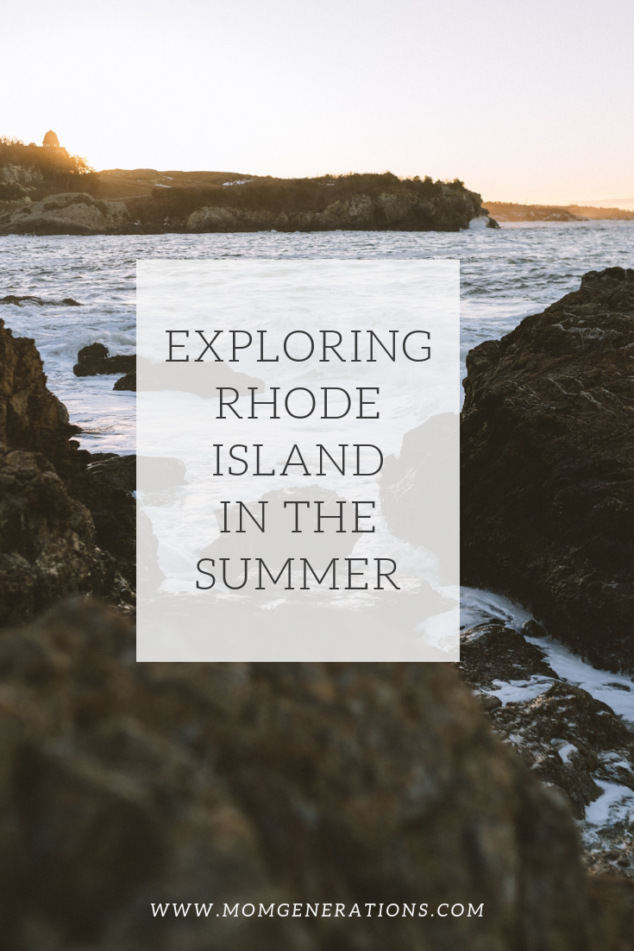 Being a true Rhode Islander, as one would probably expect, I don't get to explore Rhode Island as much as I would like to with my family. Our days are busy – there's 5 kids to get to school, swimming, baseball, camp, etc! There's never a moment to take some time to explore the beauty around us. It's always just taken for granted.
Well, this summer I'm putting a STOP to that. There are more Things to Do in Rhode Island than you think!
My in-laws came to visit last week and we took 2 days to explore some beautiful "hot spots" in Rhode Island. Since the weather was beautiful, we were able to be outside in the hot summer sun, so we decided to take them to Jamestown. If you've ever been to Jamestown, RI – you know it's a slice of heaven.
There's a gorgeous beachfront, but my family LOVES to climb on the rocks and watch the water. We spent a good 3 hours exploring the beauty of Jamestown with my in-laws. It was absolutely beautiful! We threw rocks in the water. We walked all along the paths around the lighthouse. We caught little crabs. We walked throughout the rock formations. It was a PERFECT summer activity to do with everyone.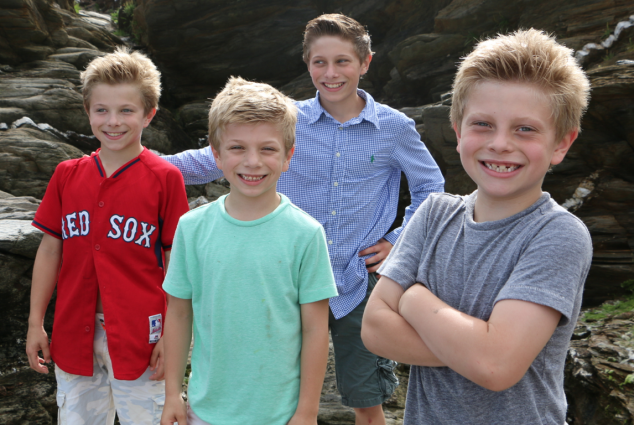 There were smiles on everyone's faces… and I just couldn't help but think, "Why don't we do this more often!?" I'm all about sharing Things to Do in Rhode Island, we don't do it enough with just out family.

Being out in the hot summer sun for hours with my family, it was VERY important to make sure we were lathered up with the sunscreen. I know how important it is to make sun protection a priority. It's something that I always make sure I'm on top of, especially with the sun as hot as it has been! Sunscreen does more than protect against sunburns, it protects against long – term effects that are not always visible, like skin damage and skin cancer.
Since we're pretty much outside every single day in the summer, I personally want to make sure I do what I can to protect everyone's skin. Before heading out with your family, consider how long you will be outside and how many times everyone will need to reapply and remember to bring sunscreen for ALL outdoor activities: hikes, bike rides, swimming or even just a meal out in the backyard.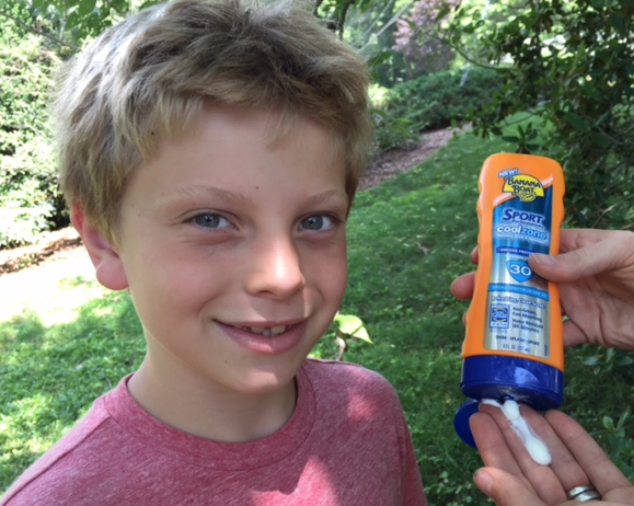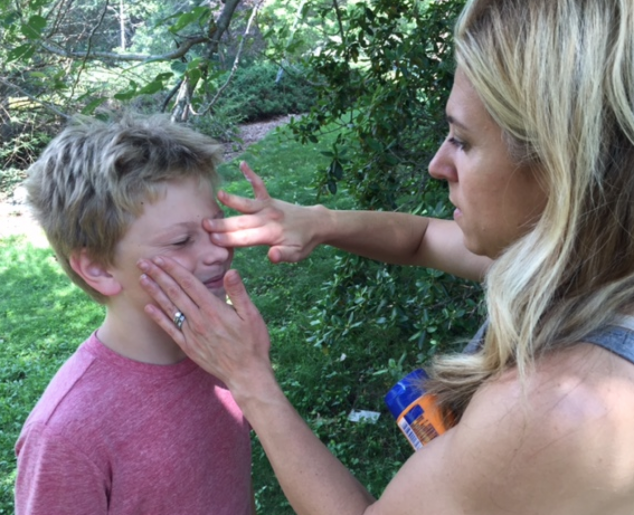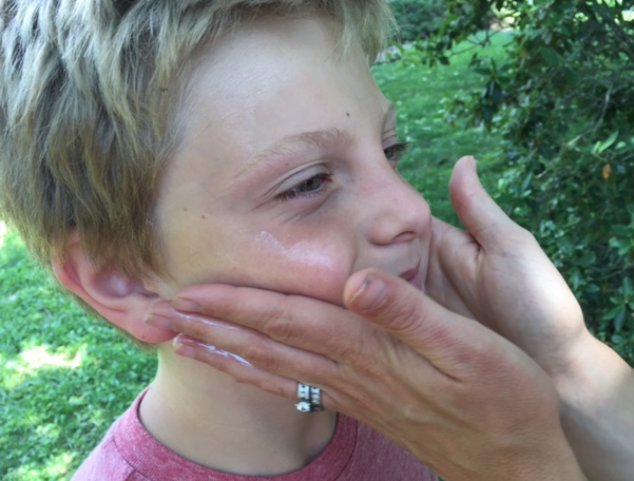 I really have been happy with Banana Boat® for my family. As we're off exploring Things to Do in Rhode Island, it's essential to be protected, too. As a matter of fact, it was the brand I took when we went to Mexico in April! Banana Boat® has products that offer multi-skin benefits, like water-resistance, ease of application and comfort. For example, if you're going to be in the hot summer sun for extended periods of time, check out their new SunComfort™ Clear UltraMist® Sunscreen.
It has Broad Spectrum UVA/UVB protection and water resistance, and also allows sand to easily brush off! For me, I'm a go-to with their SPORT options because that's all we seem to be doing in the summer – sporty activities! It's important to note that Banana Boat® sun care products have been tested in seven conditions – sun, pool water, ocean water, wind, sweat, sand and extreme heat – to provide safe and effective broad spectrum UVA and UVB protection for the entire family.
I'm telling you, it's EXTREMELY important to make sure you're lathered up in the summer. You want to keep your family's skin beautifully and safely protected.
And – if we're going to be checking out more Rhode Island locations this summer… even without bathing suits on, I need to make sure we're all covered from head to toe with some Banana Boat®, too!
Happy Summer!
Where do you want to explore near YOU this summer? Share with me what you'd like to do when you're heading to Rhode Island! I'm off to make a huge list of Things to Do in Rhode Island!
Smashburger comes to Rhode Island
Educational Fun in Rhode Island this Summer
Rhode Island Must Do at Roger Williams Zoo
Fleming's Steakhouse in Rhode Island
Check out my YouTube Channel where I share a ton of fun content on Rhode Island, too!
This is a sponsored conversation written by me on behalf of Banana Boat® . The opinions and text are all mine.