There's are 2 things I've truly become obsessed with this summer — ROMPERS AND JUMPSUITS.
I stayed away from rompers and jumpsuits for so long because I thought I was too short to pull them off and actually feel comfortable and stylish in them. I'm SO glad I changed my fashion-outlook on them!
I got this GORGEOUS Mosaic Romper from CAbi and have fallen in love with it. It's truly a perfect summer staple!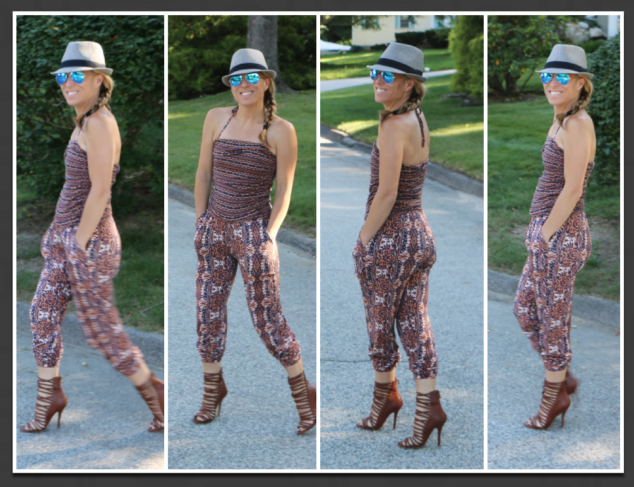 My stomach region is always the region I try to disguise in clothing… having 5 kids hasn't been "kind" to my stomach. So for me, I LOVE the gathered bodice of this piece because it really is ultra-flattering, while the elastic waist and flowy bottom make it carefree and casual.
And the contrasting prints?
I adore.
Not to mention, my cell phone is in the pocket. You know I never travel far without it! I love the built-in pockets. Perfect for phones and (for me) binkies for Victoria!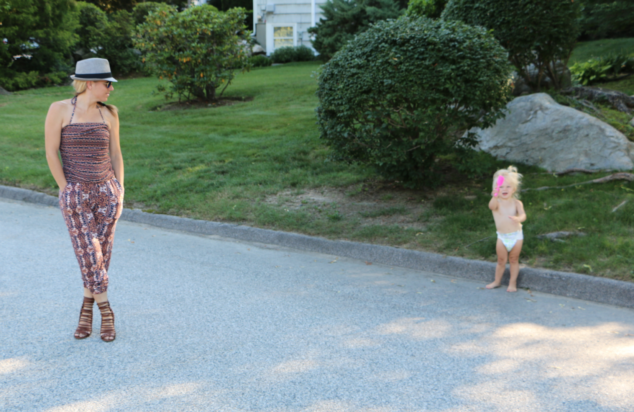 To finish the look, I added my fave straw fedora and my ultra-fave strappy heels! Perfect for a day out with the girls or a night out with my husband!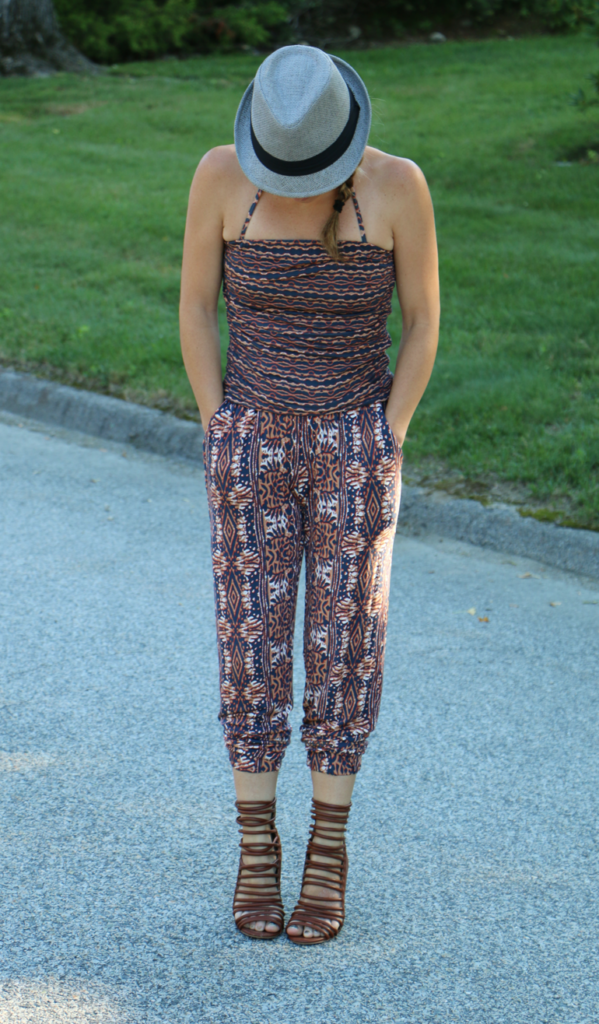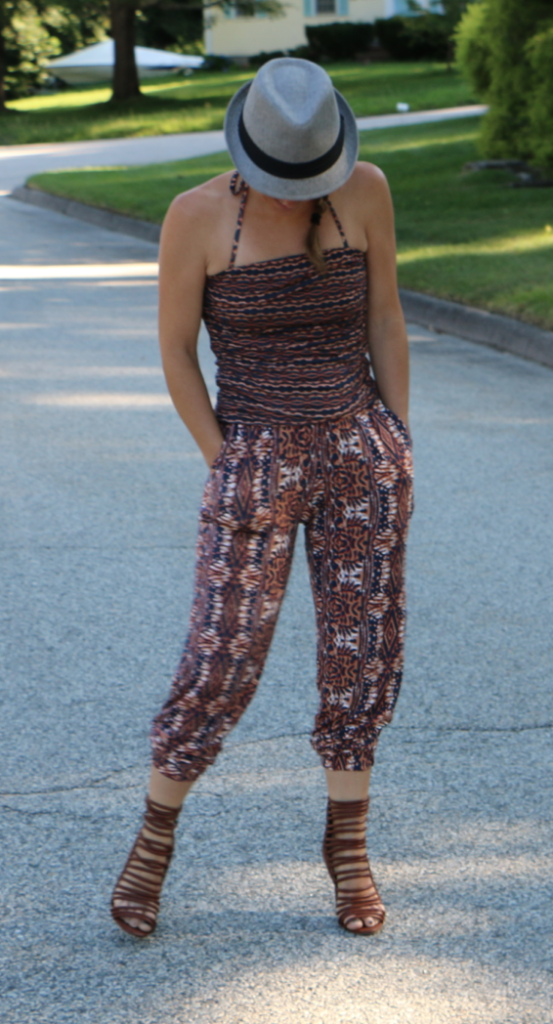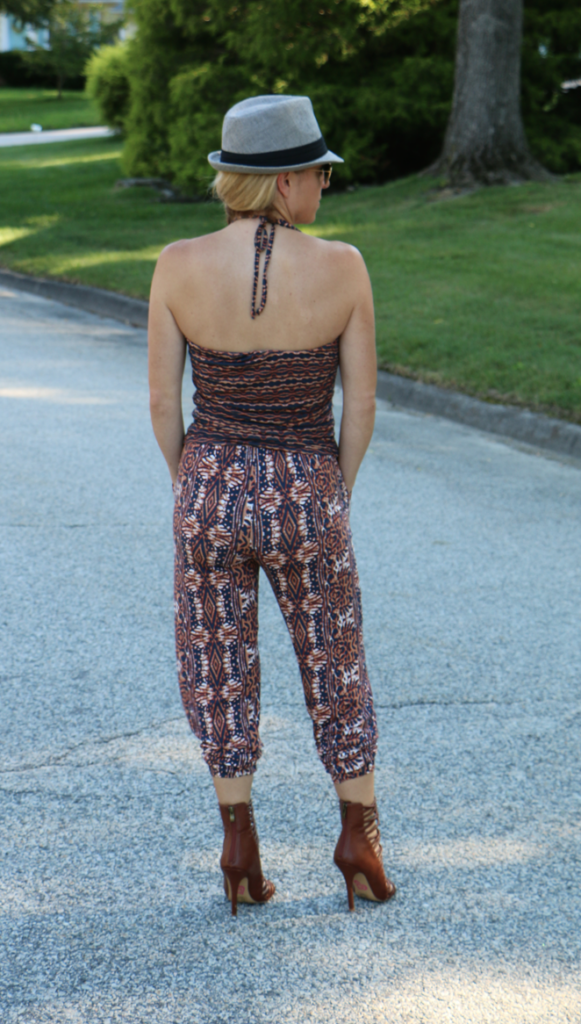 Fabulous look!
I'm beyond excited to share that I will be heading to Orlando, FL with CAbi for their Annual SCOOP Conference as their digital correspondent. So be looking for all my updates!!