Baked Zucchini Chips are like dessert to me! I've always been obsessed with them.  I mean. ALWAYS!! When my friend Sheri McShane who is a contributor for MomGenerations.com said that she had a recipe, I knew I needed to jump at it and have her share it over here, too! Sheri has the blog: When the Kids Go to Bed. Are you ready from the best Baked Zucchini Chips you've ever had in your life?

Baked Zucchini Chips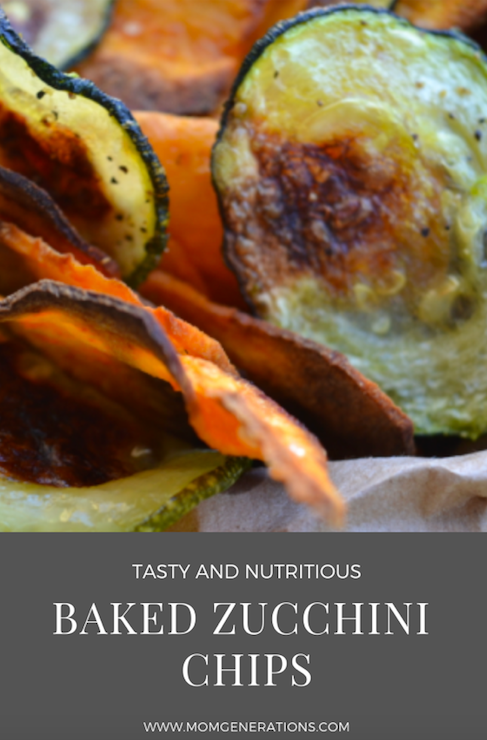 I don't know about you all, but I always have a ton of zucchini growing in my garden this time of year. I'm giving it away like crazy because I'm the only one in my house who will eat it. However, I decided to try making some zucchini chips in hope of enticing my crew into eating some zucchini. They devoured them! Now if I can get my husband to consume zucchini, it's a huge triumph. Huge! You just need a mandoline and some parchment paper and they'll come out perfect! I made both zucchini and sweet potato chips. Delish.
Ingredients for Baked Zucchini Chips:

Zucchini
Olive oil
Salt & Pepper
How to Make Baked Zucchini Chips
Pre-heat oven to 350 degrees
Slice zucchini with the thin slice option on your mandolin. Lay them out on paper towels and sprinkle with a little salt so they dry out a bit.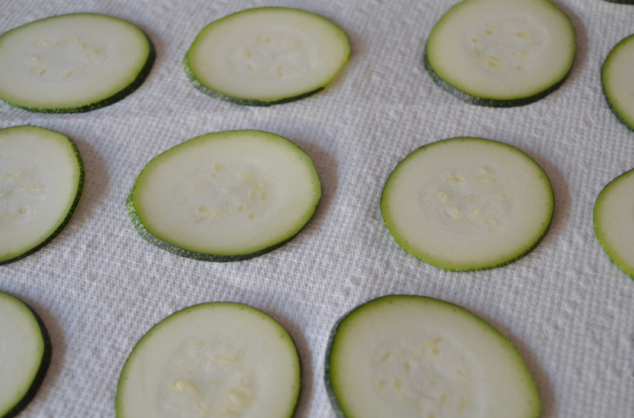 Layer a baking sheet with parchment paper and spray it with some cooking spray.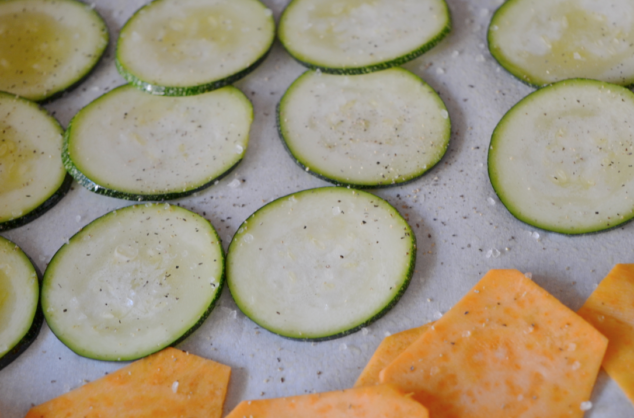 Put zucchini in a bowl and drizzle with olive oil so that each one is light coated, then place them on your baking sheet.
Sprinkle with salt and pepper, you can even add a little extra flavor with some garlic powder or cayenne pepper.
Bake for 50 minutes.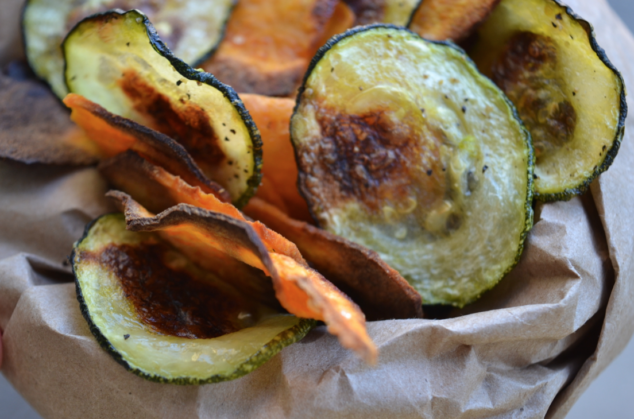 A delicious, guilt-free chip! Something you can feel good about feeding to your family. These Baked Zucchini Chips will honestly be added into your kitchen routine – they are SO GOOD AND SO AMAZING!!!!!!
ABOUT SHERI MCSHANE: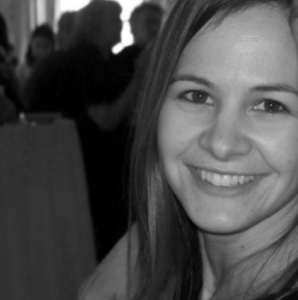 I mean – is this not the easiest recipe known to man??? I'm obsessed with it and love that Sheri shared it with me for the blog!! You can see all of Sheri's recipes at her blog or catch her contributing here, too!
Hello All. My name is Sheri. I am a working mother of 3 pretty darn fabulous little boys. I'm trying very hard to handle the stresses of working, being a mother, being a wife, keeping house, and finding the time to just laugh and enjoy life. A few things you should know about me: I'm an iced-coffee addict, I love to organize, and I love my wine. I am also a master at fort-building and being the belly-eating monster. Fitness and healthy eating habits are important to me so you may hear a little about that too. Here you will read about my daily musings and of course my venting, wine glass in hand. Hope you find something you can relate to. Cheers. If you're a crafty kind of person, come visit me over at The Crafty Collaborative. Here you will find a group of us ladies reviewing and test driving all the fabulous recipes and DIYs we find on Pinterest. We'll let you know if they're worth diving into.