While visiting Anaheim for the D23 Expo, I was beyond excited to also be able to celebrate 60 years of Disney magic at Disneyland! That's right it was the Disneyland Diamond Celebration! Talk about a magical Disney wish come true here!
Disneyland Diamond Celebration!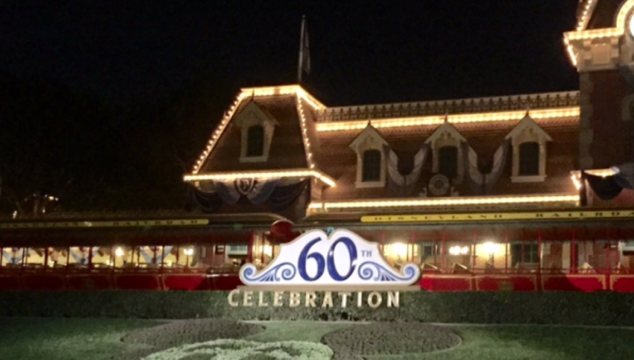 Oh, yes… Disneyland has their incredible Disneyland Diamond Celebration going on right now and it was fabulous to be part of this historic and magical experience!
Ever since Disneyland Park opened on July 17, 1955, the Disneyland Resort has been an unforgettable destination for families to return to, again and again—a source of joy for the entire world and a place where innovation has continued to inspire an exciting future.
Everything at Disneyland had a touch of Diamond Celebration magic! My favorite was seeing the gorgeous and iconic Sleeping Beauty Castle all lit up with a gigantic 60 displayed in front! It honestly gave me goosebumps!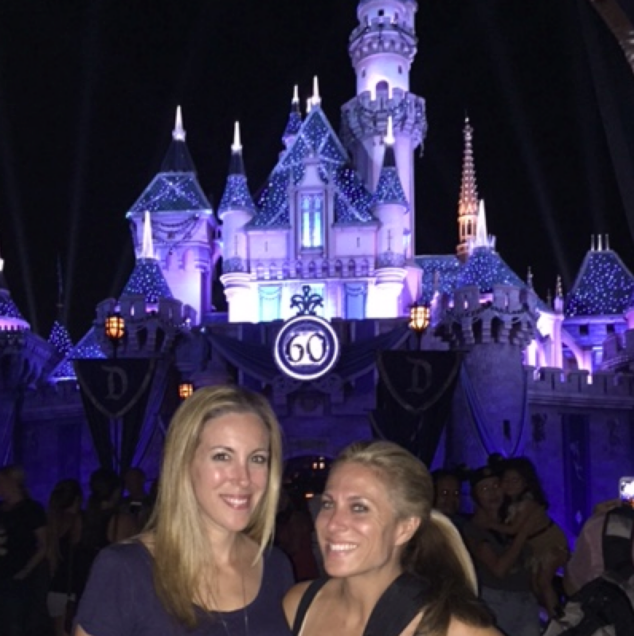 Disneyland Diamond Celebration!
I know I'm an east coast girl and Disney World is much quicker and easier for me and my family to get to, but (OMG!!) Disneyland is absolutely INCREDIBLE! I was able to travel and experience Disneyland for the first time with my whole family when Victoria was 4 months old for work. I had a wonderful time seeing my sons (and husband) run from ride to ride and be dazzled and awed by everything, but I wasn't able to ride much because Victoria was so little.
This time at Disneyland… I got to experience magical fun, too!! It was even more fun being there with a group of work friends and all of us acting like giddy kids running from ride to ride!!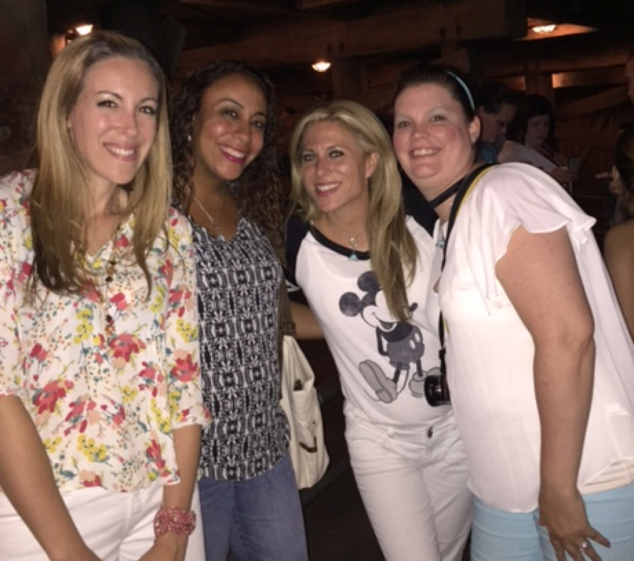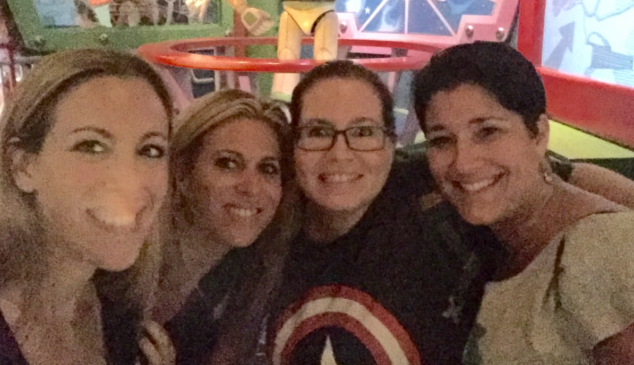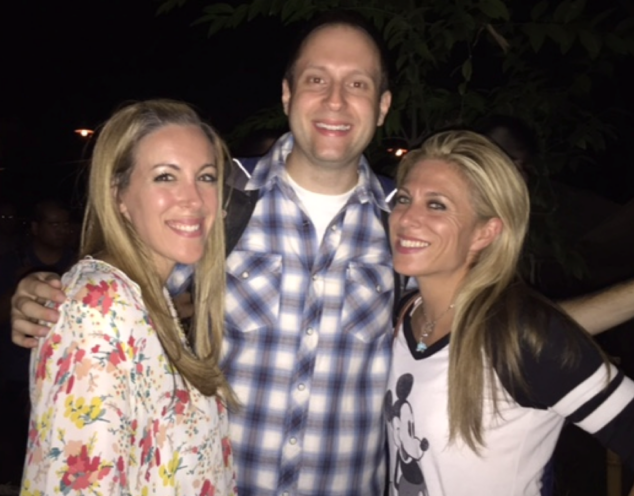 For me personally, my favorite ride was the Indiana Jones Adventure. We don't have this at Disney World, so I couldn't wait to ride it! The line was 45 minutes long, but that didn't even dissuade me! I had heard the most amazing things about it and I really wanted to ride it for myself!
Here we were about to head off!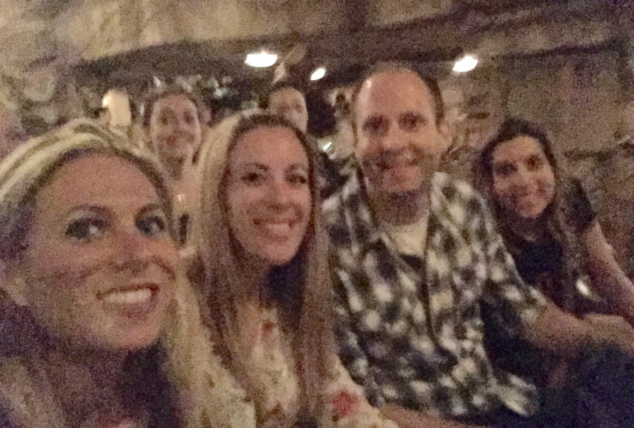 Disneyland Diamond Celebration!
No joke, this was the coolest ride ever!! It was a fast-paced thrill ride aboard a rugged troop transport that ventures deep inside a cursed temple… and it really was awesome! After the ride ended, we ALL wanted to go again, but the ride was closed for the night! Honestly – another 45 minute wait wouldn't have mattered, that's how good it was!!
Everything about Disneyland and the Diamond Celebration was wonderful! With the Celebration in full-swing, Disneyland offered additional exciting entertainment and sparkling surprises that includes 3 new nighttime spectaculars:
1. Disneyland Forever
2. Paint the Night
3. World of Color – Celebrate!
The Disneyland Forever was my favorite. The pyrotechnics and visual effects were absolutely beautiful. It was just a gorgeous display for everyone to see!! Not to mention the Fireworks Display! Always an iconic part of a Disney nighttime trip!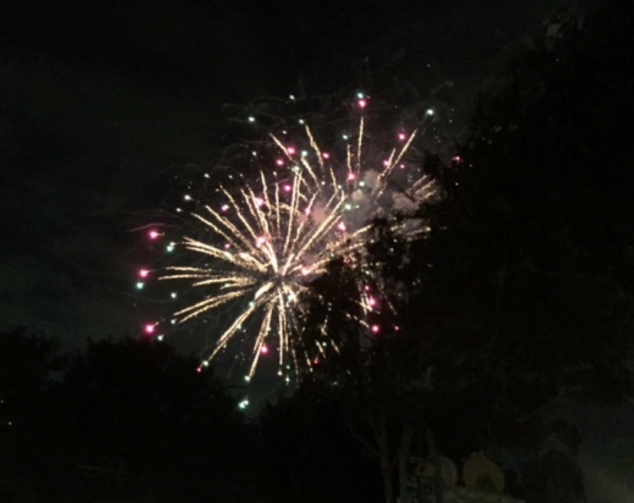 And how does one possibly top off the night after a Disneyland Diamond Celebration!?
Easy.
You get your very first Dole Whip!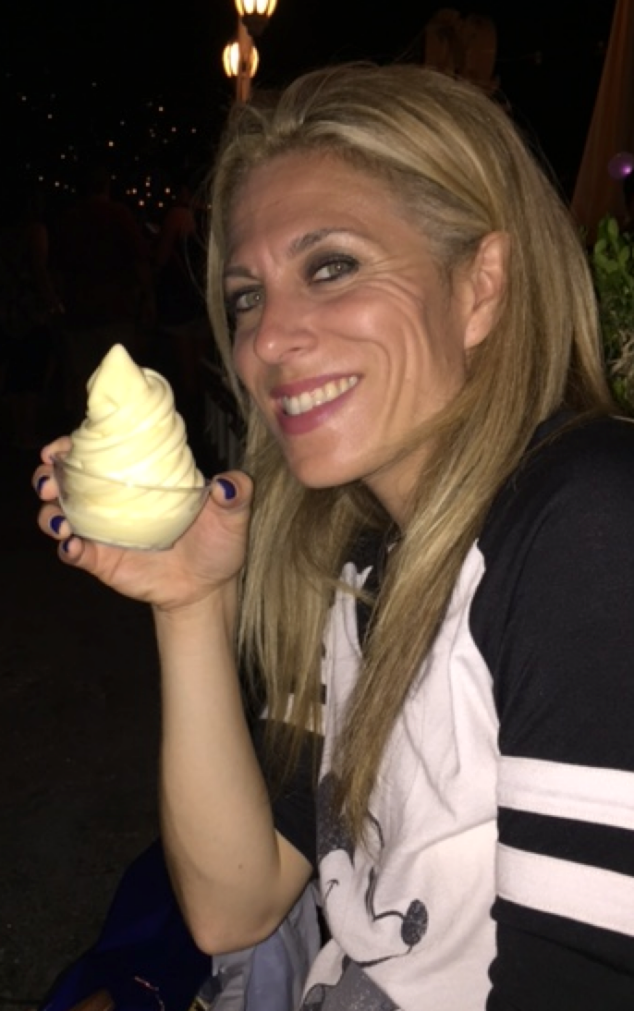 I think I left one tiny drip on the bottom of the bowl because my spoon just couldn't get to it! The Dole Whip was pure dessert-heaven for my mouth! I finally can check this box off my Disney list, too! Nobody could believe that I've never had a Dole Whip before! Now if I can just figure out how to make these treats at home!
The Disneyland Diamond Celebration was magnificent! I'm just happy that I got to be part of it while visiting California for the D23 Expo!
Till next time Disneyland! 🙂
We love Disneyland! Check out the first time I got to experience something GIRLY with my GIRL!
Disclosure: This event was part of an all expenses paid press trip to Anaheim for the #D23Expo, all opinions are 100% my own on this blog post.