One of my favorite sessions while attending the D23 Expo last week was the Disney in Concert: A Silly Symphony Celebration. As luck would have it, I was able to enjoy the Silly Symphony from the VERY front row! I mean… I could have touched the musicians, that's how close I was to everyone.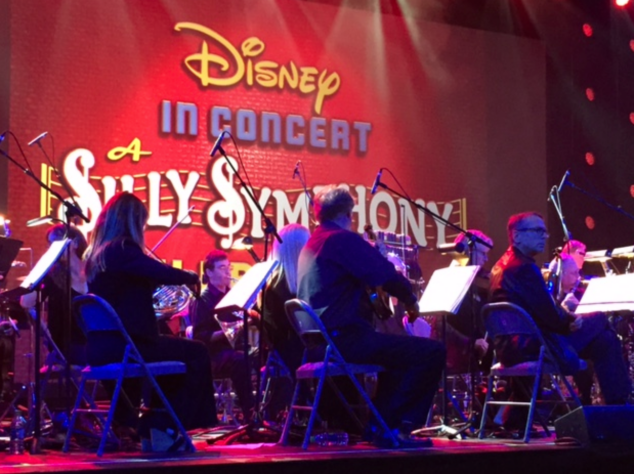 My grandmother used to LOVE watching the Silly Symphony short cartoons with me when I was a little girl. It was our thing that we did together. It was pretty incredible being there and being able to listen up close and personal. Honestly… it was a bit emotional for me. It really brought me back to my childhood and those precious times with my Grandma.
Leonard Maltin hosted the Disney in Concert: A Silly Symphony Celebration and did a wonderful job sharing information about each short that we were about to view. Believe it or not, the Silly Symphony has a series of 75 animated short films that were accompanied by a 32-piece orchestra produced by Walt Disney Productions from 1929 to 1939. I had no idea that there were 75 of them, not to mention 32 musicians playing and creating heavenly music! It's amazing to think of all the time and work and love that went into each one because they are incredible to watch and listen to. What I loved about the session at the D23 Expo was that before each cartoon was viewed, and before the Silly Symphony performed… old footage of Walt Disney himself was played that introduced us to each short. It was like going back in time! I had forgotten how amazing Walt Disney was on camera!
My favorite to watch while there was Three Little Pigs…
Did you hear the music?
Did you hear the true precision?
Did you hear how the music becomes a character?
That's the beauty and the talent of the Silly Symphony. I kept sitting in the audience thinking about how incredible these musicians are and how they really bring the film to life. I was just captured by the beautiful and intense and fun and silly music they performed. It was simply dazzling to me.
It's funny, when I was a child I was always frightened of Walt Disney's The Old Mill. I don't know why, but it just always scared me. The Silly Symphony played it during our Disney Concert and I had a completely different appreciation for it. I fell in love with the music and the story and the animals. It wasn't scary to me anymore, it was just truly a beautiful story. Maybe I just needed to hear it "live" and feel and listen to the actual passion behind it.
The Silly Symphony Collection box set is available for pre-order!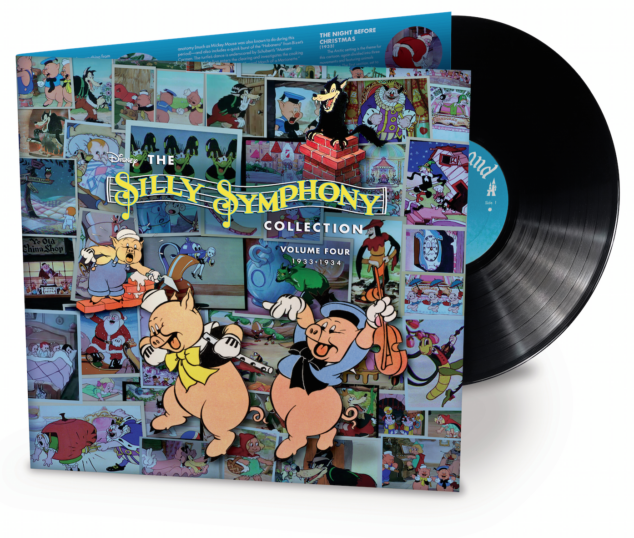 The Collection features the complete restored soundtracks from all 75 Silly Symphony shorts from 1929–1939. There is over eight hours of music on 16 vinyl LPs. You'll hear it all and enjoy it all from your very own home. The music just puts you at peace. It's so beautiful.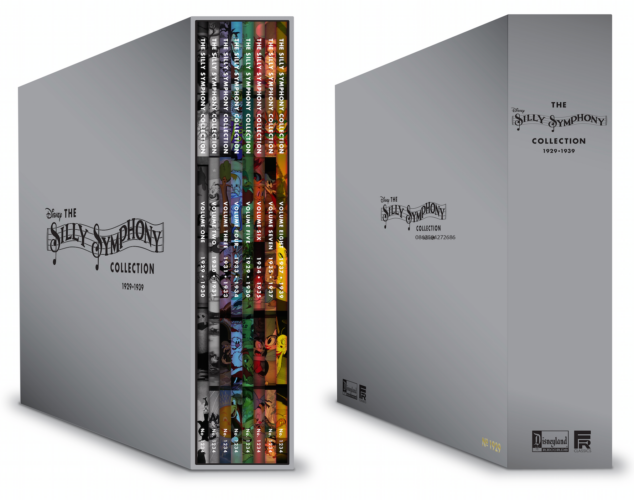 You can pre-order this set here.
Disclosure: For this press trip to D23 Expo, all travel was covered.