CINDERELLA.
It's my favorite Disney movie of all time.
Everything about it is magical to me… I have always loved the true happily-ever-after for Cinderella. It's funny, the story – even though I know it inside and out – never loses it's magic on me. I always have a tear sliding down my cheek at the end.
Watching the most recent release of CINDERELLA in the theaters this spring was just incredible to me.
I couldn't get over the costumes, the makeup, the settings, the characters come to life through new actors and actresses. For my children… this will be the CINDERELLA that they know as the original, especially my daughter. There's something pretty amazing about the power of Disney – they can take classics from my childhood and make them classics for the childhood of my children. It's a full circle moment.
There's just something very special about CINDERELLA and the magic and beauty and power and the magic it possesses. It's enchanting. It's happy. It's sad. It's magical. It's everything. You feel the emotions. You feel the passion. You feel the love.
It's a story that will be told over and over and over again… for generations and generations to come.
I'm beyond excited to share that TODAY Walt Disney Studios has released the CINDERELLA movie on Blu-ray combo pack, Digital HD and Disney Movies Anywhere and there's BONUS FEATURES!! I got an advanced copy and spent one afternoon watching it on replay with my daughter!!!!!!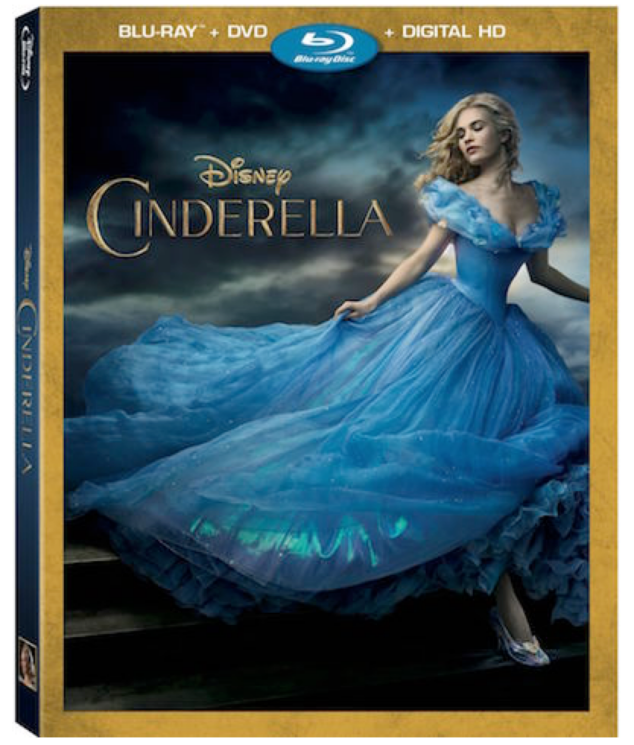 If you're a DISNEY FAN LIKE ME, you're going to go CRAZY with LOVE for this release!!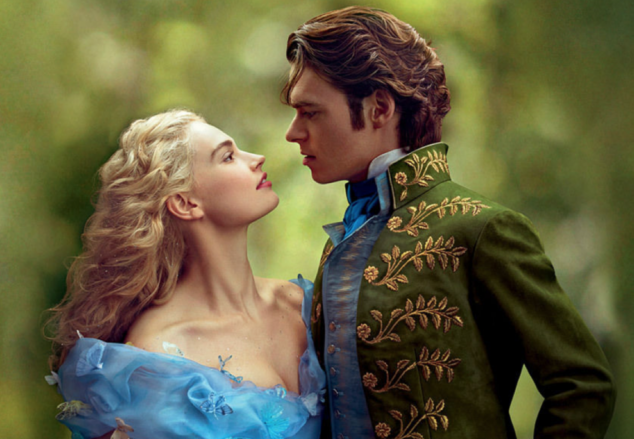 Are you ready for these BONUS FEATURES:
"Frozen Fever": I'm OVER THE MOON for this short to be included!! It's Anna's birthday, and Elsa and Kristoff are determined to give her the best celebration ever – but when Elsa catches a cold, her powers may put more than just the party at risk.
A Fairy Tale Comes to Life: Filmmakers and stars reflect on Cinderella's enduring power.
Staging The Ball: Experience the making of the lavish Palace Ball sequence.
Ella's Furry Friends: See how the animal stars honed their memorable performances.
Alternate Opening: Ella's Childhood: View added moments from Ella's childhood that do not appear in the movie.
Not to mention, there are ADDITIONAL CINDERELLA SCENES!!! There are over 12 minutes not seen in theaters!!
I AM BEYOND EXCITED FOR ALL OF THIS!!!!!
I just love that I can celebrate Disney's CINDERELLA, this amazing modern classic that shines with beauty, imagination… and magic! I thoroughly just love that at the end of the day, the lesson that everyone leaves with is that — magic can become reality!
Disclosure: I was sent the CINDERELLA Blu-ray/Digital for review. ALL opinions are 100% my own.