Match your mini from head to toe with these adorable Mommy and Me Shoes that can be dressed up or dressed down for any occasion!
You know I love fabulous Mommy and Me fashion styles. There's nothing more fun for me than dressing up with my girl. Victoria is my little fashionista and I have thoroughly enjoyed the whole mom-and-daughter fashion experience with her!
Since the foundation of every outfit is the shoes, I'm excited to show off our Nene Shoes! What I love most about Nene Shoes is that they have a beautiful goal in mind: strengthen the bond between moms and daughters through shoes they'll love. I mean, this is absolutely music to my ears!
Mommy and Me Shoes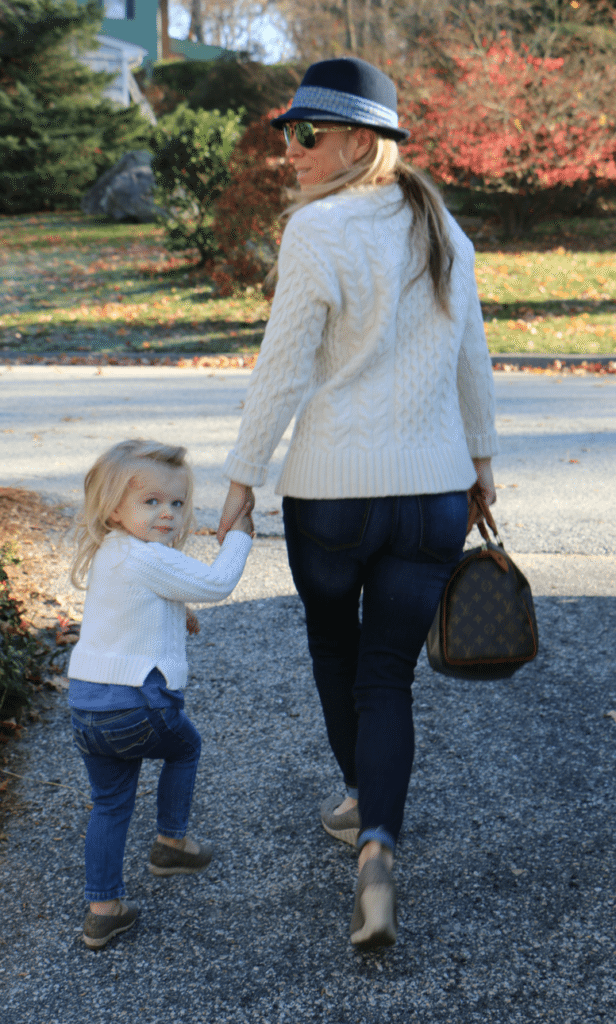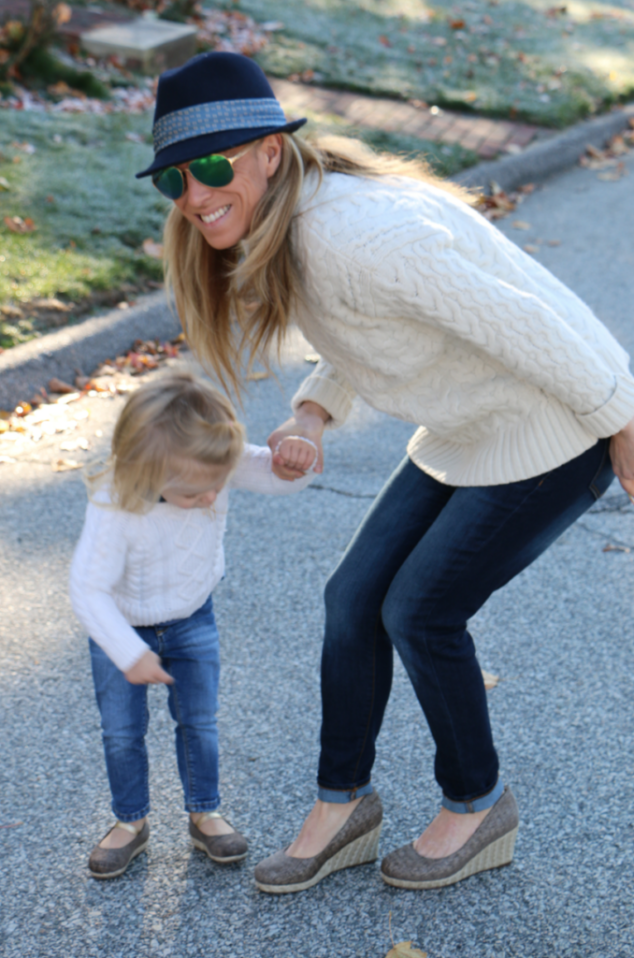 I've always loved that fashion can tell a story. If you're dressed up. If you're dressed down. If you're dressed in a relaxed fit. If you're working out. Regardless of what you're doing and where you're going… your clothes can reflect that. Today is a "chill" day with me and my girl. It's a chilly day in New England, so I thought it would be fun to pop no cozy sweaters, jeans and some fabulous shoes! We're heading out to buy "Daddy" some birthday gifts!
Related Article: Mommy and Me Clothes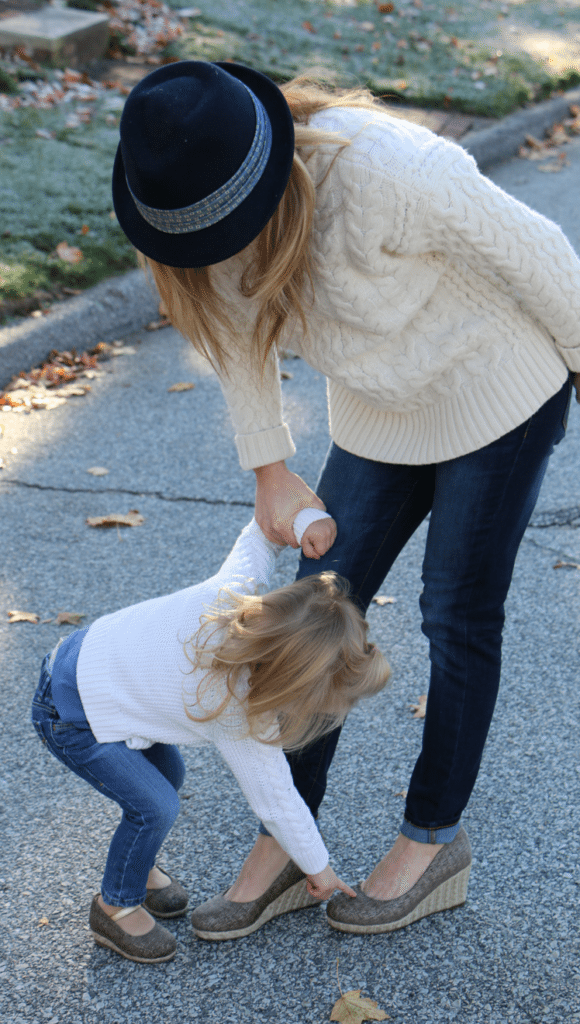 So what are we rocking on our feet from Nene Shoes?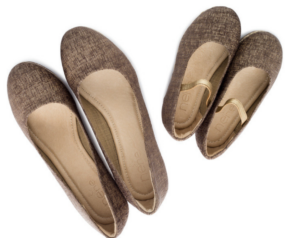 The chic and trendy Carmen Wedge!
The Carmen Wedge has a soft wool-like canvas upper, a cushioned heel & footbed… I'm telling you, it's the most comfy shoe ever! I adore the metallic hints, it allows the wedge to go with anything and go anywhere!! And as you can tell, we had some fun outside enjoying the Fall leaves!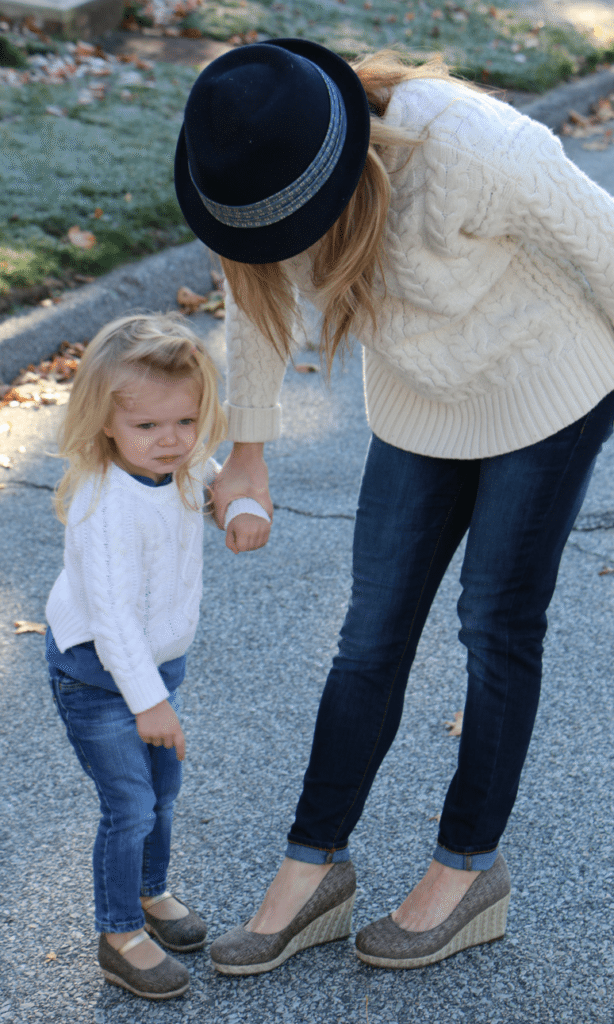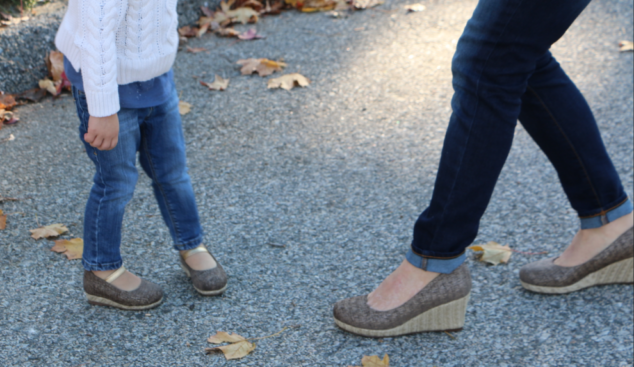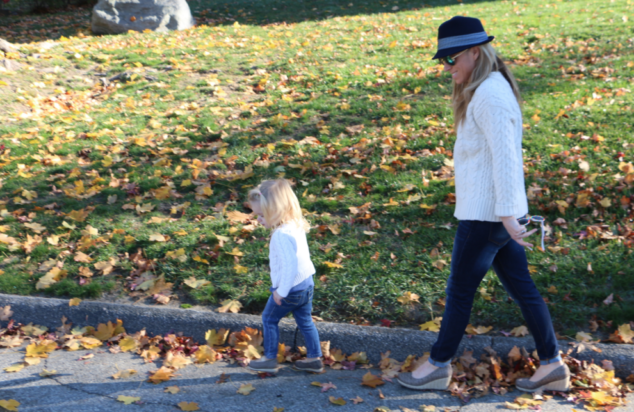 Chic and fabulous style with my girl today! Love it Nene Shoes!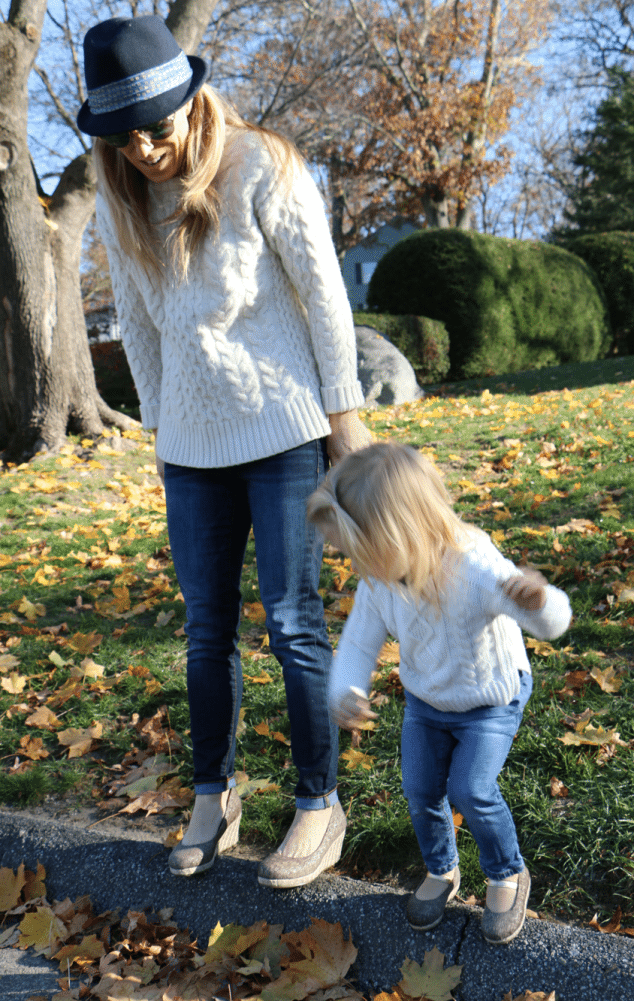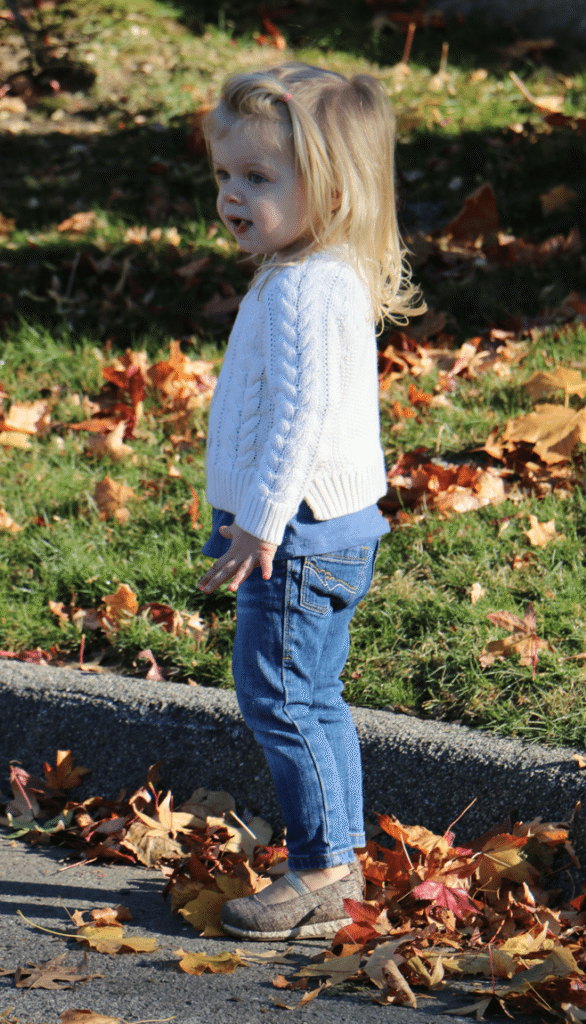 There are other styles for moms and daughters, too! Head over to check them out!!
Disclosure – I was sent the shoes for review from Nene Shoes. All opinions are 100% my own.