My New Year's Resolution is to read more business books. I'm a sucker for a good romance, but I want to bring in more business/inspiration/advice/empowering books this year. I just devoured the book – #GIRLBOSS
by Sophia Amoruso a few weeks ago and loved it (like loved it so much I read it twice).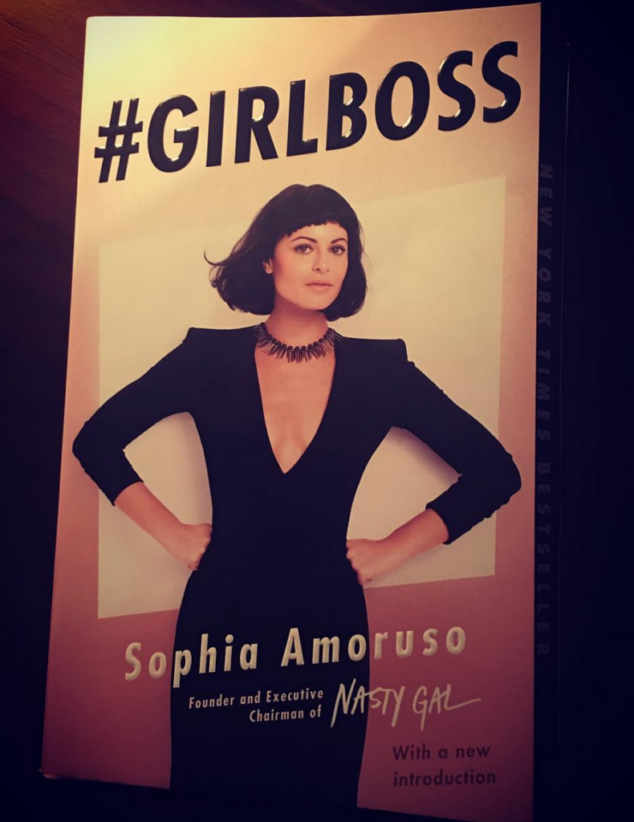 I highly recommend this book to any entrepreneur out there looking for a good read. It was real. It was raw. It was funny. It was eye-opening. And – most important – it showed her journey – which wasn't always rainbows and unicorns.
10 Things I Loved about #GIRLBOSS and Why You Need to Buy It:
1. If you're a business owner, you're going to put this book down and want to create a team for your business. And not just any team – the best team. You want team workers and team players and people who are going to want your business to succeed just as much as you.
2. Find your passion and build from there. This is the simple truth.
3. You never know where your business will grow to… I love how Sophia just kept herself open to the possibilities of anything and everything with her business. She was never short-sighted.
4. You don't need a business degree to create a multi-million dollar business and don't let anyone tell you differently. You need guts. You need heart. You need some balls.
5. Make sure you know your strengths and weaknesses in your business and don't be afraid to identify them. Find really good people who have strengths where you are weak and allow them to fill the voids.
6. Blood, sweat and tears builds a business. This is the foundation to every business. They may not always make millions of dollars, but if you're serious and you're ready – blood, sweat and tears are the brick and mortar to starting.
7. Always remember that you are an extension of your brand and/or business. It's your dream. It's your vision. It was your original creation.
8. Sometimes you just need a good vacation and step away from it all. Reward yourself when you can with a day off or a good check-out hour. We all need a break to recharge.
9. Don't be afraid to reach out to people. People are your customers. Customers make you grow. When you grow you make money. It's a cycle.
10. Think outside of the box. Whatever it is that you're doing – think outside of the box. Be different. Zig when they zag. Always know that you need to standout someway, somehow.