The Polar Express Train Ride, Woonsocket, RI — with just 50 weeks 'til Christmas, keep this in mind and tickets are now available!
"All aboard!"
Pop-up and I took the most magical train ride with four of our grandkids and our daughter Audrey on December 20th, 2015 to the North Pole — on The Polar Express, Woonsocket, RI, presented by the Blackstone Valley Tourism Council…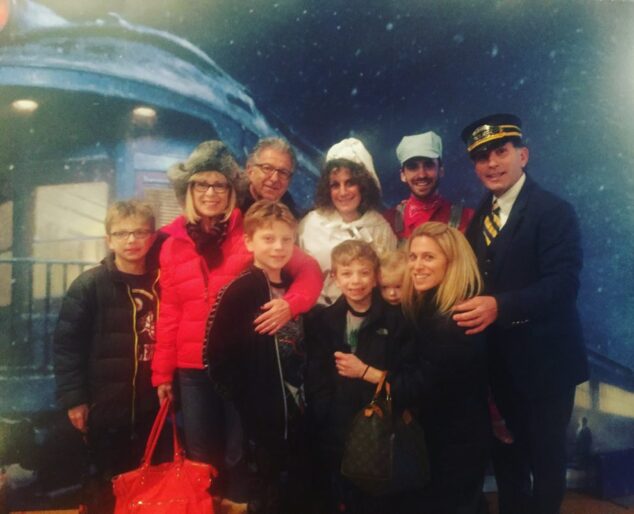 Dressed in pajamas, of course, and transporting us back to a time of story-book adventure of golden tickets, sipping hot chocolate, frosted sugar cookies, snow, singing to lyrics in the Polar Express Songbook (so everyone could join in!), endless smiles, sizzling train wheels and real train seats, silver bells and Santa… well, I Believe.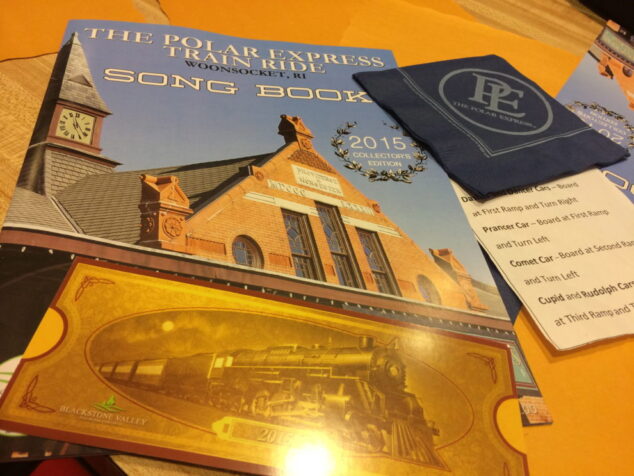 And I want to do it all over again next Christmas.
Our journey began at The Polar Express Train Station, Woonsocket, RI, a real train station from a by-gone era, with windows so welcoming and lights so perfectly and magically dimmed, and free photo opportunities, too. A large vintage clock with its tick-tocking hands kept us up-to-date on the ON-TIME signal. A "Coloring Station" and a lovely gift/souvenir area were available, as were light snacks. A "Letters to Santa" area drew in the kids for those last minute wishes and a Mail Box was handy for those last minute letters to Santa…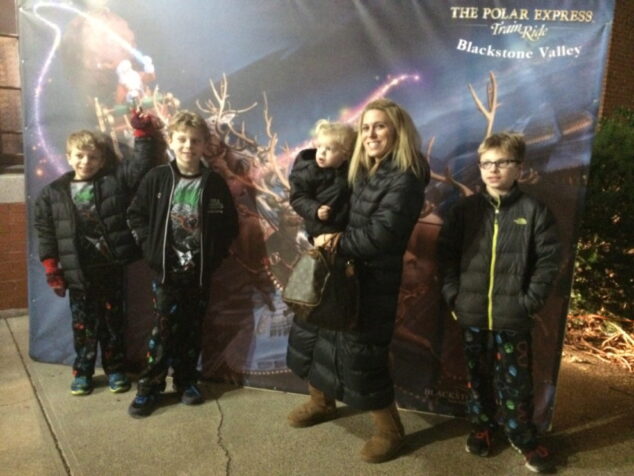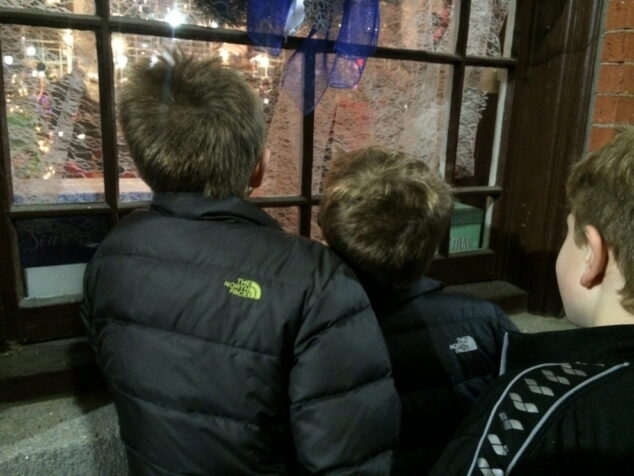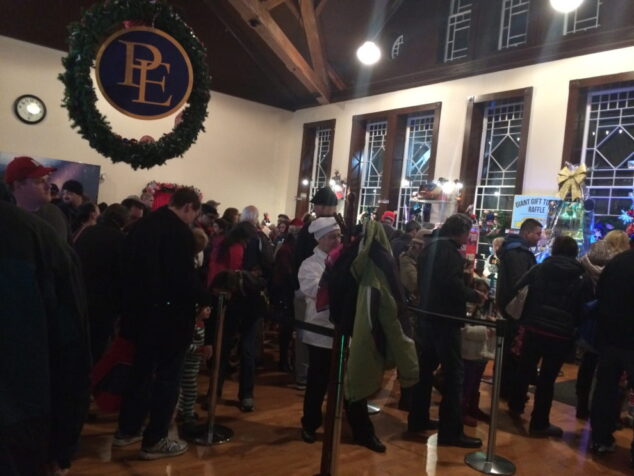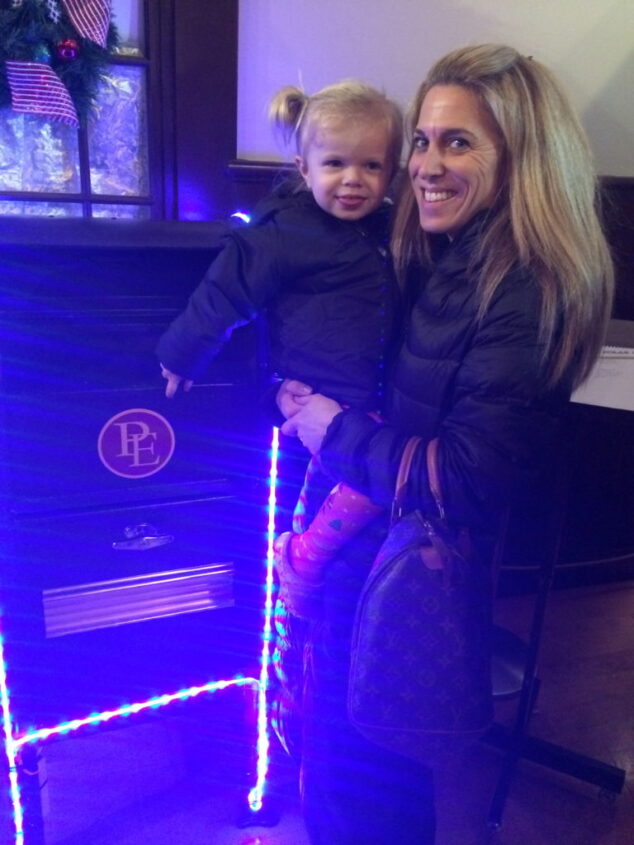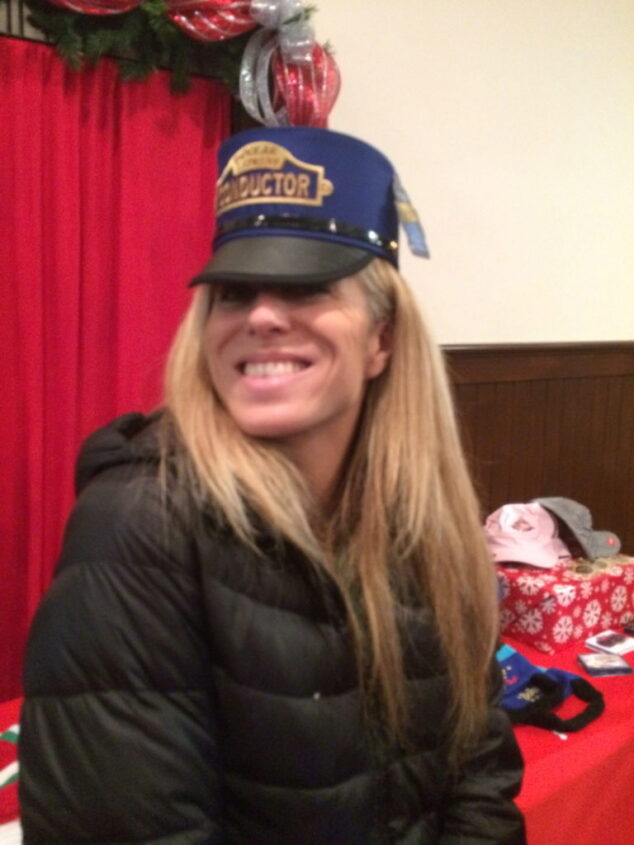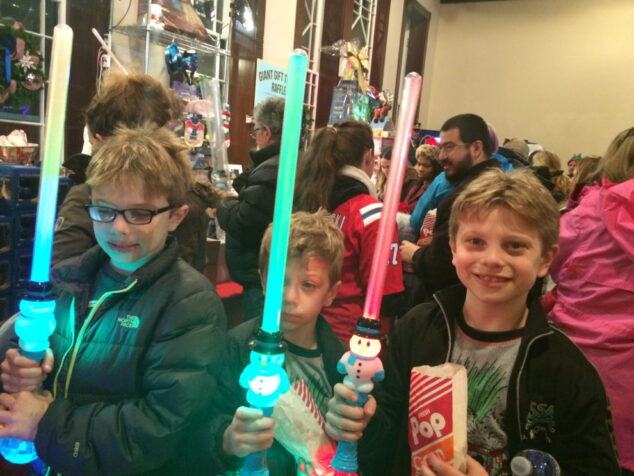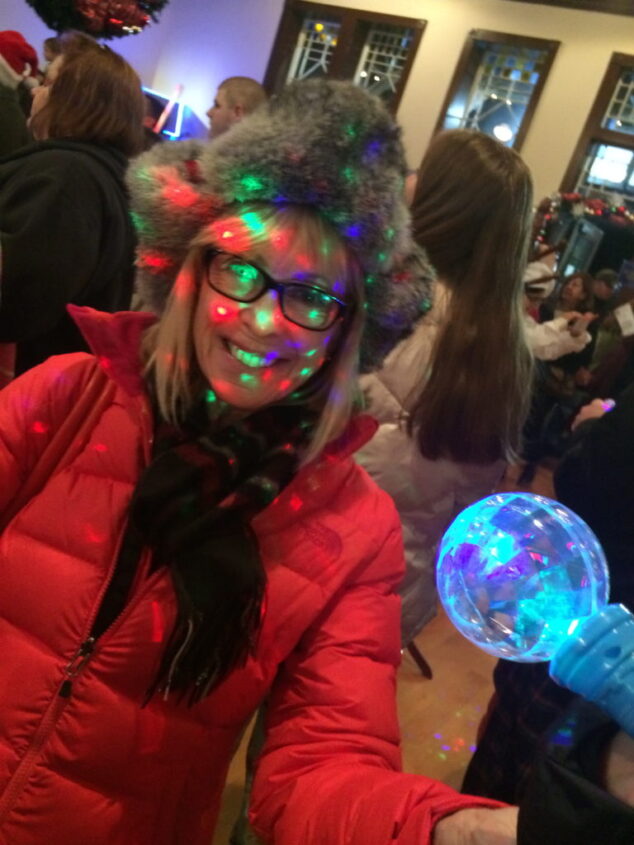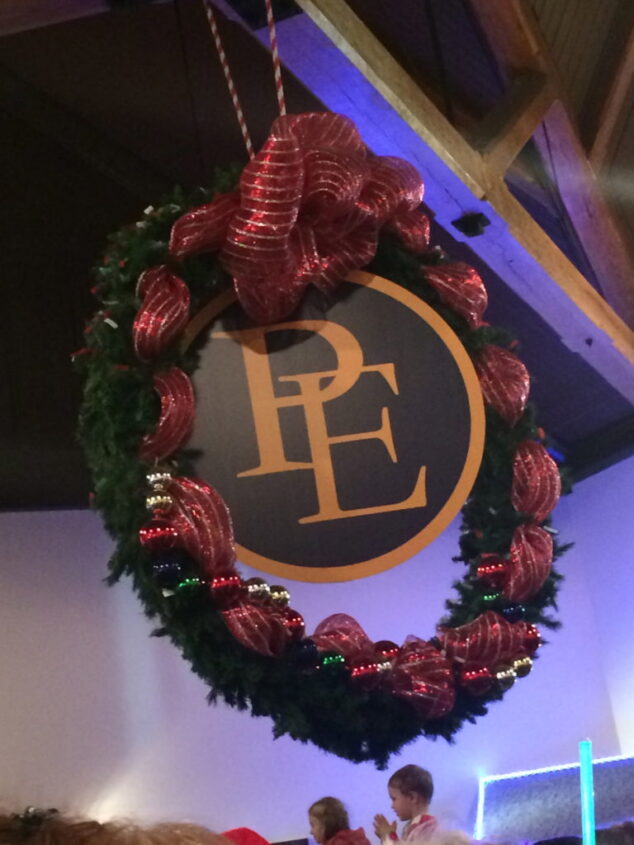 As grown-ups,  Pop-up, Audrey and I were instantly drawn into the magic of this adventure. The "characters" were on hand to welcome all. The Conductor was warm and welcoming to the guests on his train. The attention to detail was exquisite. And just as important to me, everything was spotlessly clean and tidy and organized and fun; and the signal of "All Aboard" was organized to-the-minute — no rushing or pushing. Now that's magical!
For the kids, there were wide-eyes and smiles. The authentic sights, sounds and aromas brought The Polar Express into their minds and hearts, an unforgettable adventure to cherish… and we hadn't even boarded yet!
Then, with a chugga-chugga-chug in a golden train car, passing the lights of the City into the wilderness of the North Pole, each moment, each moment was filled with the dazzling magnificence of a Christmas story-come-true…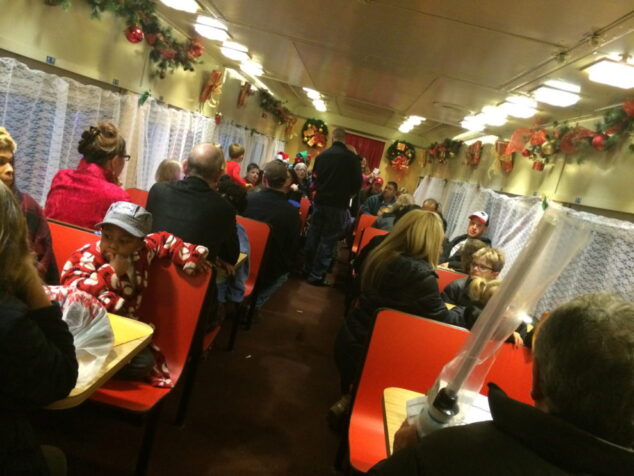 With "Snow"!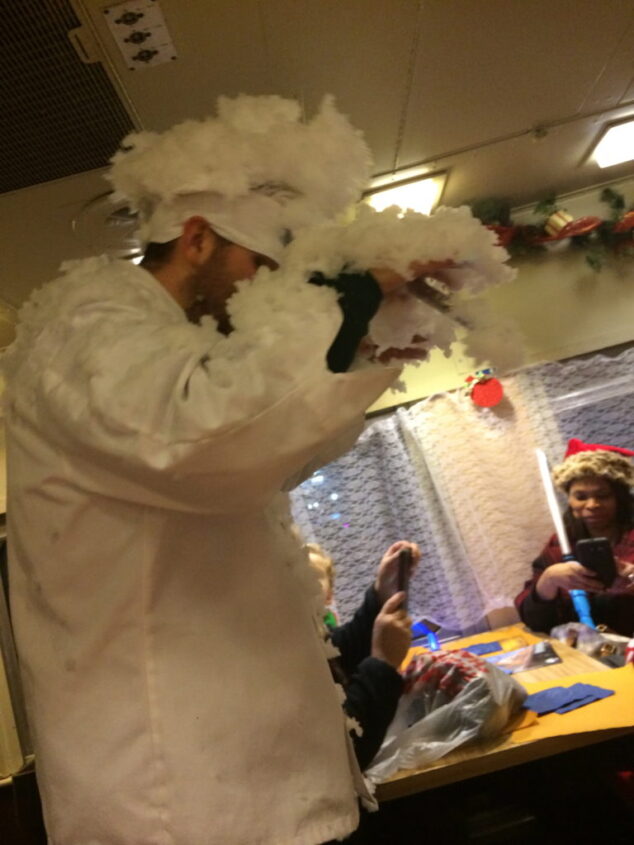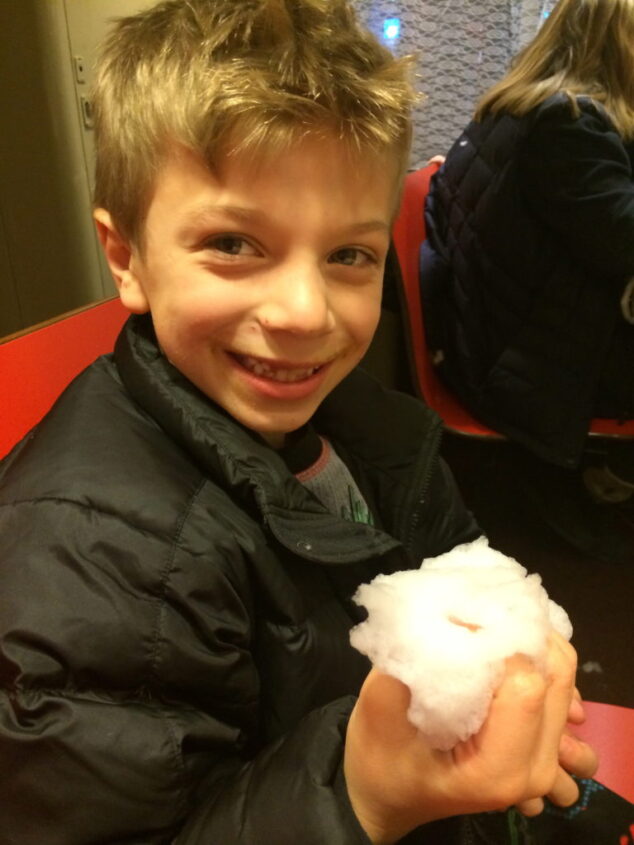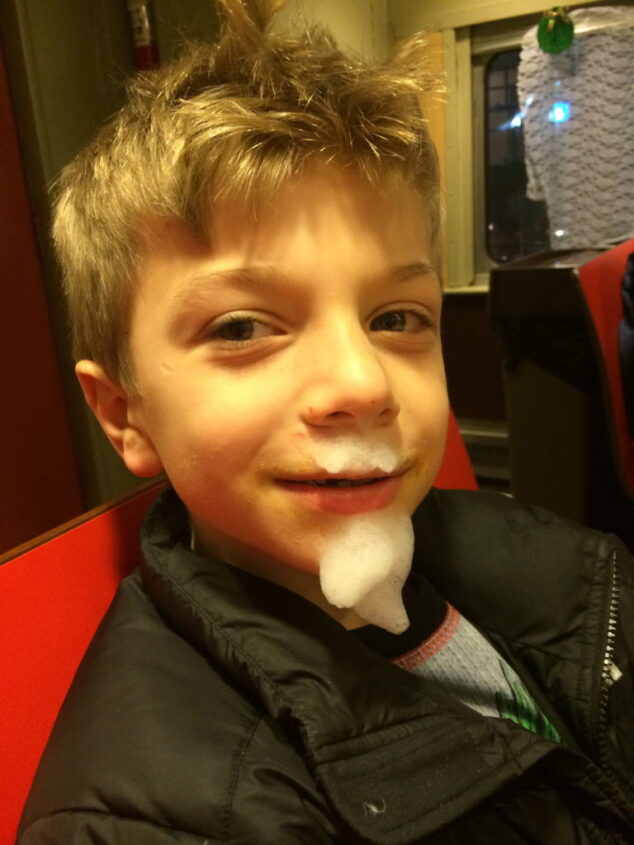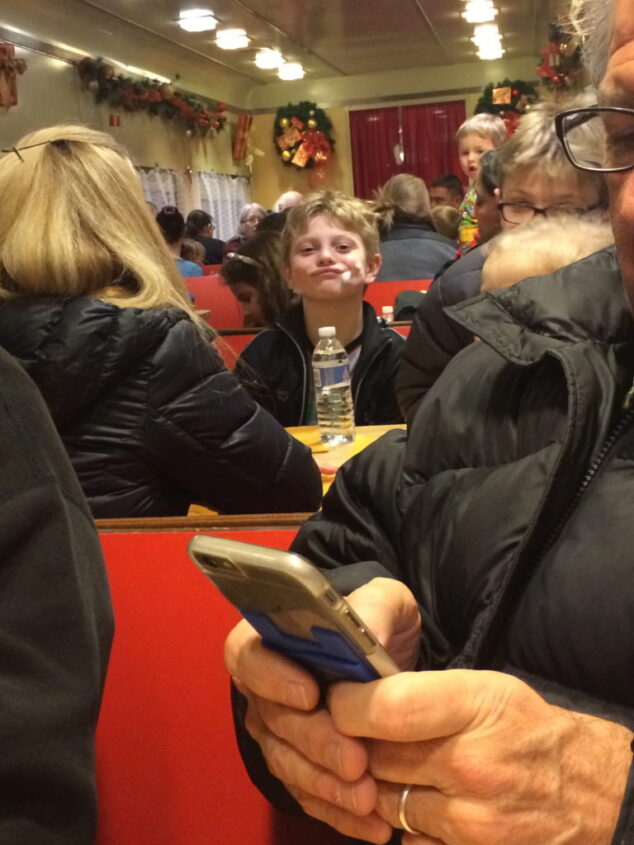 The Conductor and Golden Tickets!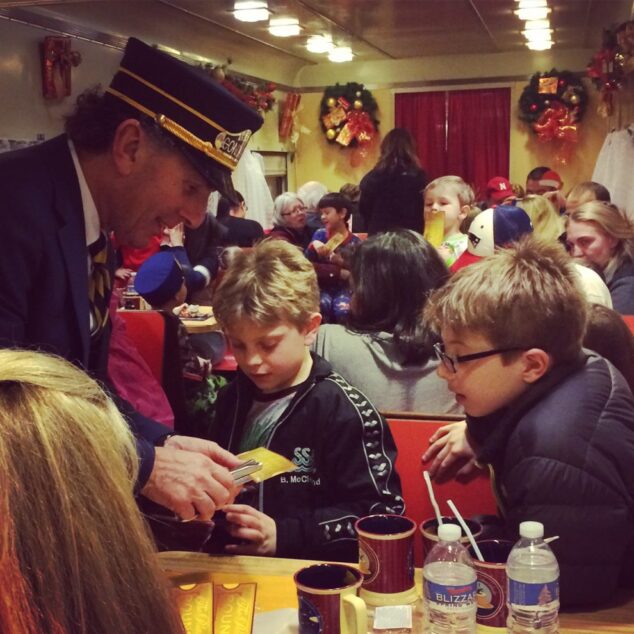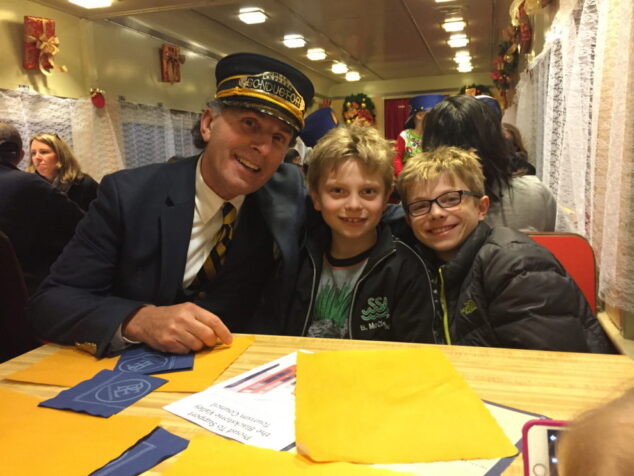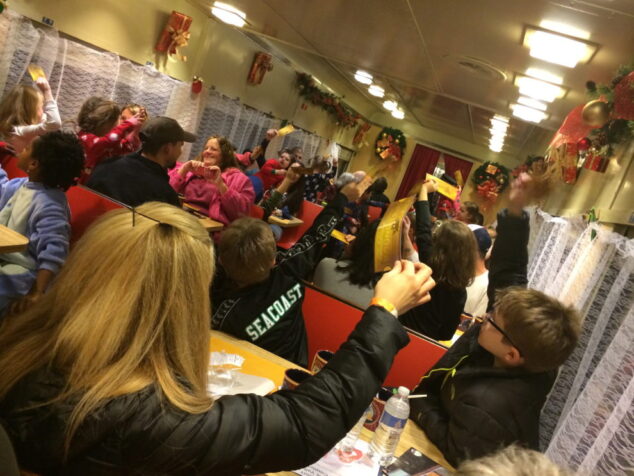 Silver Bells, one for each passenger to keep, to BELIEVE!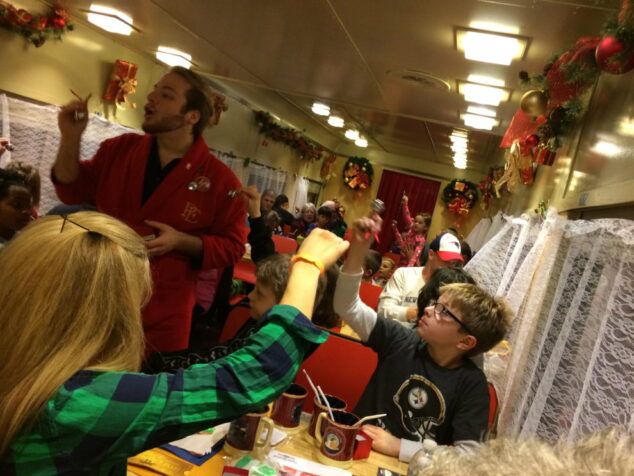 The Christmas Classic, The Polar Express, written by Chris Van Allsburg…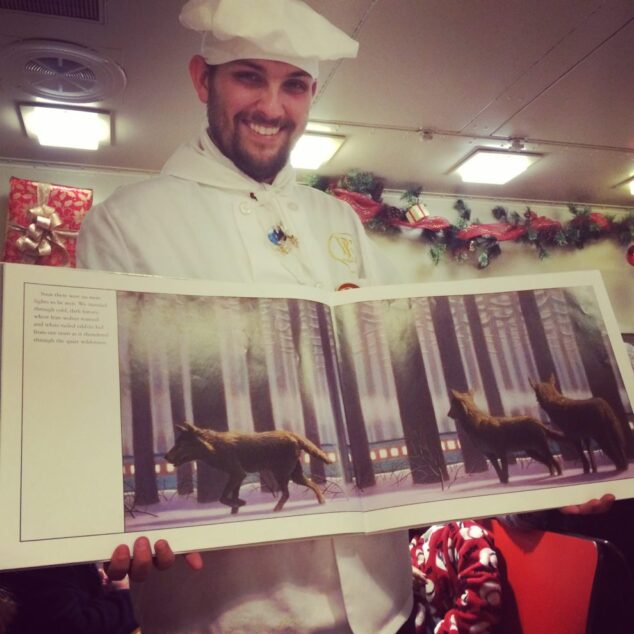 Hot Chocolate and Sugar Cookies! The mugs are souvenir gifts to enjoy all year 'round from The Polar Express, but the cookies — we devoured!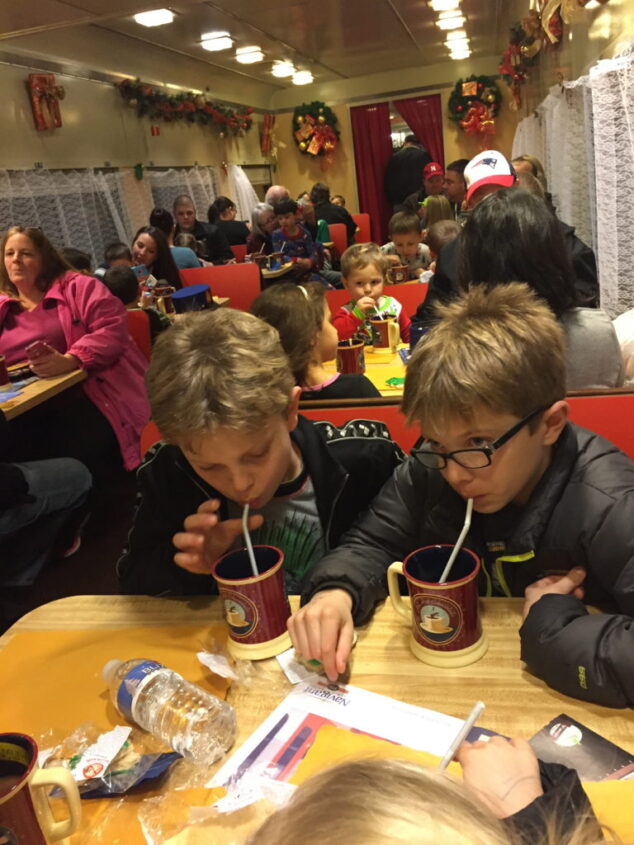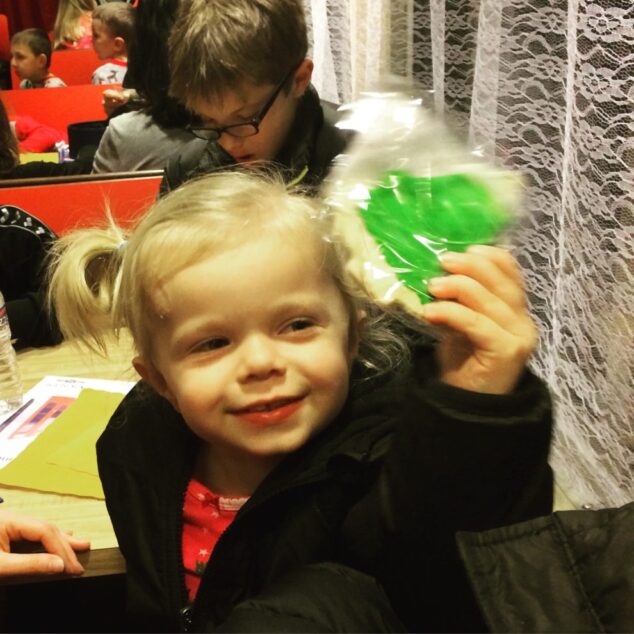 And, of course, Santa!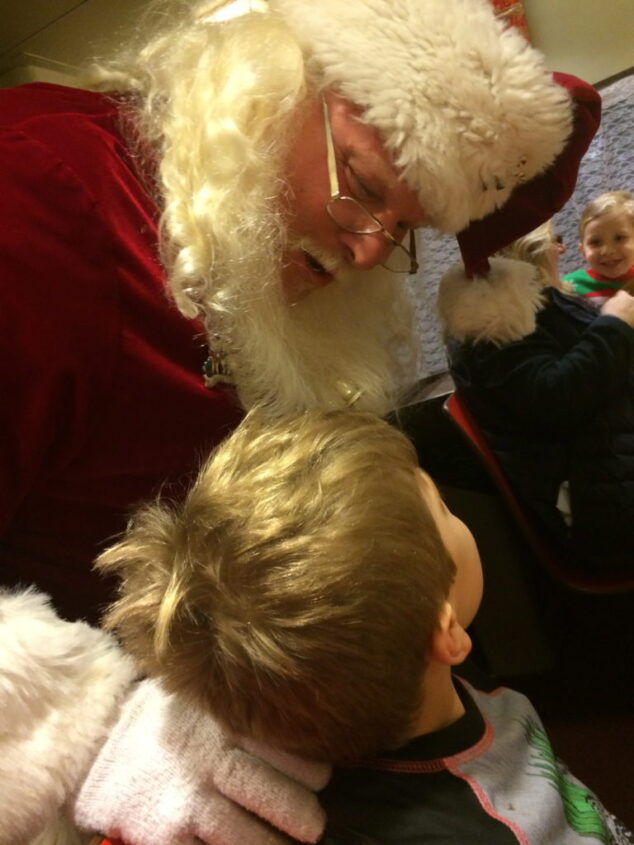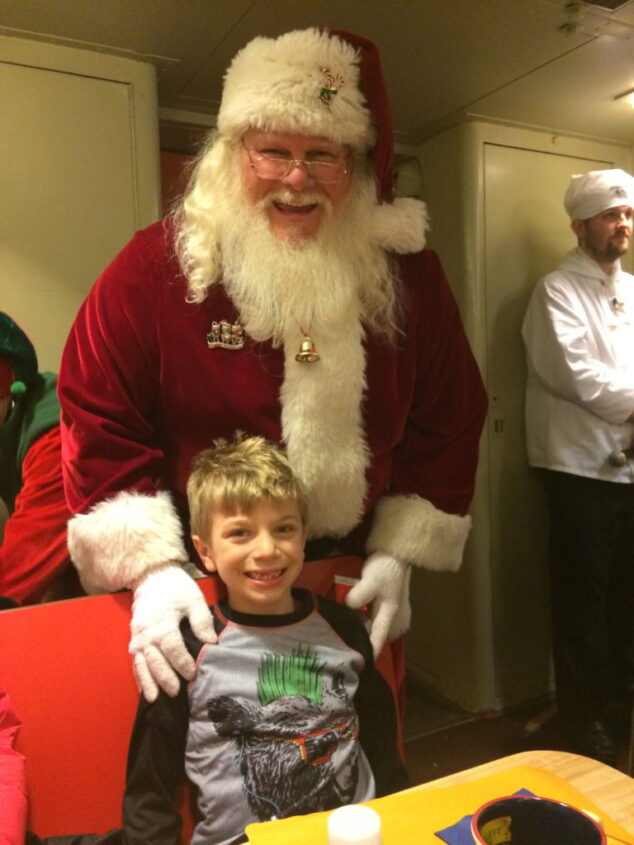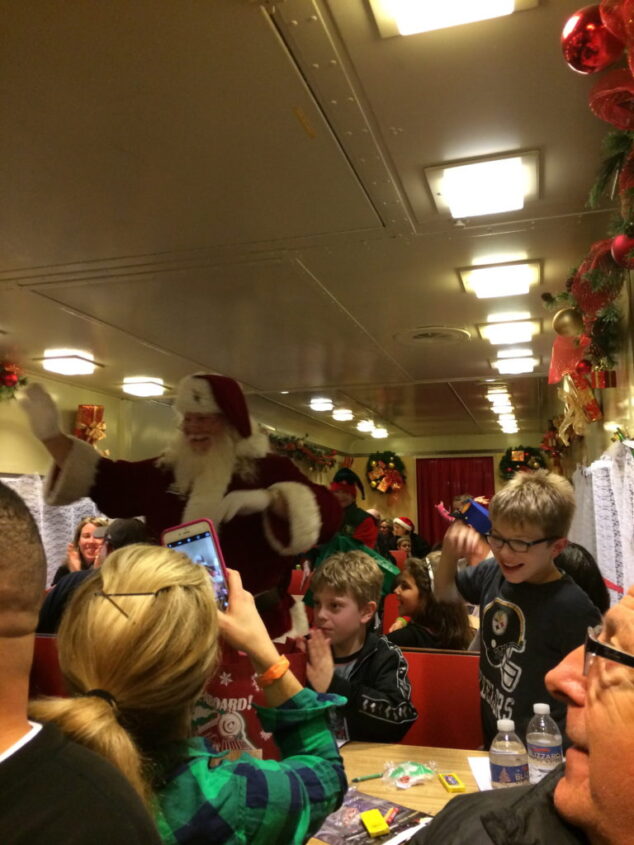 … and Songs, Songs & more Songs as the Polar Express danced along the tracks of pure joy in the darkness of night.
Kids and adults alike peeked from windows.
Kids and adults alike laughed with delight.
Kids and adults alike knew we were on a path to the North Pole.
Each moment of the journey was filled with the great goodness of the season of Christmas.
(And also important to me, there was a restroom on-board. When I say "important" while traveling with kids, this is important! Oh, Happiness!)
Just about 90 minutes later, our Polar Express rumbled happily back to the train station, where we were serenaded by our hosts and then disembarked with our memorabilia and memories to last a lifetime…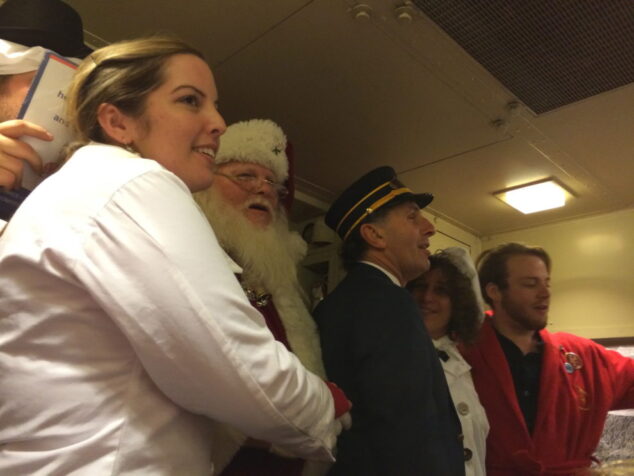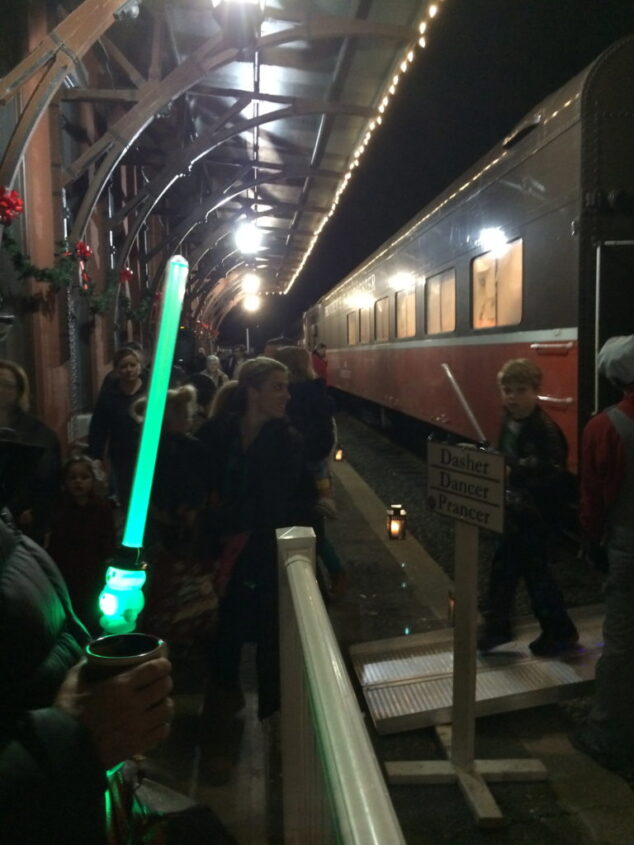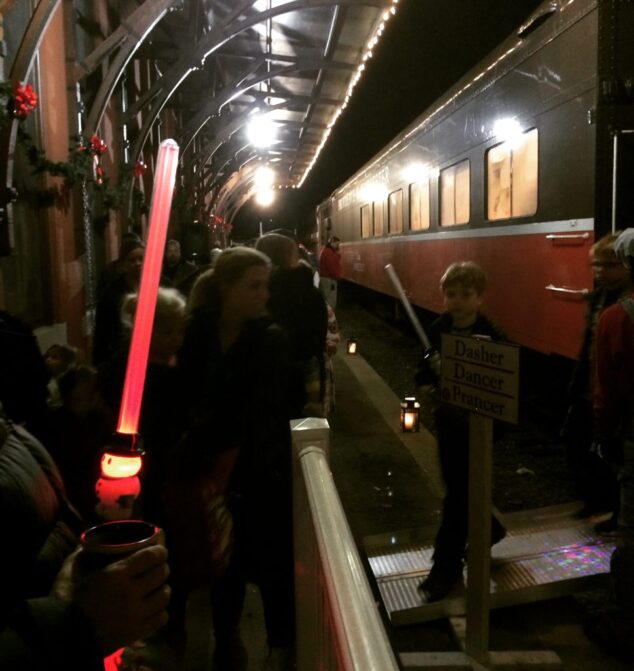 Pop-up, Audrey, the kids and I took the last Polar Express ride of the season on that magnificent December evening, and we are ready to jump aboard the first thing for Christmas 2016 with all of our grandkids.
This is a ride that we will take each year. This is a ride that will become a family tradition. This is a ride that creates magic, magnificence and belief in the child in each of us.
'Til next December, I will be counting the weeks and days as The Polar Express crew makes ready for its next journey…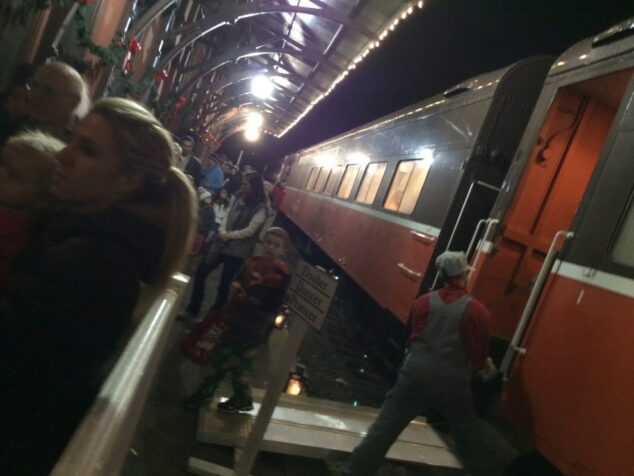 Put this one on your calendar. Tickets are now available!

See you then!