A month of MINDFULNESS.
This is my goal as I kick of 2016.
A couple of weeks ago I wrote about the stress in my life and where it comes from for me. Aetna reached out to me and asked me what caused the most stress for me in 2015. It wasn't an easy post to write because I was completely open, honest, real and raw about the stress in my life. I know that everyone experiences stress in their lives, but it all comes in different shapes and sizes. The struggle for me has always been finding ways to reduce it. Stress isn't healthy and I know that, but it's difficult to find ways to reduce it and/or keep it under control so it doesn't get out of hand.

Thanks to Aetna, I am committed to making 2016 better for me and my stress levels through mindfulness. Mindfulness has been shown to help reduce stress and boost well-being – and to me, nothing could be more beneficial than kicking off 2016 aware of ways to reduce stress. Mindfulness is a fresh solution to stress, which is why I'm so intrigued and excited about it. The true beauty of mindfulness is that it can easily be incorporated into your everyday life. Aetna has developed a month-long mindfulness challenge to help people experience how mindfulness can easily be part of healthy living.
Each morning there is a Mindfulness Tip ready for you to implement and try out on your own. Everyone's journey throughout the month will be different, but I'm happy and open to sharing my experiences with you.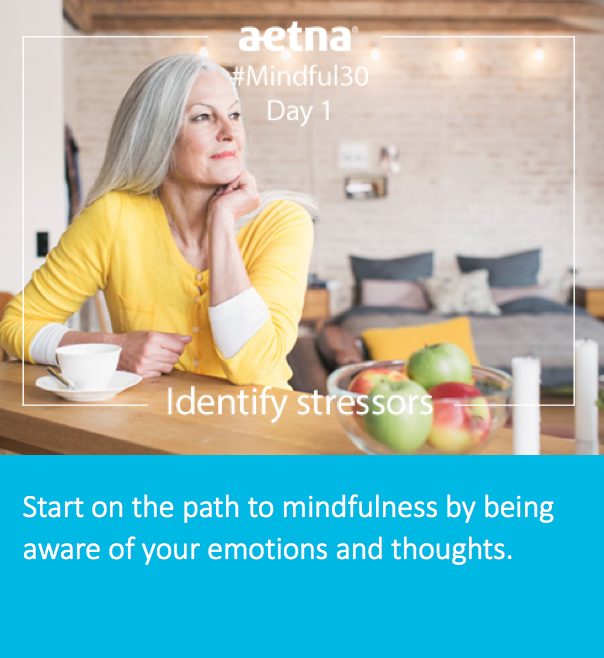 I kicked off Day 1 by reading the Tip… I slowly read it over and over a couple of times to fully digest what it was asking me to do. "Start on the path to mindfulness by being aware of your emotions and thoughts." I never just sit and take in my emotions and thoughts. I never give myself that time to just let myself be. I'm always on-the-go and rushing around, it never even occurs to me to just sit and be and listen to what's going on. I gave myself 30 minutes yesterday while my daughter napped to sit, close my eyes and just listen to what was going on inside of me. I tuned out everything except me. I'm not kidding… the emotions that ran through me within those 30 minutes were shocking. I smiled. I cried. I laughed. I listened. I slowed down and gave myself time to just reflect. I thought of things that bring my joy and happiness. I don't offer up those kinds of things to myself on a regular basis because I'm usually so tuned into my family, my home, my work and my friends. Walking, running, baths, hot showers, foot massages… these types of things bring my inner peace and contentment. Ahhh… just to sit and listen to the thoughts within, I never do this and I'll tell you what, when I was done – I felt free, I felt light, I felt good.
I truly – from head to toe – felt good.
It was amazing to give myself the gift to just be me.
Aetna believes mindfulness can improve all areas of wellness: physical, intellectual, emotional, spiritual, social, environmental, professional, and financial. I've committed to doing something every day throughout the Month of Mindfulness and I'd love for you to join me. There will be a simple tip for how to practice mindfulness every single day throughout the month… and there are also additional tips/advice/facts about mindfulness, too that are very helpful.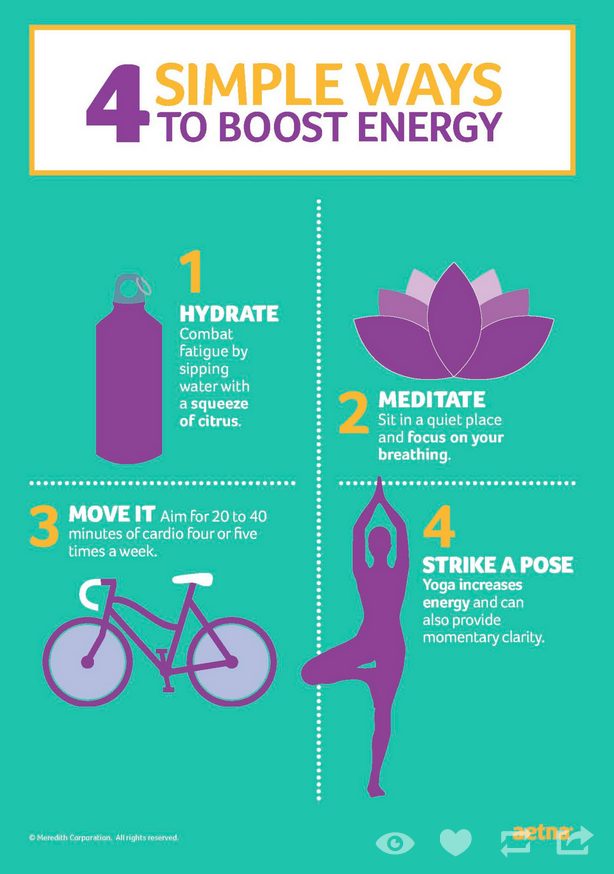 Let's empower ourselves to better manage stress and live healthier together.
Disclosure:
This post was sponsored by Aetna, who believes health is about the body and the mind. Stress can affect emotional and physical health, and reducing stress can boost wellbeing. The views and opinions expressed on this blog are purely my own and do not necessarily represent the views of Aetna. To learn more about stress reduction, visit aetnamindfulness.com