If Ever A Worst First Day of 8th Grade School Memory, I May Own It ~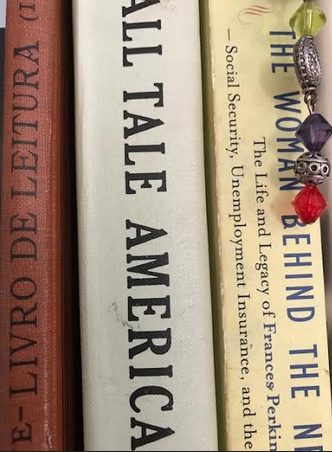 My Dad was a career Navy guy, which means my family moved whenever and wherever my Dad was transferred.
I was born in Michigan and brought home to my Dad's parents' farm as my first home. My Dad was out-to-sea at the time and wouldn't know about my arrival for a couple of weeks.
From there, my family lived in Illinois, Indiana and Maine before settling for a more "permanent" stay in Boston. I entered Kindergarten while there, and to this day remember some moments from that first day of school. I remember not liking my shoes (red Buster Brown style), that I didn't know where the bathroom was and that I missed my Mom. We didn't have nursery school back then or extensive orientations, at least not at my public school, so "scary" describes that morning. But, as children do, I did come to love school and vividly remember our teacher reading to us kids in our reading circle, gathered on the floor as she sat in a chair above us and read wonderful books. And that year became perfectly wonderful
The following year, for 1st grade, I was across the continental United States at an elementary school in La Mesa, California. My family had left Boston in late August, driven 3,000 or-so miles, and there I was in an expansive 1-level school with doors that opened to the outdoors. Wow. I remember walking to school with my Mom and several other Moms and kids (lots of Navy kids) and loving it. Us kids walked home for lunch and the weather never changed from day-to-day, month-to-month and basically year-to-year. The school windows were open a great deal, the desks were long cafeteria-style and I guess it just felt free and non-restrictive. I remember blow fish and paper mache animals hanging from the ceilings — and books… books and books and books and music and outside recess year-round! I also remember the earthquake drills, hovered under desks with our heads covered with our arms until we heard the "safe" alert. I remember sunshine and marbles and hopscotch and jump rope and more books and music and learning and everything perfectly wonderful
I would attend that school through 3rd grade, when that summer's late August, my family traversed the United States back east.
I entered 4th grade in North Hampton, NH at a K-grade 8 school built of sturdy brick. There, we brought our lunch boxes to school and ordered milk that came in glass bottles (it's an amazing thing what our minds remember), recess was outside when the weather was cooperative. I felt very cozy there, very embraced in learning, studying while watching the seasons change so dramatically outside those large New England schoolhouse windows. I still remember the names of many of my teachers – Miss Plante my 4th grade teacher, Mr. Peck the Science teacher, Mrs. Leavitt the Math Teacher and Mrs. Leavitt the Music teacher. I remember Mr. Eliot the English teacher and Mr. Raymond the Principal. My love of learning was honed and heightened and honored at that perfectly wonderful place through 7th grade.
But, ah… that's when my family moved yet again. By my entry into 8th grade, my Dad had retired from the Navy and a civilian job brought us to Rhode Island.
It was the last week of August 1965, a late-August theme that was built into my entries into my various schools. I was 12 years old, turning 13 in October; i.e., the worst time to move. When my Mom took me to register for 8th grade, I couldn't believe the size of the school (junior high, 7th and 8th grade), a former high school in Warwick, RI. It was a 20-25 minute bus ride, depending upon traffic and how many stops we made along the way. I knew no-one.
This brings me to that First Day of School.
But let me first go back one week.
My Mom and Dad had used a real estate agent to find a place to rent until we became settled in this new place. My parents thought education was first and foremost and were happy that the house they rented was in North Kingstown, RI. When my Mom took us to register for school, she was told that the house they rented was actually in East Greenwich, RI, just one street over the town line.
OK. East Greenwich was reputed to have a very good school system.
But during registering there in East Greenwich, my parents were informed that the Potowomut section with the East Greenwich zip code was actually in Warwick, RI… a little area settled during colonial times that never severed its ties with Warwick, the second largest city in Rhode Island and place of no small junior high or high schools.
Good times.
First Day of 8th Grade. 12 years old.
I didn't know what to wear. I didn't know my class schedule (I had taken a series of aptitude tests on the day I was registered and told to report to the guidance department on the first day). I didn't know anyone. I didn't know the lay-out of the monstrous Junior High.
I remember the bumpy bus ride. I remember developing what would become the first headache I had ever had… a slow pain that escalated until I was physically ill. I remember driving into the drop-off area at the back of the school where there were, it seemed, 1,000,000 students milling about. It was chaos to me. I was used to teachers greeting us and organized lines and lots of laughter and the bus driver waving good-bye. I remember seeing two large cement signs over each of two doors – one read GIRLS and the other BOYS.
I wanted desperately to find the nurse's office and call my Mom to come get me.
I panicked when the bell rang and the school doors were opened and in we piled, both GIRLS and BOYS into both doors. I found myself in a hallway of hell with no idea where the main office or guidance department was. My head was on fire. A girl pointed to my shoes… and laughed. I couldn't find a bathroom. I searched for directions or signs indicating Main Office and finally a young teacher asked me if I needed help. YES. She directed me to Guidance and holding back tears, I explained to a secretary why I was there.
I soon saw a guidance counselor, received my schedule and was told to report to the auditorium for first day orientation. I had no idea where the auditorium was in that behemoth of a school and swore on everything holy that if SOME DAY I ever became a teacher (which I did), I would never be so callous in helping students (which I wasn't). (And finding my bus back home in the line of 1,000 buses? A separate story of its own.)
Form the auditorium, everything was a blur. I cannot remember how I got to my classes. I forced my brain to forget lunch. And finding my bus back home in the line of 1,000 buses? A separate story of its own. I just knew that I never wanted to return. Of course, I had to go back, but school from day one of 8th grade, I didn't like it. It was chaotic. It wasn't embracing. I wasn't exciting. It was too big, too many students, too vacant of camaraderie. I loved learning, but it was never the same as my first 8 years, including Kindergarten. I did have one or two wonderful teachers, but I had the opposite end of the spectrum as well; teachers that until then, I never knew existed.
I always figure that surviving 8th grade was because I had such a perfectly wonderful foundation in grades K-7. I already knew what school could really be like.
12 years old. In a new state, big city, huge school. A monumentally horrible First Day that I will never forget and I hope no child ever repeats.