Spooky Pookie by Sandra Boynton – A Delightful Children's Halloween Book ~
I am not one to rush a season or holiday.
I cherish seconds and minutes and hours and live in the moment as much as humanly possible.
But once-in-a-while, a pre-season item catches my eye and attention enough to pick it up.
This delightful children's Halloween board book, Spooky Pookie by Sandra Boynton, is one such item!
Some (well, maybe lots of) Halloween things are frightening for little ones.
But this book's story and illustrations are perfect for my youngest grandkids – Victoria (4), Brian (3) and Eve (1). It's a page-turner of delightfully rhymed text and wonderful illustrations, bringing lots of laughs and honest-to-goodness Halloween fun while working up to the big and sometimes spooky Trick-or-Treat night!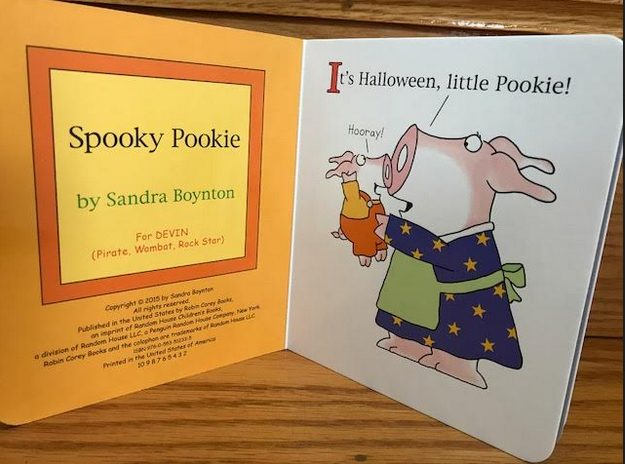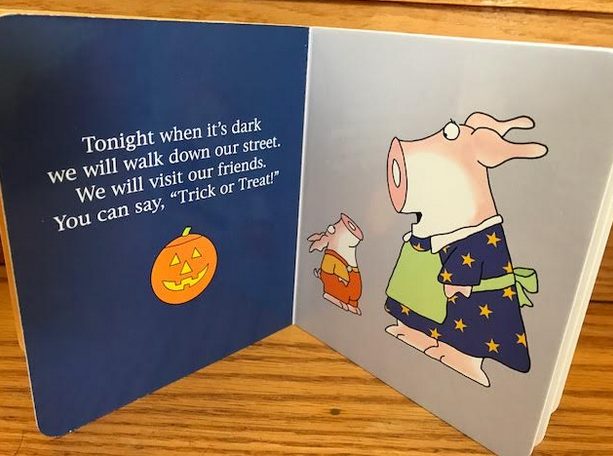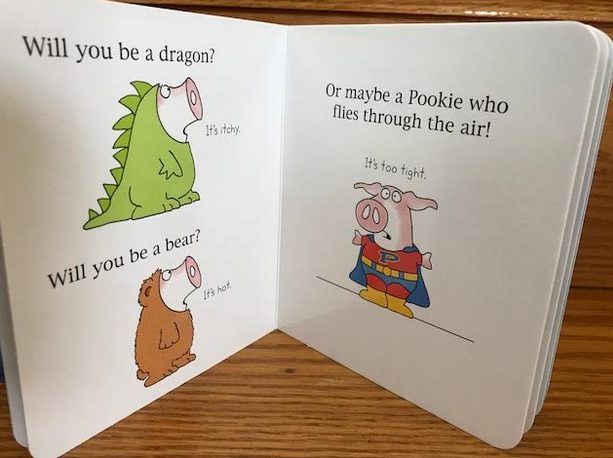 The dialogue gives kids wonderful self-choices in Halloween costumes, too.
I love this aspect of the book… the idea that a costume is a personal choice that can be funny or cute or silly or maybe even spooky!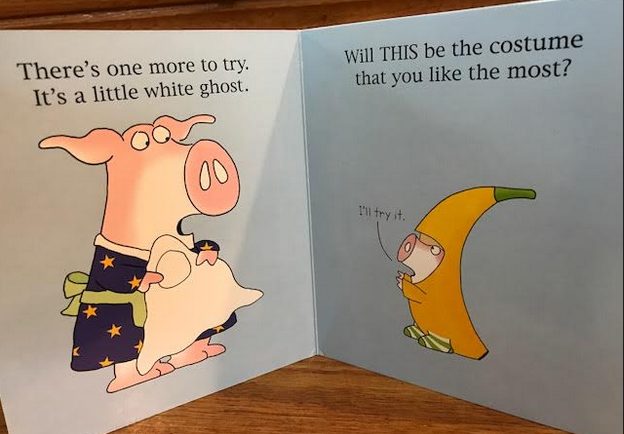 So, Halloween may be several weeks away, but it's been very, very fun to peek into the future with some very, very interesting ideas for Halloween costumes!
I'm happy I picked up this little gem of a book and even more happy for the laughs I've had with my grandkids about Halloween – in August!