Womens Tall Boots – Mom Fashion Report: On-Trend Fall Outfits! Happy FALL! We are in the middle of this beautiful Fall weather right now and it's absolutely GORGEOUS outside! Even with a huge storm that hit here overnight, the temps and the beauty of Fall were loud and gorgeous this morning! I love Fall the BEST of all because of the fashion.
Womens Tall Boots
I'm telling you right now – what I love the most is Womens Tall Boots!! With fall outfits, you can layer and layer and layer… and STILL be fashionable! J.Jill has some awesome styles right now in their November Collection that are cozy and comfy and trendy all at the same time! There is a range of sophisticated Fall pieces including tweed and velvet styles, which are stunning.
I fell in love with the jackets and blouses because they are so pretty! I even had my daughter as a sidekick during my "shoot!"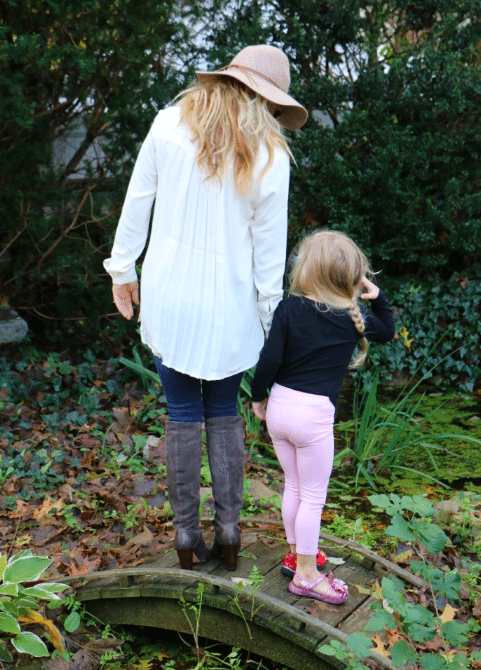 Womens Tall Boots  with Pleated Back Tunic
I'm obsessed with J.Jill's Pleated Back Tunic in cream… it's everything! You could wear this with jeans or leggings! It's super cute and SUPER COMFY! I'm all over this one!! This is a perfect add to your closet because it's fabulous to toss on and go and you can dress it up and dress it down!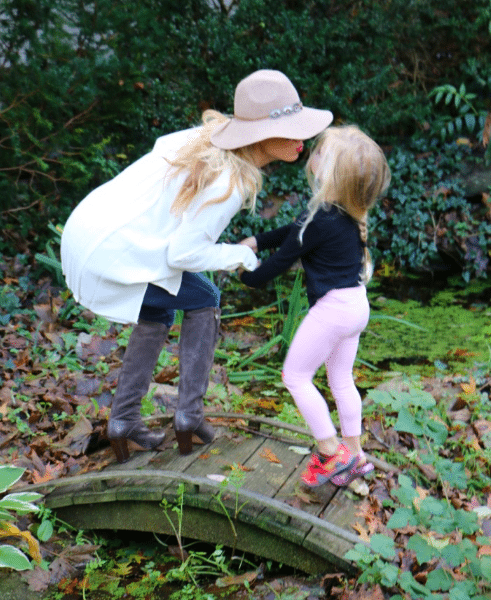 I wanted to keep it classic with some jeans and high brown boots! This is a classic Fall style that I love and every mom out there can pull off this fabulous (and easy!) style! It's on-trend and perfect for FALL!
How to wear Tall Boots
1. Make sure you find a pair that works for your height. I'm 5 feet tall, so I need to make sure mine aren't too high!
2. Make sure you have jeans that are flattering and fit like a glove with tall boots. You want to make sure they look smooth.
3. You want to make sure that your boots are comfortable. This is probably the most important of all! Make sure they aren't too tight on your ankles or even your calves! This is huge!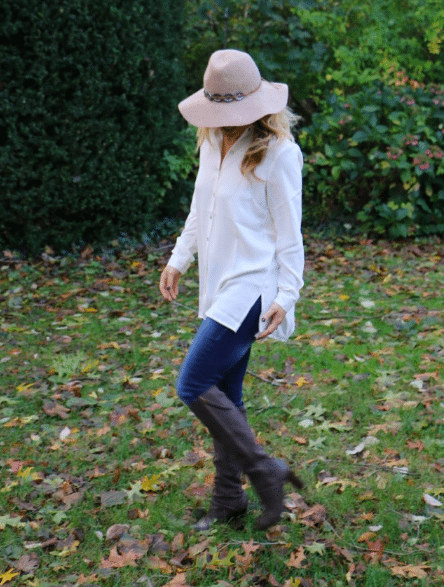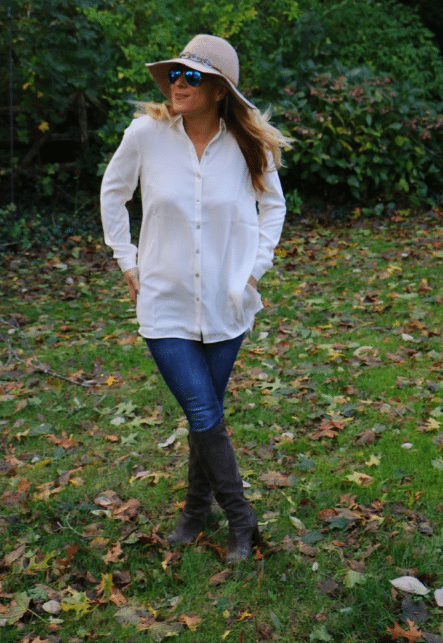 Compassion fund Artisinal Floral Scarf
J.Jill is also highlighting their Compassion Fund Artisanal Floral Scarf, which is where 100% of proceeds are donated to community-based organizations that directly help women in need through J.Jill's Compassion Fund. This artisanal scarf was created in a beautiful bright abstract floral with an eyelash fringe border to compliment any outfit! I absolutely love, love, love this scarf!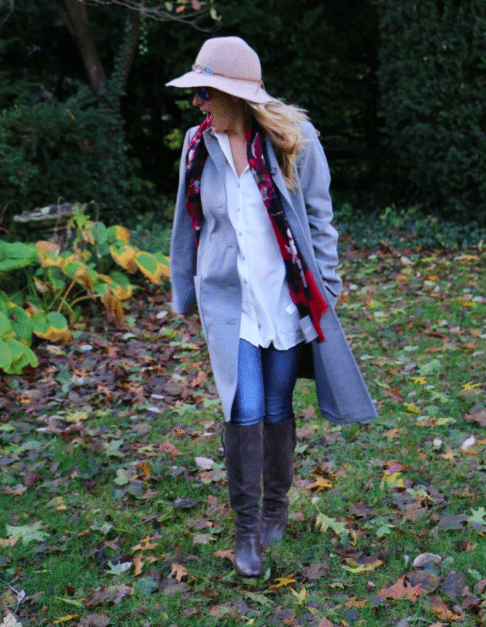 Womens Fall and Winter Boots with Chelsea Coat
But this JACKET! This JACKET IS EVERYTHING. I mean, EVERYTHING. I love the color, I've never had a gray jacket before… and I think it's a gorgeous way to bring on in FALL! This is the Chelsea Coat in dark grey heather! It's a supersoft button-front coat with stand collar and topstitching at the placket, neckline, back center seam and front patch pockets. Fully lined!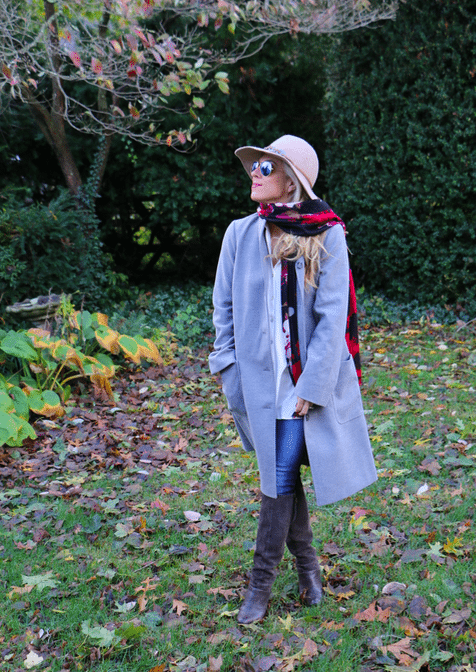 I'm all about bringing in some of the best ways to rock tall boots. I love wearing them with items that are stylish and chic and just overall fashionable!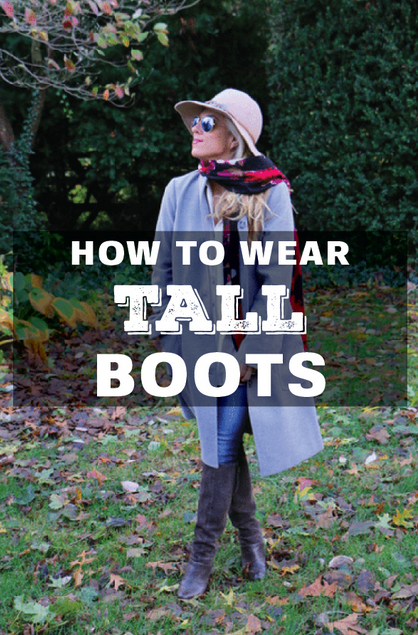 Add some gorgeous Fall styles from J.Jill into your wardrobe this season! See my Petite Winter Coats post, too for some more fashion advice and style advice!
Disclosure: Clothing sent for review. All opinions are 100% my own.