It was a dream come true for me and my sons! A trip to Nintendo Headquarters!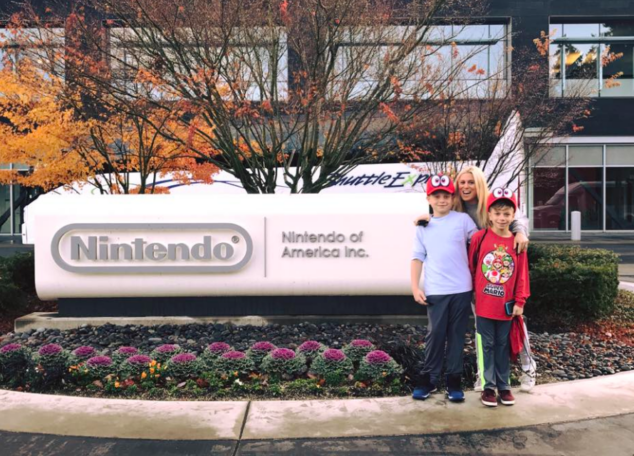 Here's the thing, when I was a little girl – my parents bought our family a Nintendo gaming center, Power Pad and all! Anyone else remember that Power Pad? It was the best! I was thrilled to be among the bloggers heading to Nintendo headquarters because throughout my childhood Nintendo brought a ton of happiness to my life. It was a way to "play" with my older brothers. It brought our family together for some Power Pad Olympic battles. It was always fun to share with friends. I just have fond memories of my OWN Nintendo gaming system and it's cool to see history repeat itself with my OWN kids!
Believe me, it wasn't easy to "choose" which McClelland kids would head to Nintendo headquarters with me! Ben and Henry "won" because they are my 2 that are literally OBSESSED with Nintendo… their DS games, Switch system, Wii, etc! They love Nintendo and have tons of fun playing together with their brothers and friends! To see their faces at Nintendo was amazing, I kept texting my husband, "They're in heaven!"
I think they were constantly pinching themselves!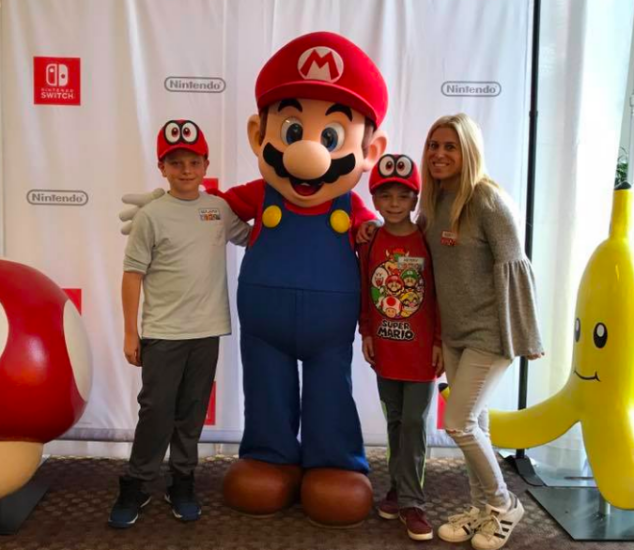 A Day Full of Fun at Nintendo Headquarters
The day at Nintendo was a day of FUN for them! For me, the cool part was being there and engaging and listening to the Nintendo reps share information about Nintendo and their passion for Nintendo itself. The cool thing was hearing the Mission of Nintendo: to make people smile. How great is that? Nintendo definitely covers that base for my family! It makes us smile. Families love and want to have fun together and play together, Nintendo brings this to families. It's the type of play that if you're 5-95, you can have FUN!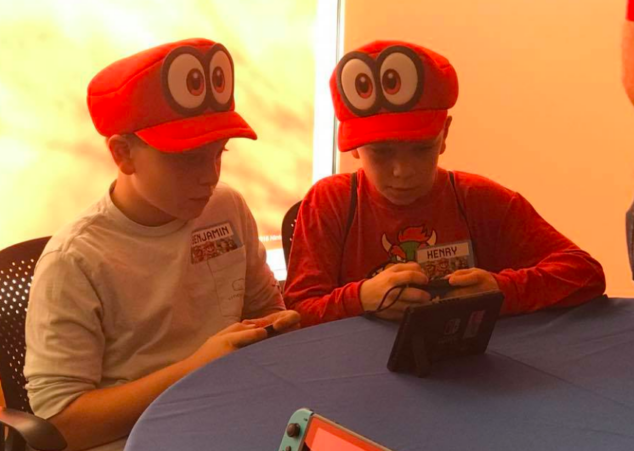 I captured some video footage throughout our trip that I thought would be fun to share with you!
It was adorable seeing the kids all bond over games. It really is such an easy way to start a friendship… so many bloggers were there with their kids and at first, my kids were shy. Once the games started, it was an even playing field for all! Kids were laughing! Kids were "battling"! Kids were joking! Kids were bonding! It was really cool to see this start to happen!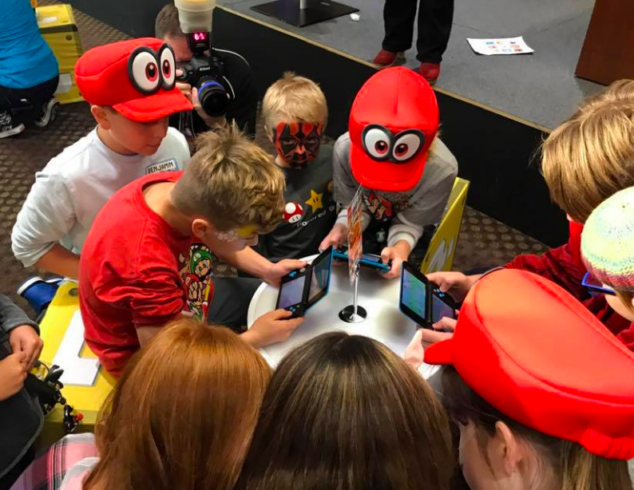 Nintendo Headquarters was the Best Family Press Trip Ever
1
It was just an awesome press trip, I'm thrilled to share more and more with you about the day! It was awesome being with these friends…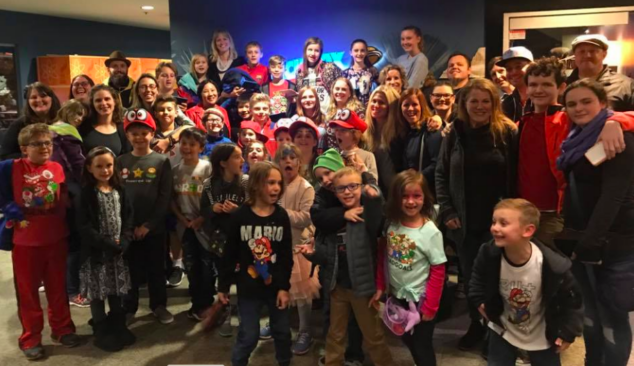 … but most of all, it was wonderful spending a few days away with my Ben and Henry. It was a wonderful and fun "mom and son" trip that I will never, ever forget!
Thank you, Nintendo, for the wonderful experience for my sons!
Disclosure: This was a press trip covered by Nintendo.