The gift of Disney is the best thing you can give to your family. Disney is one of the most magical places on Earth! It's a destination I could go a million times and STILL feel the beauty and the magic of it all! I can't even properly put into words just how magical it truly is for my entire family. We're happy when we're visiting Disney. We're enjoying each other and experiencing magic together while we're visiting Disney. It's the magic of the Disney pixie dust, it's a beautiful thing!
Give the Gift of Disney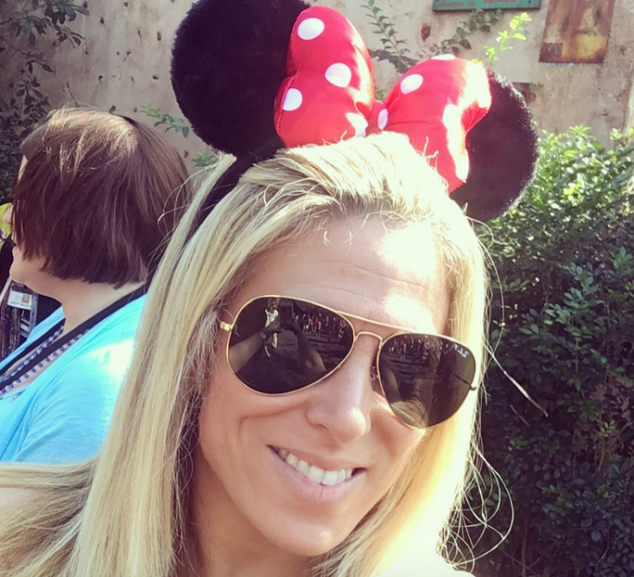 And this is one of my favorite of my Victoria seeing the CASTLE!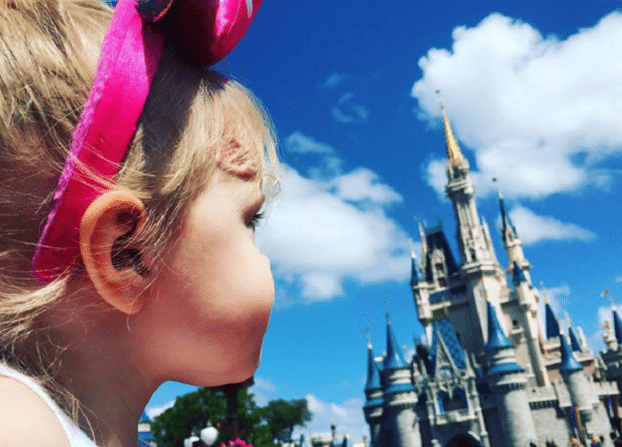 The Gift of Disney is the Gift of Magic
So this holiday season, give the gift of DISNEY! We went last year in January and it was incredible, we gave the gift of Disney to our kids for the holiday and it was incredible! Memories we will cherish FOREVER!
Disney has made it easier than ever to give magical Disney vacations, theme park tickets or special Disney experiences as gifts for those lucky friends and family on your gift list!
The new GiveDisneyVacations.com website is the way to unwrap Disney memories that will last a lifetime. It takes the guesswork out of what to give. And there's no worry about size, color or some assembly required.
It's perfect.
For the first time ever, guests can select from a full portfolio of Disney destinations and experiences to gift — all in one, easy-to-navigate place. Guests can explore GiveDisneyVacations.com and open a dedicated feature page profiling each Disney destination available. From an unforgettable escape on an Adventures by Disney trip or a voyage aboard Disney Cruise Line, or a vacation at the sun-drenched beaches of Aulani, a Disney Resort & Spa in Ko Olina Hawai'i to exciting Disney Vacation Club properties, the vacation gifting options are endless. Or gift them the experience of a lifetime with a visit to the enchanting world of magic and make-believe at the Disneyland Resort or Walt Disney World Resort.
This is just INCREDIBLE!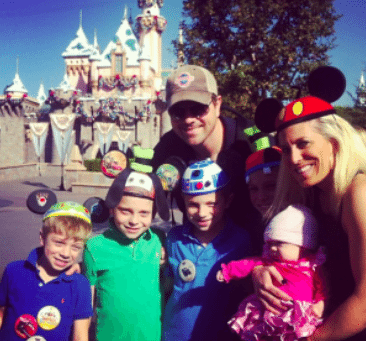 The gift of Disney is the most magical gift of all. Big things – magical things – can come in small packages. GiveDisneyVacations.com offers guests a quick and easy option to gift just about any Disney experience with the purchase of Disney Gift Cards1. Imagine the joy on Christmas morning, birthday, anniversary, graduation, new baby or any occasion gifting a Disney experience. Disney Gift Cards can be redeemed for practically all-things Disney including merchandise, theme park tickets, dining experiences, entertainment, resort stays and experiences onboard Disney Cruise Line ships. And with the convenience of email, it makes for a great last-minute gift idea, too.
Guests can simply choose a Card design, activate and give the gift of Disney magic. Cards themselves are like a Disney vacation in your pocket, colorfully designed in Disney themes from Mickey at Christmas to Minnie and Mickey for Valentine's Day, Goofy to Donald, Pirates to Princesses.
I'm telling you… it's the PERFECT and most MAGICAL gift ever!
For more information and more detailed information about the variety of Disney experiences available, visit GiveDisneyVacations.com.
See where you should stay at Disney World: