GIVEAWAY: Paddington 2 Film Prize Package!! Are you excited for this one!!?? I know I am to give it away to YOU!! I'm so pumped about this movie that I can hardly wait!! When I was a little girl I used to have a stuffed animal of Paddington and it was a prized possession! I remember loving it so much and really feeling excited to have it. I bet my mom still has it somewhere packed away with my things!
Paddington 2
*This post is in partnership with Warner Bros. Pictures
Calling all of my Paddington Bear FANS!! I know my daughter is raising her hand up nice and high in the air!! She's a HUGE Paddington Bear FAN!!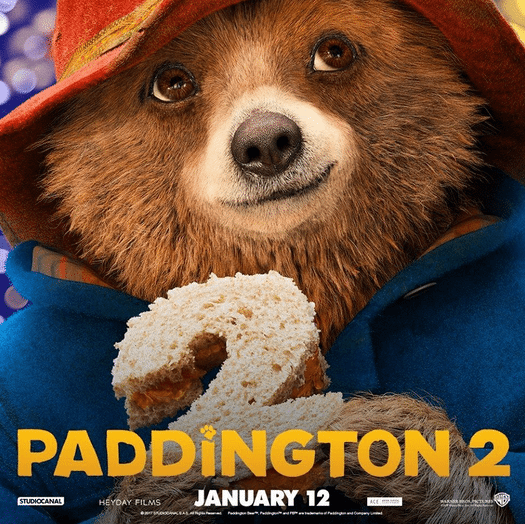 Check out what the movie is all about…
Following the worldwide hit "Paddington," one of the most successful family films of all time, this much-anticipated sequel finds Paddington (Ben Whishaw) happily settled with the Brown family in London, where he has become a popular member of the local community, spreading joy and marmalade wherever he goes.
While searching for the perfect present for his beloved Aunt Lucy's hundredth birthday, Paddington sees a unique pop-up book in Mr. Gruber's antique shop, and embarks upon a series of odd jobs to buy it. But when the book is stolen, it's up to Paddington and the Browns to unmask the thief.
I have a FUN and AWESOME giveaway that you don't want to miss!!
Are you ready for this!?
Prizing:
One (1) winner receives –
$50 Visa gift card to see the film in theaters
Paddington Pop-Up London: Movie tie-in Collector's Edition (hardcover)
Paddington Plush Bear
**YOU CAN ENTER THIS GIVEAWAY BY TELLING ME WHO WOULD TAKE TO THE MOVIES!! WE WILL CHOOSE A WINNER ON JANUARY 20TH!**
And on top of that!! I have some incredible FREE ACTIVITY SHEETS!!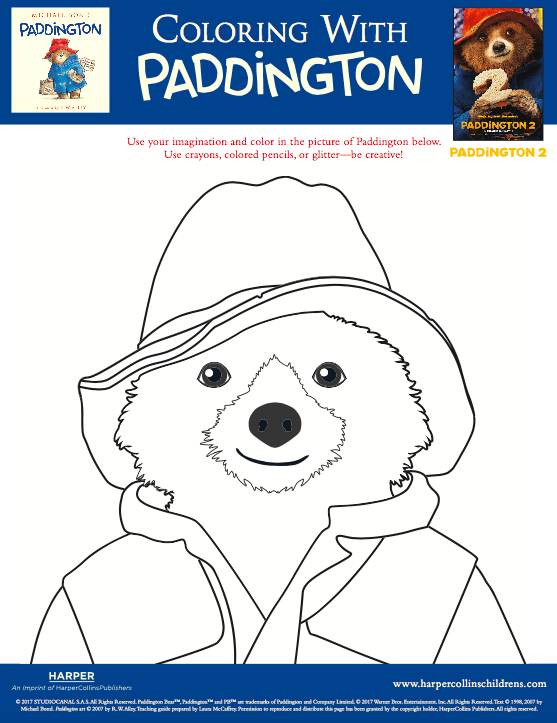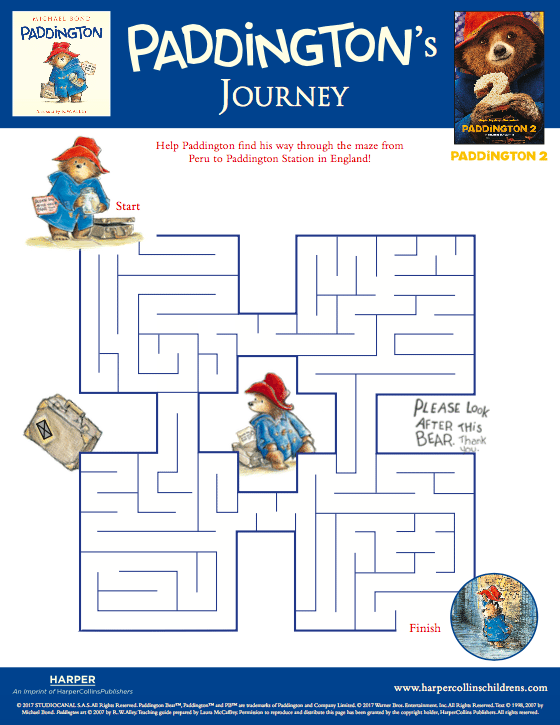 Get tickets to see Paddington 2 with your family.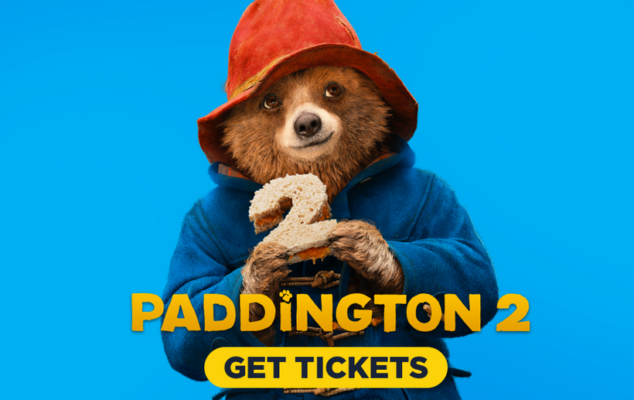 PADDINGTON 2 – In Theaters This Friday (January 12)
Official Website | Facebook | Twitter | Instagram | #Paddington2
See my interview with Nicole Kidman, too from Paddington! She's one of mt fave out there and I loved getting to have this with her!