Do you have fashion rules that you follow? I mean rules that you actually stick to for yourself? My Number One Fashion Rule – Since Buying My Own Clothing – has never wavered. It's a fashion rules 101 for me and it's something I'm even trying to teach my husband and kids, too! Today's 365 Days of Mom Fashion Advice is (and has been) my #1 RULE of FASHION. Ever since I went off on my own after college and was in charge of buying my own clothing, I've lived by this rule. It's not an easy one, but it's one I've stuck with and even passed along to my husband, too.
Fashion Rules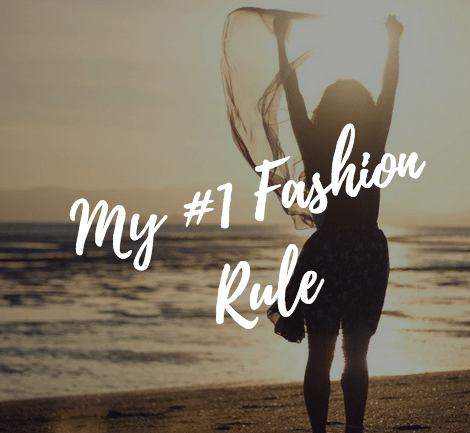 Are you ready?
WHEN ONE NEW THING COMES IN, ONE OLD THING COMES OUT!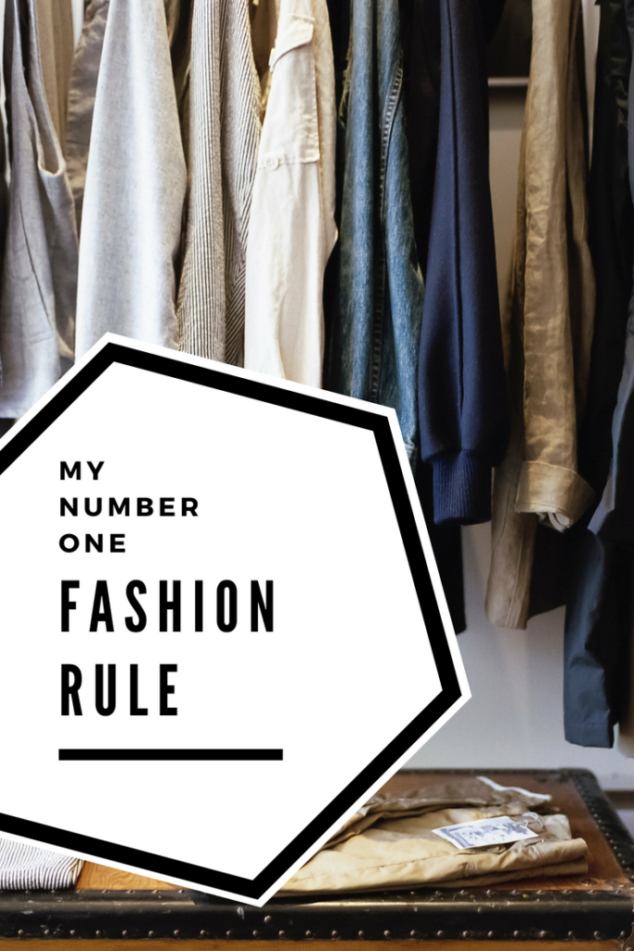 Number One Fashion Rule (Since Buying My Own Clothing)
There, I said it.
This is why fashion rules started for me. When I first moved to NYC after college, I had NO money! I mean… every penny I made went to rent (my 1st apartment was $1400/month and I was making $25K a year!). My parents were amazing and helped me out when they could, but that "extra" money went towards essentials like food, additional bills and anything else that I needed. Shopping for clothing? Um. Not in my budget. But! here was the tough part for me, I was working for Donna Karan… one of the most famous female designer's of our time! Everyone in my office looked like they just came out of the pages of Vogue! Everyone looked the part to a T! I had always been obsessed with fashion, even in college – so my clothes weren't horrible, but I knew I couldn't afford to buy a new wardrobe!
Whenever Donna Karan or DKNY had sample sales for their employees (which are the best thing ever in the world!), I would take $150 and see what I could get. Now… if you're ever been to a sample sale before, you know you can get incredible buys for very little money. And the last day of the sample sale? Forget about it! The stuff is practically free! Since my apartment was the size of a shoe box (literally), every time I brought something in – I always had to make room for it. When it came to my clothing that I brought from college, I started replacing "older" items with new Donna Karan ones. So literally – every time I brought something in, I HAD to take something out just to fit it! Then is dawned on me… why am I keeping things I don't wear in my closet? Every single time I bring something new in, I'm taking something old out that I don't wear!
And so it started.
Why Fashion Rules?
Fashion rules have lived with me since 2001… that's right – 17 years! If I bring a NEW item in, something old comes out. It's that simple. The best part is in this day and age… I can sell stuff on eBay, Poshmark, FB Martketplace, etc! So I can make money off of items rather than just getting rid of it, especially if it's something that's still in perfect condition! It's been my little side hustle!
I love this fashion rule because it has helped streamline my closet. I don't need 100 sweaters and 100 blouses and 100 blazers, I need a few really amazing ones and that's about it. Since my style changes from season to season, many times it's usually me "replacing" trends in and out. There are certain staples that will live with me as long as can be – cashmere sweaters, silk blouses, jeans. Be smart in terms of what you're taking out, make sure it's items you don't wear and aren't getting any use out of anymore. Those are the ones!
Keep this in mind as you bring new items right on in!!
Now go on and start your FASHION RULES! Do it for yourself! It will help you save money and time!!
Check out my YouTube channel where I share a ton of fashion content, too!
See How to Find the Perfect Jeans (one of my rules is that you need a fabulous pair of jeans!).