50 Things to Do Before You Deliver: The First Time Moms Pregnancy Guide By Jill Krause
I love seeing my friends do amazing, incredible, super-duper things!
I've know Jill Krause (you may know her from Baby Rabies and now from Happy Loud Life) for years and years. The crazy-yet-cool thing about being in influencer is that you get to see your friends evolve. You get to see awesome things happen. You get to see life change and blossom all the time for them. And the best part? You get to be there to cheer them on and support everything that they do!
When Jill shared that she was writing a book called 50 Things to Do Before You Deliver: The First Time Moms Pregnancy Guide, I was all over it! Just the title alone!! I love it!! As a mom of 5, this book is needed for moms out there! I wish I had a book like this before I had my oldest son back in 2004! There's so much out there now and truly… what you really just need is ONE book giving you the real deal and that's where Jill comes in on April 3rd!!!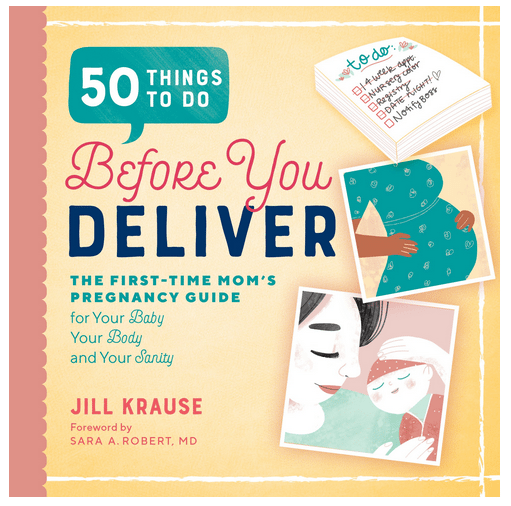 What can you expect in this book?
First-time moms have plenty to be grateful for ―and plenty to worry about. Centered on what's most important to expecting moms, 50 Things to Do Before You Deliver narrows the vast field of pregnancy advice to 50 specific, proactive steps for confidence and peace of mind before baby arrives. Unlike other pregnancy books for first time moms, this book includes only what is necessary and helpful, and leaves out the rest. Written by Jill Krause―creator of the award-winning pregnancy blog, Baby Rabies, and mom of four―50 Things to Do Before You Deliver arms moms-to-be with actionable advice and tools that are actually useful.
Voiced with honesty, humor, and encouragement from a mom who's been there, 50 Things to Do Before You Deliver offers:
50 trimester-by-trimester tasks covering only the most important things expectant moms need to focus on
Relevant, creative tips for using tech to track, document, and learn about pregnancy
Judgment-free advice from other moms, OB-GYNs, and midwives―including guest contributions from Amy Morrison of the blog Pregnant Chicken, and Bryn Huntpalmer of The Birth Hour podcast
There are countless pregnancy books for first time moms out there―but 50 Things to Do Before You Deliver is a practical guide that will empower and prepare you during pregnancy and beyond.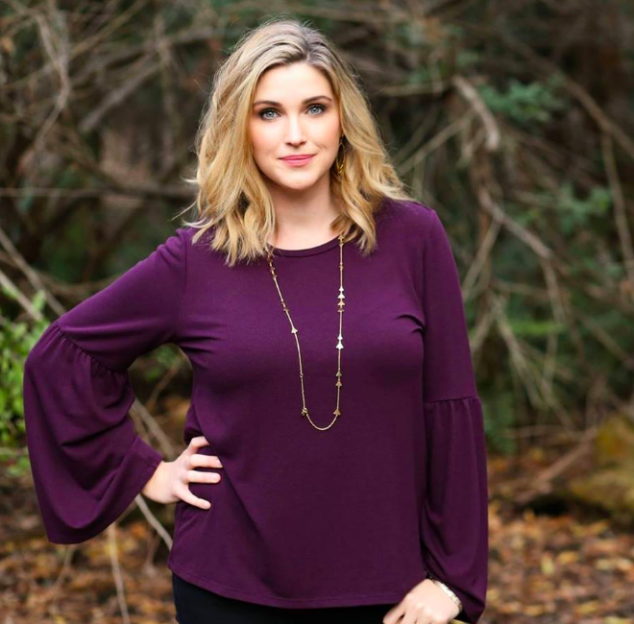 Jill was sweet enough to let me interview her about her new book and why it was important for her to write this for moms…
1. Why was this book important for you to write for first time moms?
I really wanted to write a book that would empower expecting moms, not freak them out. And I wanted it to put the focus on mom making herself- her body, her happiness, her sanity- a priority. It was so important to me that this book addresses perinatal mood and anxiety disorders, like postpartum depression and anxiety, in a matter of fact, non alarmist way, free of stigma. And it was important that this was discussed along side all the other things moms do to prepare for having a baby. Because it's just something you should have a plan for.
2. When you were having your first – who did you turn to for advice and why?
I went online for a lot of advice​ because it was the easiest resource to access​, and it was equal parts awesome and scary. I made some incredible friends online in pregnancy forums​, and I'm still friends with many today! But it was also super overwhelming and hard to separate the alarmist advice from what I should actually be worrying about. ​
3. How was blogging helped you during motherhood?
I've been blogging about pregnancy and motherhood since I conceived my first child, so blogging and motherhood are intertwined for me. I can't imagine not having this online village of parents. I'm incredibly grateful for all the support blogging has brought me. It's also safe to say I wouldn't have recognized the signs of my postpartum anxiety and ocd when I did without my blogging community. That's probably the greatest, best impact blogging has had on me.
4. This book is the PERFECT Baby Shower Gift (or just to a new pregnant mama!), what are you hoping moms will takeaway from your book?
Thank you! I think so, too! It's my sincere hope that every mom who reads this book feels more confident and affirmed when she's finished. I want her to know that it's normal to have conflicting feelings about pregnancy, and it's ok if she needs to just sit in the shower and cry about how she hates STILL being pregnant at 39 weeks. I want her to feel in control, and like she has a plan for things, like how to deal with relatives who insist on visiting too soon, or what stuff to have in the pantry so she can feed herself with one hand.
5. Was writing this book like having another baby? It's so amazing and so full of incredible tips!!
It was certainly a lot of work, and there were many sleepless nights leading up to this point. I'm proud and terrified to introduce it to the world. I feel super protective over it! So there are definitely similarities. Very, however, that the book never actually made me pee myself in public… yet.
Book comes April 3rd!!