Rowan Blanchard as Veronica Kiley in "A Wrinkle in Time". Rowan Blanchard, man… I love this girl! I feel like I've kind of watched her grow up on TV! I have only known Rowan Blanchard as "Riley Matthews" on the Disney Channel series Girl Meets World. My sons were obsessed with the show that ran on Disney from 2014-2017. She was sweet, quirky, kind and relatable. I've always been a big fan, so I was thrilled to see that she was cast in A Wrinkle in Time! I was curious to see how she was going to play "mean girl" Veronica Kiley because it's so opposite from what we're used to seeing with Rowan. I have to say, she nailed the "mean girl" role! And I mean that in the nicest way for Rowan! I'm telling you Rowan Blanchard as Veronica Kiley in "A Wrinkle in Time" is AWESOME!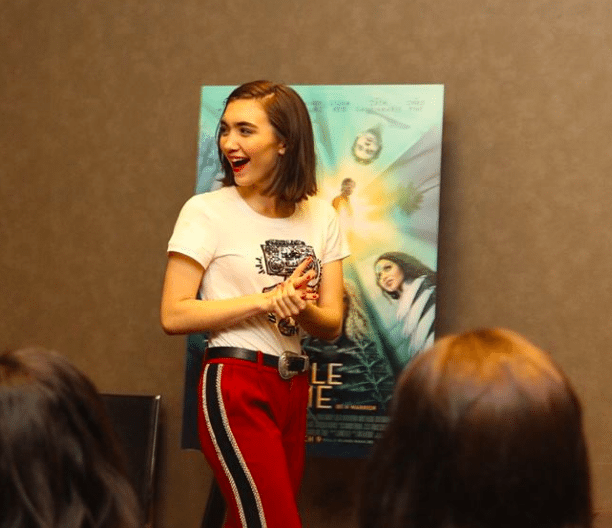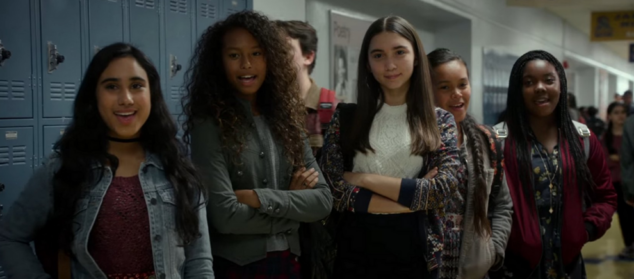 The second Rowan walked into our interview room, she lit up with a gigantic smile! You could see that she was happy to be there and excited to be part of A Wrinkle in Time. The second Rowan sat down, we had to ask her about playing Veronica because (like I said above) we're so used to seeing her play someone positive and upbeat.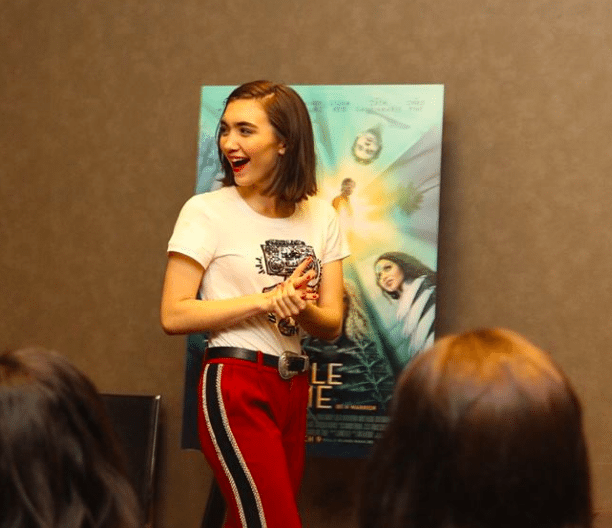 "I mean, it was definitely different for me. I felt like I was doing it in this way where it wouldn't be minimized to just a very stereotypical mean girl role. I really trusted Ava to make a character that felt complex and more than just a mean girl. I think there's a lot of layers to Veronica that we get to see throughout the film. There's a lot of different parts to her that you sort of see as the film unfolds where she's more than just the bad girl or the mean girl, which was a relief."
It's funny because though Veronica isn't in the movie a ton, when she is… it makes an impact. I love that Ava was able to do that with this role because it's important for the story line and also understanding the complexities of her and Meg Murry, too. This movie is very much about empowerment and finding the light and love within yourself. I loved hearing Rowan's thoughts on being part of A Wrinkle in Time.
"This film marks such an incredible and unique time in history where so many people who have never seen themselves on screen are able to go to a film and see themselves starring in a huge sci-fi movie. Like, that's massive."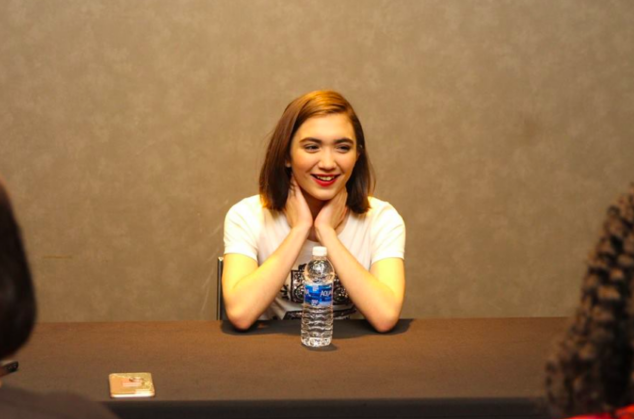 Now if you're a lover of the book, you know that Veronica Kiley isn't an actual character in the book. It was so cool to hear Rowan speak about the creation and need for Veronica.
"She was added into the script to sort of add this character, an element of friendship for Meg coming from another girl because in the book, that's not really there. It's very much about Meg and her dad and Meg and this boy and Meg and her brother. So, I think it was really important to Ava and to Jennifer to have a girl character that Meg could have in her life and that they could kind of learn from each other."
I also loved hearing what Rowan learned and discovered about playing Veronica.
"It definitely made me aware of how the bully is always the person who's hurting so deeply inside, which is such a stereotypical thing to say, but very true. And I think we see that in one scene with Veronica like the layers of her body insecurities and all of these things that are very, very real, that teenage girls sort of access every day."
This made me smile because Rowan is such a role model for young girls and it's nice to hear her share why a bully is a bully. I feel that girls will connect from hearing it from her so much more than maybe a parent or an elder. It's identifying why someone hurts, why someone fights, why someone is mean… it's because they're hurting so much on the inside. I also loved hearing Rowan be vulnerable with us and share how she really is on the inside, too.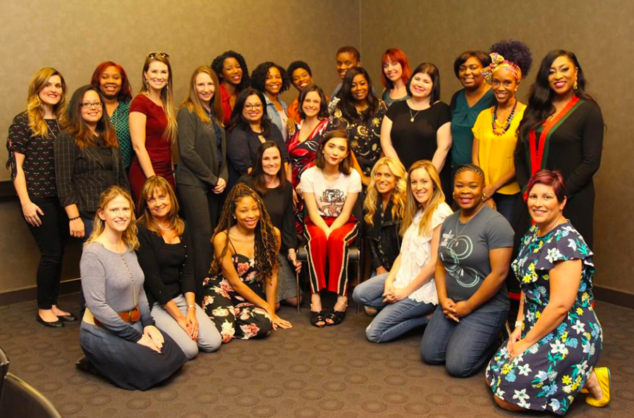 "I have to give myself permission to be a warrior on the daily. It's not something that is a very conscious thing where I feel totally empowered and fearless every day. There are some areas that I feel more confident and then others. Going off on that piano with Oprah, Reese and Mindy, I felt like the odd one out. I will tell you guys the truth. But like, that's a second where I have to be like, 'I deserve to be here and I'm here, a part of something bigger than myself.' So, yeah, I don't know, I guess there's just so many moments on the daily where I have to remind myself that it's okay that I am in the room."
I wanted to stand up and clap when she shared this because it's empowering for young girls to hear someone like Rowan share things like this. I was very taken by her when she shared this stuff with us during the interview.
Ava DuVernay was also a magnificent force for Rowan on set. "One thing that I definitely learned so much through filming this was that Ava let me shadow her as a director, so I learned a lot just about kind of what I want to do later in my life through Ava."
How cool is that for a young woman?
What was incredible to me was that everyone we interviewed on the cast had the most amazing things to say about Ava. Ava truly IS a force, but it was diving deep with each cast member to see just what kind of effect Ava had on everyone individually. It was wonderful to see how she really treated everyone like family on the set.
"But seriously, you guys, she's [Ava]… her magnitude as a person is so overwhelming. And just the idea that this woman has worked so hard and still remembers everybody's name. Like, that was the one thing that I realized so much on working on the same side as her is she knows the entire crew by name and just being able to follow this woman who's so loyal to everyone around her and so giving and wants to not only succeed but wants to bring people up with her, it's just–, it was so incredible. I looked to her as so much more than just an inspirational director. She's just like this incredible person that I'm so grateful to have in my life in so many ways."
I teared up when Rowan shared this about Ava because I wish more women were like this with each other. I loved hearing that Ava wanted to help Rowan grow… and Rowan was aware of her reaching out to help out. It was a beautiful moment.
Rowan was a dream to interview! She was so cute and kind and sweet… just like "Riley" on Girl Meets World! She was so inspirational to listen to throughout and even at the end, she was as sweet and as honest as can be when we asked her about working with Oprah!
"Well, okay, so I haven't met Oprah yet. I know. I still haven't met her but like hello, I mean, hello. She's like she's Oprah!"
We were all cracking up because she was so honest about OPRAH!!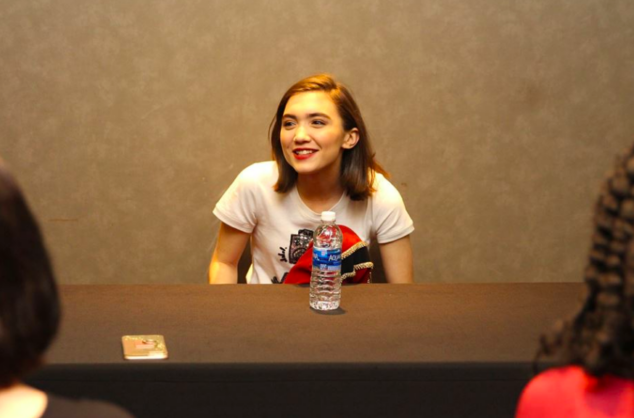 But then she went on, "Well, I think I'll get to meet her today because after this I have to do an interview with her. And literally I'm stressing out. I developed this thing where when I get really stressed out I start itching a lot. I think I realized that knowing that she's here today I'm like I'm breaking out into hives a little bit because I was on the panel with her and I didn't get to meet her, meet her. I was just like sitting there and she was like three seats away from me. She's Oprah. It's like, she's Oprah. She's Oprah!"
And yes, Rowan… we all felt the same way, too! Rowan Blanchard as Veronica Kiley in "A Wrinkle in Time" is definitely something you don't want to miss!
What a breath of fresh air this girl is! I loved getting to meet her and interview her! I hope the future is wide and bright for her both as an actress and director!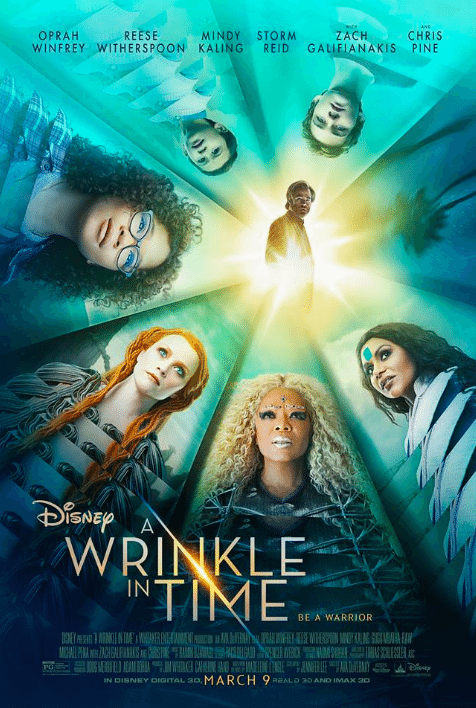 Make sure you head to see A Wrinkle in Time in THEATERS NOW!!!
Website and Mobile site: disney.com/wrinkleintime
Like on Facebook: https://www.facebook.com/WrinkleInTimeMovie/
Follow on Twitter: https://twitter.com/WrinkleinTime
Instagram: https://www.instagram.com/wrinkleintime/
Hashtag: #WrinkleinTime
CHECK OUT ALL MY OTHER POSTS ABOUT A WRINKLE IN TIME!!!!!
Disclosure: This was a Disney press trip. All travel expenses were covered.