$50 Massage Envy Gift Card Giveaway! I'm thinking about all my hard working mom friends out there right now! With Mother's Day just around the corner, it would be nice to give something to yourself for all that YOU do for everyone! Whether you're pregnant, trying to get pregnant, carrying babies around, chasing toddlers, trying to keep up with tweens and teens or managing adult kids – you deserve a MASSAGE! I haven't had a massage in over a YEAR!! I feel like it's something I need really bad, so I'm hoping you need this, too right now!! I want to give you a chance to win this $50 Massage Envy Gift Card!!
Love giving stuff away!
$50 MASSAGE ENVY GIFT CARD GIVEAWAY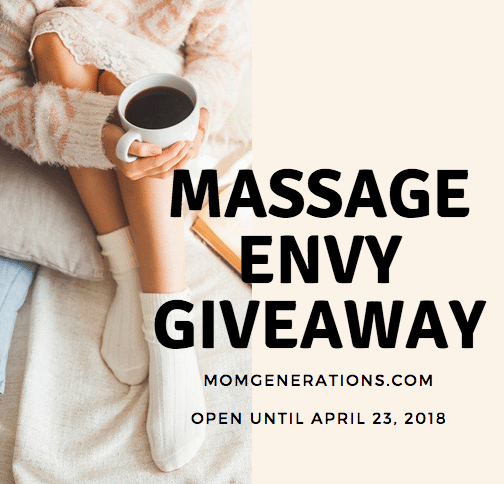 You know you want this.
You know you deserve this.
Please come and enter!
I truly believe that as moms we need to take care of ourselves, but it's not easy and it's not free! Please enjoy a chance to do this for you!!
How can you enter this $50 MASSAGE ENVY GIFT CARD GIVEAWAY
Easy as can be!
Just leave a comment below saying "ME" or "I NEED THIS" or "YES PLEASE" – whatever you feel when you see this, shout it out!!
I will choose a random winner on Monday, April 23rd t 5PM (ET) and you will be notified by email.