HOW TO DYE EASTER EGGS IN OUR FAMILY. It's an art form. I wasn't sure everyone would get excited about dying Easter eggs this year, but I was wrong. I'm thrilled I was wrong, believe me! My daughter is 4 years old, so all of this is exciting and thrilling for her! I know my sons are getting older, so I can never really gauge just how "into it" they'll be… but they were troopers – and got really (really) into it!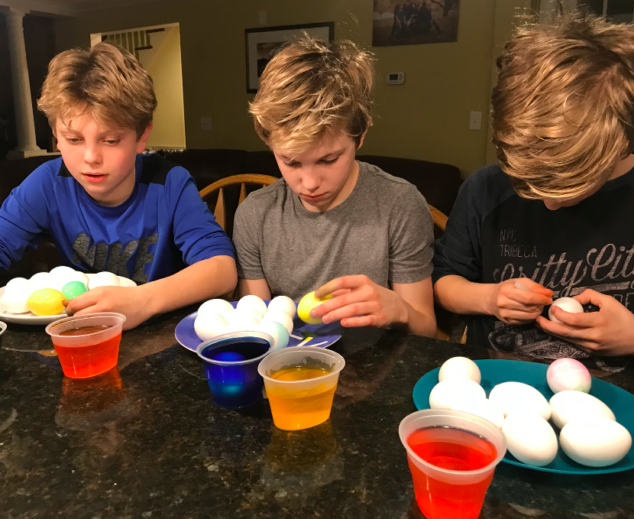 It was just really funny sitting back and watching everything happen and come together! Makes me so happy to see my kids having a good time together, it warms my heart.
This year we decided to divide the kids into teams.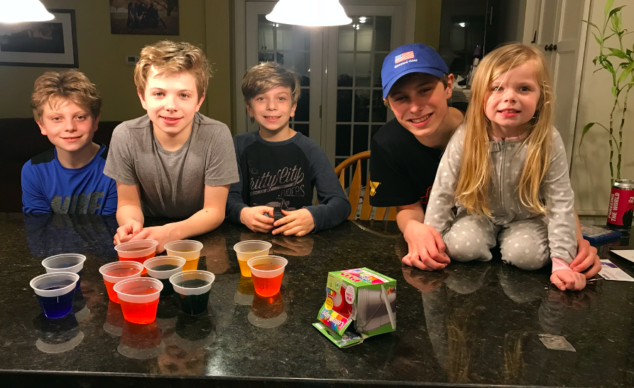 William and Victoria VS. Alex, Ben and Henry. I'm still confused as to why they wanted to be in teams, but nonetheless… they did! It's funny because in our family everything needs to be a competition. God forbid we just dye eggs for the sake of dying eggs! Everyone loves to be ready to rock and roll with something new and exciting, with COMPETITION! But hey – HOW TO DYE EASTER EGGS IN OUR FAMILY – it's US!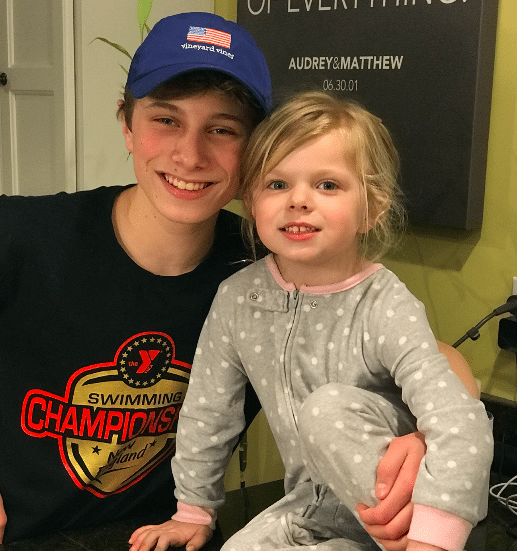 They wanted to see who could make the "coolest" looking eggs for Easter. I always get nervous when they want me to judge because I can't JUDGE my kids! So I did what any smart mom would do, I put it on my husband!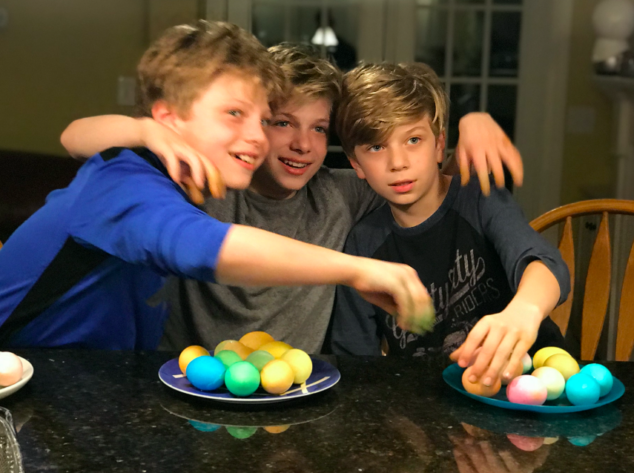 As you can tell… Easter Egg Dying was a blast!
We laughed till our bellies hurt!
The best part for me was truly seeing my teenage son, my tween sons and my toddler daughter all work together and just have FUN! For me it's about creating the memories!
Easter is so much fun and brings your family together. Here are 22 Things To Do This Easter with your Kids. Have a blast enjoying the holiday with them.
If you're looking for some yummy desserts, here are Easter Inspired Desserts from Hershey's for your to make and enjoy.