Easter is still happening this year. This year is going to be different for everyone celebrating because of what's going on in the world right now. I've been telling my 5 kids that this will probably be the Easter that they remember forever, so I really want to make this holiday as memorable and as special as possible for them.
What does that mean? We're still going to do an Easter egg hunt, we're still going to make Easter baskets and we're still going to do lots and lots and lots of Easter baking. I feel like these activities as a family really bring people together. These Easter activities make people laugh, bring lots joy and happiness and are special for people to do together (which is the most important for me).
Since we love to do lots of baking for Easter, I wanted to share with you some easy and fun recipes that you can make. Hershey's has an incredible site: HersheysKitchens.com that is full of delicious Easter-inspired recipes. The best part about this site is that there are recipes for everyone from beginner and UP! There are also no bake options, too!
This past weekend we spent some time in the kitchen baking away! We created (3) Easter-inspired Desserts from the HersheysKitchens.com site. They were so much fun to create with the kids and they were equally as yummy! I think I had about 10 of the Hershey Kisses cookies! I want to share with you what we created and inspire you to head on over and make some cookies for yourself with the ones you love!
First up – check out these No Bake Cadbury Birds Nests Cookies. Did I have you at NO BAKE? I love anything that is easy and no bake. How super cute are these cookies? Make sure you follow the link to the recipe. You'll love how quick they are to "toss" together, too!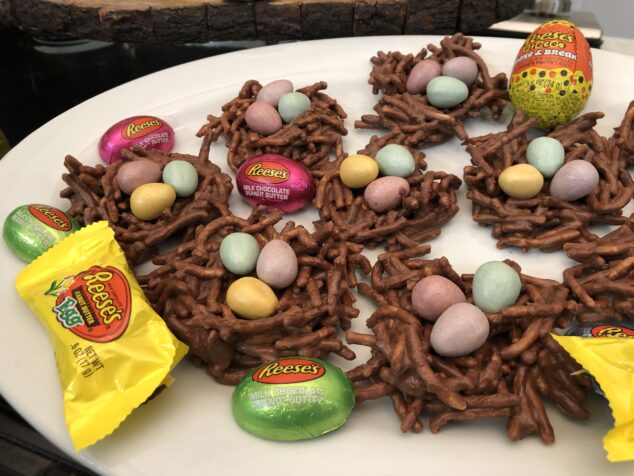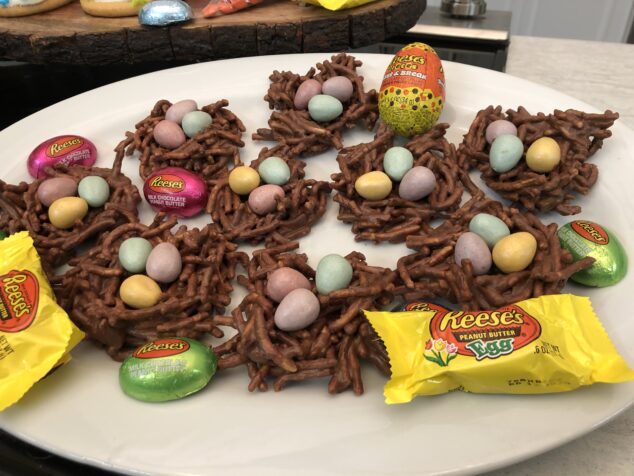 Next up – HERSHEY'S KISSES Springtime Thumbprint Cookies. I love these because they are so iconic. We make these for almost every single holiday! They are so great to make for different holidays and switch the color up on the dough. Beautiful, right? And I'm telling you right now – the most DELICIOUS ever!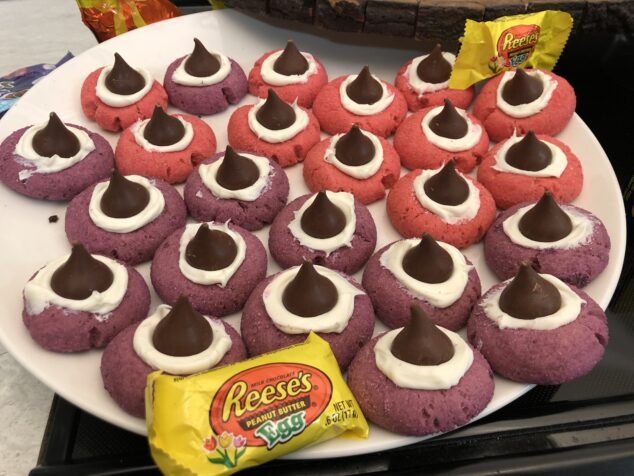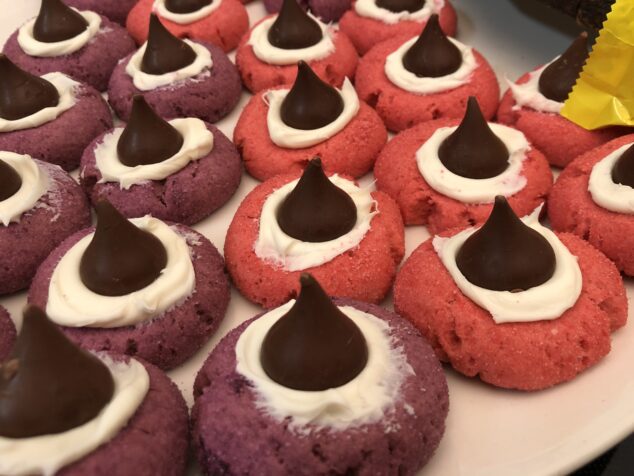 Last up – Easter Cadbury Egg Cookies. These are so beautiful! I love the vibrant colors and the bright and boldness to them, too. The cool thing about these cookies is that they are really easy to put together. I love how you can get away with being extra creative with these, too!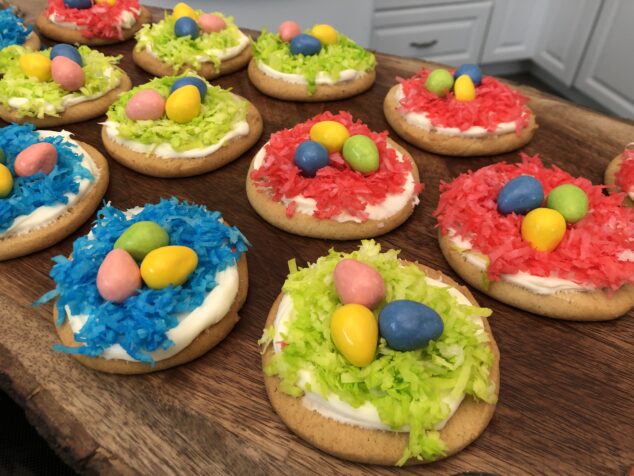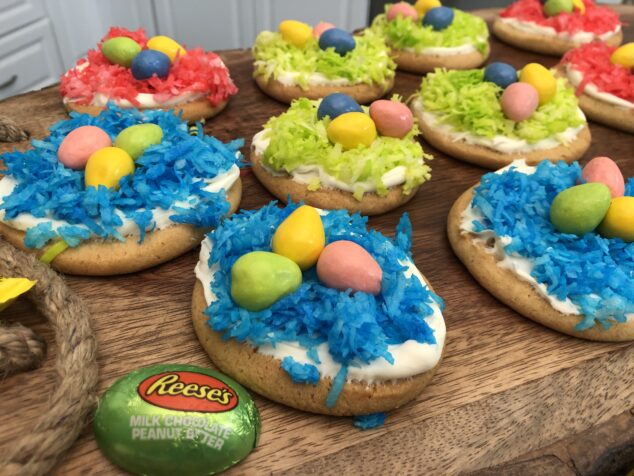 Baking is such a fun Easter activity! These cookies can actually be enjoyed year round, not just NOW! Please make sure you check out the site and really have some family fun! I love that you can find so many things to still do during the holiday right now.
I hope you all stay healthy and safe right now. Don't be afraid to make this holiday a special one. I think that it's something that we all need and are all craving right now. I also think that we all need to make sure we're doing everything we can to bring some silver linings into the Easter holiday.
While you're trying to figure out what to do for Easter, here are 22 Things To Do this Easter with Kids. We also love to read Easter books for kids and these are a great bunch to add to your bookshelf.
Here are 5 last minute Easter gift ideas for kids! My top 5 are here.
*I partnered with Hershey's as a spokesperson for EASTER candy.