If you're looking for things to do this Easter, you've come to the right place. There are so many fun Easter things to do at home that you can do with your family.
22 Things To Do This Easter at Home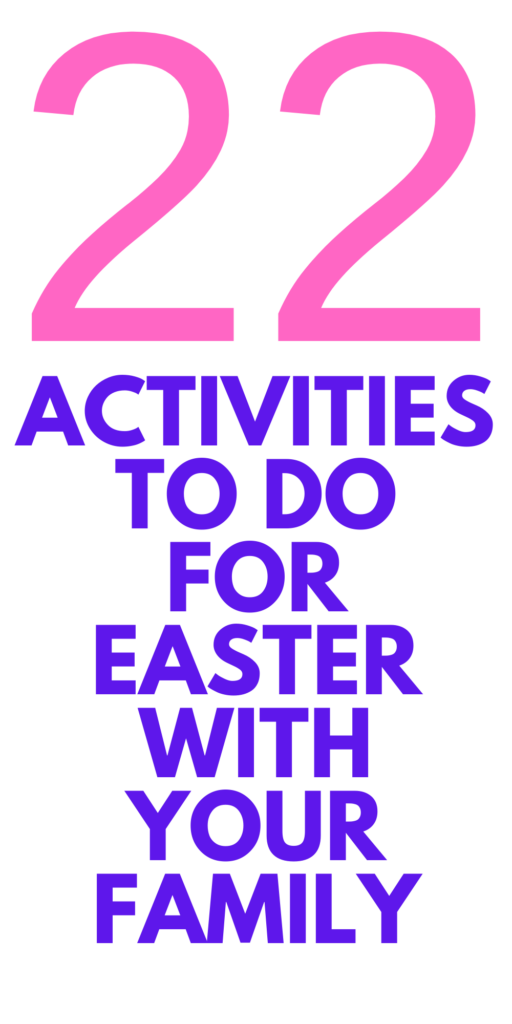 If you celebrate Easter at home, you want to make Easter fun for the family. You've probably asked the question to yourself, "What to do on Easter?"… so I hope this helps you out when it comes to discovering Easter games and activities.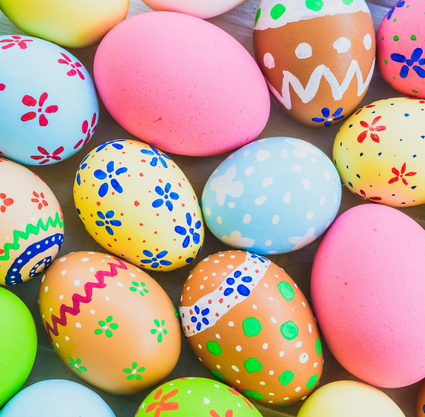 Many of us are coming up with lists of things to do this Easter whether you have little kids or even big kids! These ideas will work for kids of any age and for adults, too. As you prep for Easter there are "staple" things that need to get done:
Dye Easter Eggs
Prep Easter Baskets
Stock up on Easter meal essentials
These are all things to do this Easter to get you ready for the blessed Day, but you want to make sure you have a laundry list of activities that can be done on Easter. After you've gone to mass, you want to make sure your family is enjoying the Day. It's all about fun things to do for Easter at home.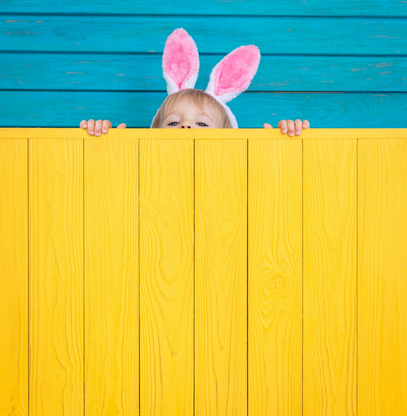 Here are 22 fun things for Easter for you and your family. Easter can be simple or extraordinary. You decide how far you want to take the Easter games and Easter fun. Whether it's Easter activities for adults or Easter activities for Toddlers, we've got you covered.
Pin the Tail on the Bunny
Just like the traditional game of pin the tail on the donkey, but it's pin the tail on the bunny.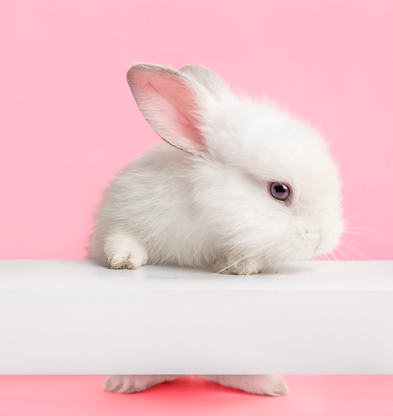 Guess How Many Jelly Beans Are in a Jar
Put a ton of jelly beans in a jar and have everyone guess who many there are in there.
Pink Water Balloon Toss
Grab some easter-colored balloons and add some water. Have a fun water balloon toss.
String Pull Game
Grab some balls of string and weave them in various patterns throughout an area of your house or outside. Have everyone choose a string and follow it to the end for a surprise.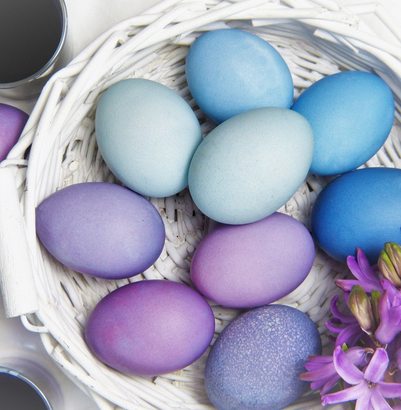 Egg on a Spoon Race
Grab an egg. Grab a spoon. Divide people into 2 groups and have everyone race back and forth with the egg on the spoon.
Decorate a Tree Outside (or Inside) Your Home
Pick a tree outside (or inside) to decorate with Easter decorations.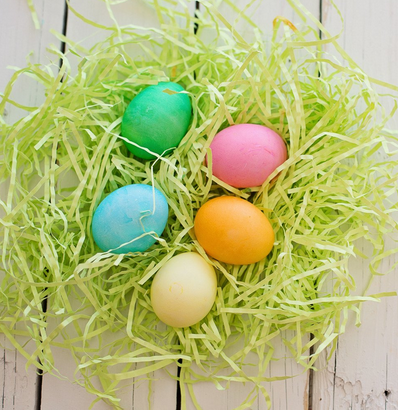 Easter Egg Hunt
Whether it's plastic or real eggs ae a master Easter Egg Hunt. HIde as many eggs as you possibly can.
Easter BINGO
Create a BINGO card that is Easter-themed. Enjoy the fun with your family playing a round of BINGO.
These are such fun treats to make for Easter with your family. Recipe here.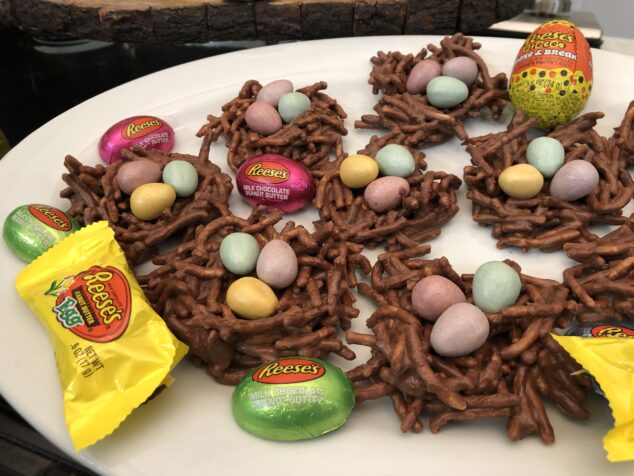 Plant an Easter Garden
Take the time to plant a garden with your family. Pick flowers that you know make you happy. You could do this every year as an Easter tradition.
Easter Tag Race
It's just a game of tag, but add in some extra fun by making everyone wear bunny ears.
Easter Tug of War
Decorate a fun rope and have a full-on tug of war game! These are fun Easter activities for families to do.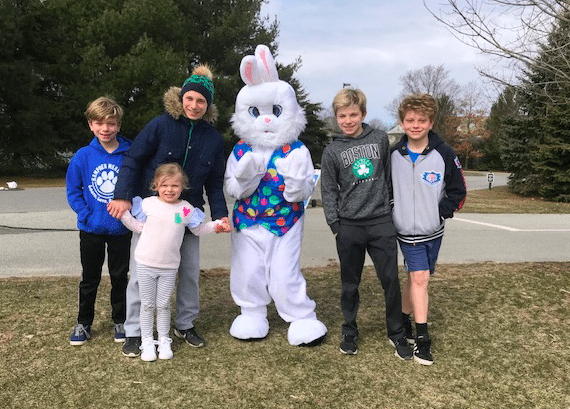 Toss the Egg
If you're daring and want to have some fun, this is an Easter activity for kids you can do.
Easter Scavenger Hunt
This is one of those fun things to do on Easter. Create a massive scavenger hunt in your house or throughout your neighborhood. We once went to the ultimate Egg Scavenger Hunt in our town!
Bake Easter Treats
Creating an Easter meal is one of the most exciting things to do. Make it a family affair.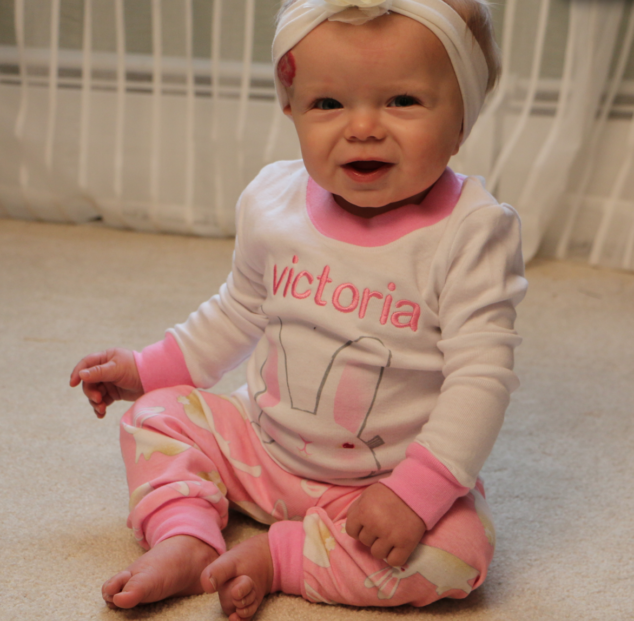 Easter Fashion Show
There are so many Easter fashions out there and it's fun to be able to dress them UP. Create a fun fashion show at home with some of your fave fashions.
Deliver Easter Baskets
It's always a fun Easter tradition to create some Easter baskets. Switch it up and create some for some of your friends and family and neighbors!
Easter Puzzles
Find some fun puzzles that are Easter-themed and create them during the holiday.
Bunny Hop Race
This is one of those things that you should do every Easter! This is one of those things to do this Easter that brings happiness and delight. Grab a sack and having a jumping race.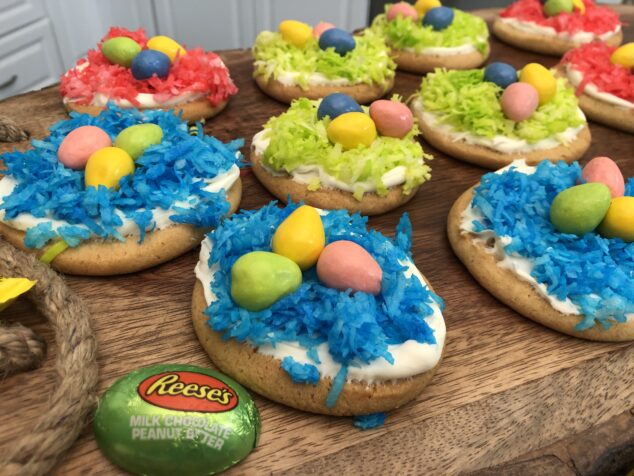 Easter Crafts
This is such a BIG topic, but this is a fun one for you to do. There are tons upon tons of Easter crafting projects out there, pick a few and have some fun.
Easter Book Reading
There are so many fun Easter books out there. Create an Easter library and have some fun reading some of these books. I created an Easter Book roundup for parents, too.

Bunny Hopscotch
Draw hopscotch on the ground, but dress up like a bunny to do it. See who can op the fastest!
These are Easter activities to do at home for you and your family. Never wonder again about things to do this Easter because there's tons of stuff you can be doing.
I personally love that all of these can be Easter activities for adults, too. It's not just about having fun with the kids. It's about bringing everyone together.
If you're looking for last minute Easter gift ideas for kids, here are my top 5 faves!
Also, follow me on TikTok and Instagram for daily hair inspiration!