We're all in this together right now and I'm thrilled to share with you some easy DIY haircuts! Let's face it – we've gone for a few weeks and now we're realizing just what we actually need to do AT HOME, one of which is haircuts at home.
It doesn't matter if it's for you or your kids, it's the same kind of realization that you need to start figuring out how to cut hair at home.
EASY DIY Haircuts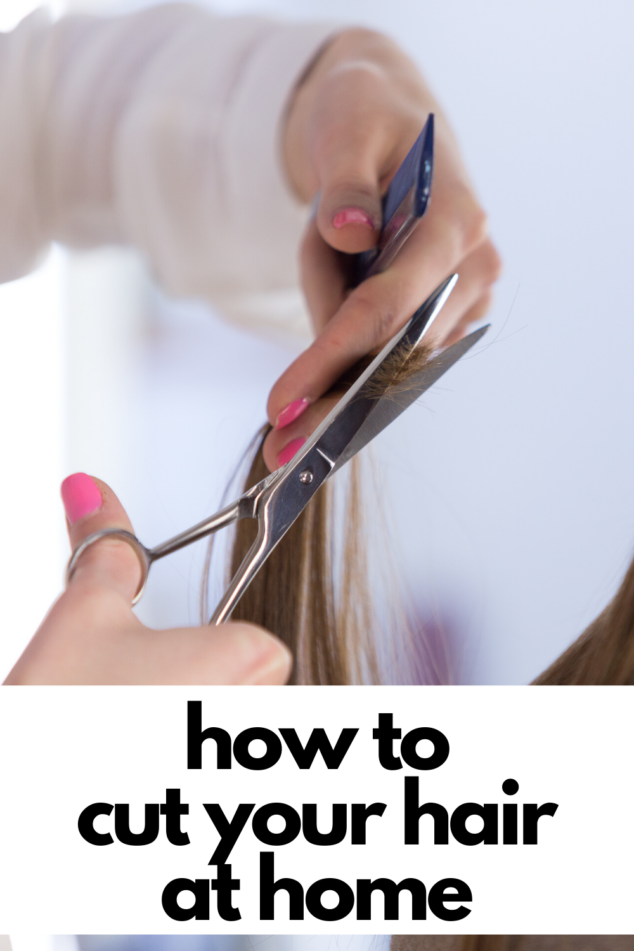 I'm going to be honest with you right at the top of this easy DIY haircuts post, I'm not a hair professional or a hair expert.
Thankfully my husband is a pro with the scissors and clippers and has been cutting our family's hair (except mine) for years. He can easily do a trim along the edges for Victoria and he can buzz, clip, style the boys like nobody's business.
We all don't have experts around the corner to teach us and we can't have anyone in the house, so I wanted to find on YouTube some of the BEST easy DIY Haircuts for you and share them below.
I know that this is such a popular topic right now because everyone is trying to figure out the best way to get it done.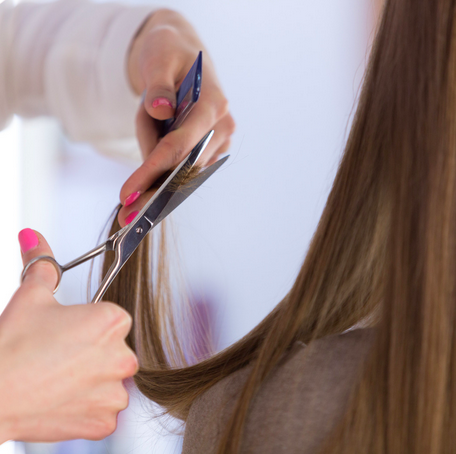 My husband can do the boys perfectly. But me? Before my husband even touches my hair, I knew I needed to find some perfect and easy tutorials for him.
One rule I have for cutting hair at home – now is NOT the time to try for a new style. Stick with what you know. Stick with what's comfortable. Stick with what's normal.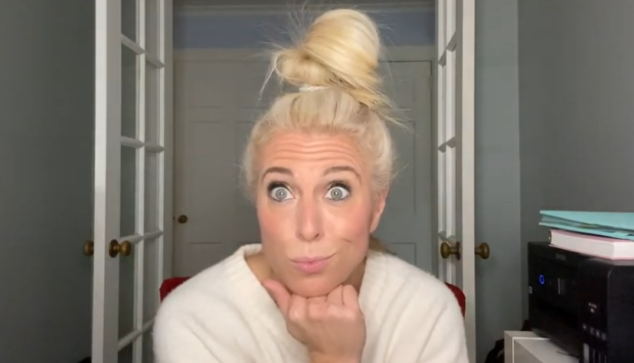 Have fun with colors right now in your hair, but when it comes to length, layering, styling with the scissors… wait for a professional someone else to do it.
The PLUS side of cutting hair at home? You're saving a TON of money! Whenever I've taken my sons to the barber shop in town, it's an easy $80+ trip. Thankfully I don't need to often because my husband does it, but that's crazy money for a cut/trim.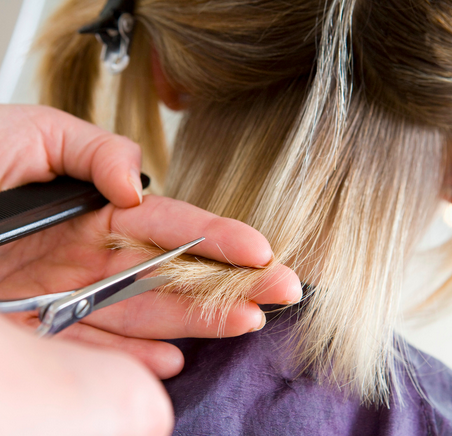 Below are videos I found, watched and thought were PERFECT to share with you here for easy DIY haircuts. These are all home haircut tips. My advice? Follow these easy tutorials.
They are easily laid out and perfectly executed. I found one for everyone… men, women, boys and girls!
Hair Tutorials
Let's start with the WOMEN (of all ages) out there – I have a few of videos that I know will help.
First – here's your basic TRIM – Pretty Hair is Fun

Now – here's how to cut a straight cut – Sam Villa Hair Tutorials

QUICK DIY – How to Trim Your Own Hair – Sharee Anonuevo

Moving to the MEN/BOYS:
Incredible video from Alpha M.

Here's a good one from GALA URSEL

Here are the DIFFERENT BLADES FOR FADES – Regal Gentleman

CUTTING WITH SCISSORS – Howcast

I don't want to overwhelm you when it comes to easy DIY haircuts and truthfully when you head to YouTube, you're going to be overwhelmed! There are thousands upon thousands of videos. I couldn't even keep up when I was researching for this post yesterday. I went down the rabbit hole in trying to find the best ones to share.
I personally feel these easy DIY haircuts in these videos are to the point and will help you get the job done. We're all in this together right now and I hope this helps you and gives you more insight into doing what you need to do. My husband will be cutting the boys hair today! So this topic is very top of mind and very relevant.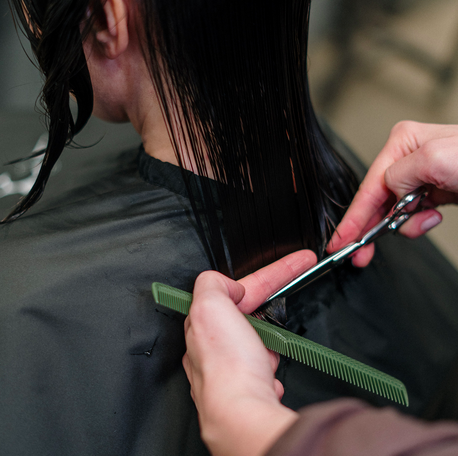 If you're reading this after the stay home quarantine has been lifted, I know this will help you right now, too (and I'm thrilled we're finally at this moment!). It's "little" essentials like this that we really discover we need to know how to do when times are different.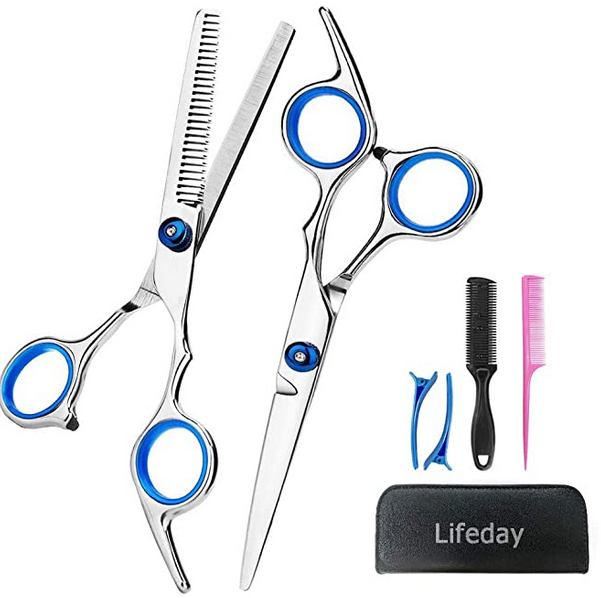 May this help change you going forward! We're ALL more resourceful than we think sometimes!
I hope this helps you! I hope you're doing well! And I home these easy DIY haircuts will give you inspiration to go for it and do it! The good news about hair (if you mess up at all during a home haircut) is that it will grow back.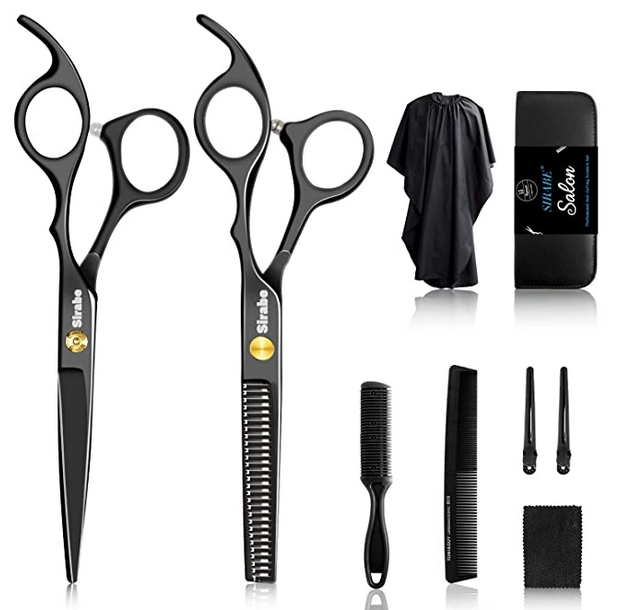 Not that it helps in the moment, but it will eventually get back to where you need (and want) it to be.
Also… for my mama fashionistas! I'm loving my Fashion Over 40 – Daily Dose of Style Facebook Group (that I would LOVE for you to join) and I share trends and styles every single day in there, along with the best sales online for fashion.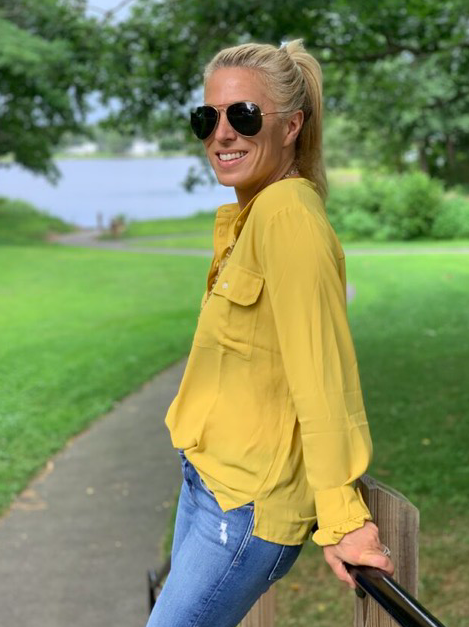 I fully believe that you can and should be able to look your best without breaking the bank. You want to feel confident and beautiful and you CAN! I hope my info helps! We have a ton of fashion fun in there!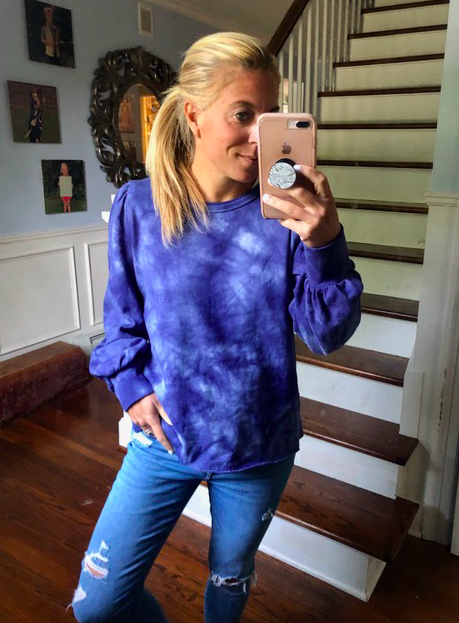 And you don't need to be 40 years old!!!!!!!

HEAD ON OVER AND JOIN US HERE!!! I also share beauty tips there, too. Love your support and let me know what it is you're looking for, too!